Increase in number of children trying vaping prompts calls for tighter regulations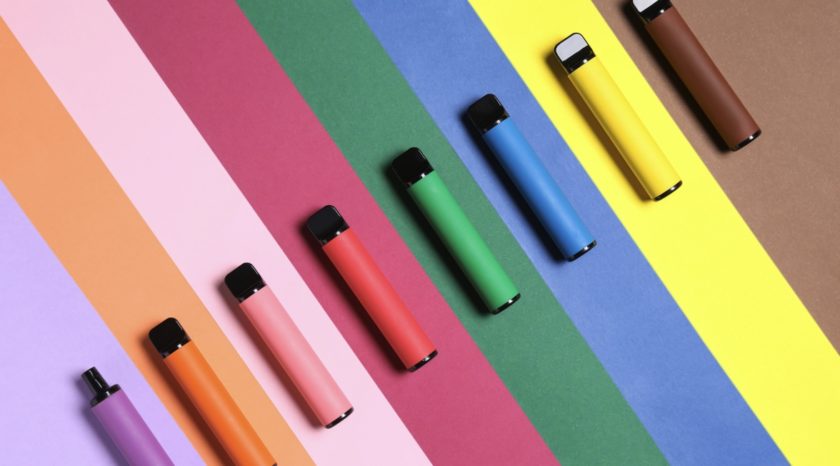 The increase in the number of children trying vaping has prompted calls for tighter regulations. ‌​‌‌‌​‌‌‍‌​‌‌‌​‌​‍‌​‌‌‌​‌​
A recent YouGov survey for Action on Smoking and Health (ASH) reveals a concerning increase in the number of children experimenting with vaping in the UK, prompting calls for tighter regulations. ‌​‌‌‌​‌‌‍‌​‌‌‌​‌​‍‌​‌‌‌​‌​
Published this week, the 2023 ASH vaping survey results indicated that child experimentation with vaping has risen substantially over the past year, from 7.7% to 11.6%. ‌​‌‌‌​‌‌‍‌​‌‌‌​‌​‍‌​‌‌‌​‌​
The survey also highlighted the influence of promotion on vaping tendencies, with 73% of children reporting their first vape device was given to them, predominantly by friends. ‌​‌‌‌​‌‌‍‌​‌‌‌​‌​‍‌​‌‌‌​‌​
Awareness of vape promotion in shops has risen sharply, from 37% in 2022 to 53% in 2023. ‌​‌‌‌​‌‌‍‌​‌‌‌​‌​‍‌​‌‌‌​‌​
Geoff Worsley, concerned parent from Abergele, North Wales, whose change.org petition calling on government to "Stop Children Vaping – More Regulation Now" has over 100,000 signatures, said: ‌​‌‌‌​‌‌‍‌​‌‌‌​‌​‍‌​‌‌‌​‌​
"Parents like me up and down the country are calling on government to act to protect our children from vaping as well as smoking." ‌​‌‌‌​‌‌‍‌​‌‌‌​‌​‍‌​‌‌‌​‌​
"More funding for enforcement is a good first step but it's not enough. Vaping is safer and better for smokers than smoking, but it shouldn't be promoted to children." ‌​‌‌‌​‌‌‍‌​‌‌‌​‌​‍‌​‌‌‌​‌​
"Regulations are needed to prevent vapes being openly sold in prominent positions within shops, in brightly coloured packaging and sweet names attractive to kids." ‌​‌‌‌​‌‌‍‌​‌‌‌​‌​‍‌​‌‌‌​‌​
"We need tougher regulation to stop our children vaping and we need it now." ‌​‌‌‌​‌‌‍‌​‌‌‌​‌​‍‌​‌‌‌​‌​
Deborah Arnott, from ASH, said: "We need to stem the tide of child vape experimentation." She added that the UK government's commitment to crackdown on illegal underage vape sales is crucial, but stronger regulation must be enforced to combat child-friendly vape promotion. ‌​‌‌‌​‌‌‍‌​‌‌‌​‌​‍‌​‌‌‌​‌​
Prominent among vaping devices are inexpensive, disposable vapes, which have become increasingly popular among child vapers, rising from 7.7% in 2021 to 69% in 2023. ‌​‌‌‌​‌‌‍‌​‌‌‌​‌​‍‌​‌‌‌​‌​
The survey identified Elf Bar as the top brand, used by twice as many children as its nearest competitor. ‌​‌‌‌​‌‌‍‌​‌‌‌​‌​‍‌​‌‌‌​‌​
ASH highlights that the majority of young people who have tried vaping do so infrequently, with only 2.0% doing it daily. ‌​‌‌‌​‌‌‍‌​‌‌‌​‌​‍‌​‌‌‌​‌​
Most of the young people who have tried vaping once or twice have never smoked, suggesting that vaping is not leading to a significant increase in smoking. ‌​‌‌‌​‌‌‍‌​‌‌‌​‌​‍‌​‌‌‌​‌​
On a positive note, vaping has shown promise as an effective aid in adult smoking cessation. ‌​‌‌‌​‌‌‍‌​‌‌‌​‌​‍‌​‌‌‌​‌​
The UK government recently pledged to provide free vape kits to one million smokers over the next two years to encourage them to "swap to stop." ‌​‌‌‌​‌‌‍‌​‌‌‌​‌​‍‌​‌‌‌​‌​
However, growing misperceptions about the relative risks of vaping versus smoking could undermine these efforts. ‌​‌‌‌​‌‌‍‌​‌‌‌​‌​‍‌​‌‌‌​‌​
The proportion of children and adult smokers who believe vaping is as harmful as, or more harmful than, smoking has risen in 2023. ‌​‌‌‌​‌‌‍‌​‌‌‌​‌​‍‌​‌‌‌​‌​
Ann McNeill, Professor of Tobacco Addictions at King's College London, expresses concern over these growing misperceptions, advocating for a well-funded communications campaign to correct these misunderstandings. ‌​‌‌‌​‌‌‍‌​‌‌‌​‌​‍‌​‌‌‌​‌​
"ASH surveys reveal that for the first time this year, the majority of adults who smoke and the majority of children think that vaping is more harmful or equally harmful than smoking." ‌​‌‌‌​‌‌‍‌​‌‌‌​‌​‍‌​‌‌‌​‌​
"These misperceptions are likely to encourage children to think they might as well smoke as vape, and to discourage adults who smoke but have never vaped from taking up the government's 'swap to stop' offer." ‌​‌‌‌​‌‌‍‌​‌‌‌​‌​‍‌​‌‌‌​‌​
"A well-funded communications campaign is needed to address these growing misperceptions." ‌​‌‌‌​‌‌‍‌​‌‌‌​‌​‍‌​‌‌‌​‌​
Spotted something? Got a story? Send a Facebook Message | A direct message on Twitter | Email: News@Deeside.com
---
Latest News
---