Horseshoe Pass wildfire sees Ponderosa Cafe evacuated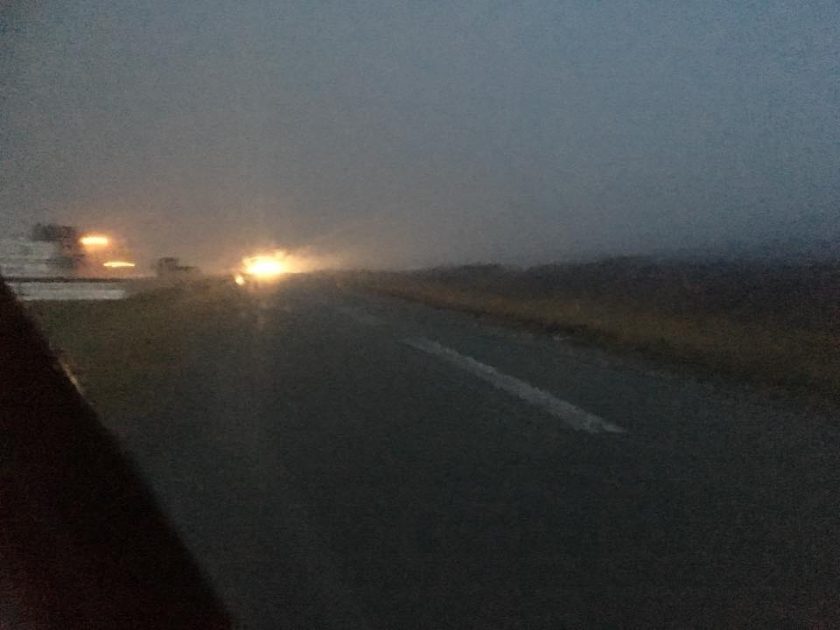 This article is old - Published: Saturday, Jul 28th, 2018
The Ponderosa Cafe on Horseshoe Pass has been evacuated late this evening. ‌​‌‌‌​‌‌‍‌​‌‌‌​‌​‍‌​‌‌‌​‌​
Simon Clemence from the Ponderosa posted the above image of condition and announced this evening the cafe 'has been evacuated due to fire and smoke'. ‌​‌‌‌​‌‌‍‌​‌‌‌​‌​‍‌​‌‌‌​‌​
The team at the Ponderosa have been helping emergency services throughout the ongoing fire incident in the area, and have remained open until now. ‌​‌‌‌​‌‌‍‌​‌‌‌​‌​‍‌​‌‌‌​‌​
Simon added: "Can I please just take this opportunity to thank all the wonderful emergency services who are currently battling this menace." ‌​‌‌‌​‌‌‍‌​‌‌‌​‌​‍‌​‌‌‌​‌​
North Wales Fire and Rescue Service have given an update this evening regarding the wildfire on Llantysilio Mountain near Llangollen which has seen thick smoke drifting over parts of Flintshire during the course of the day. ‌​‌‌‌​‌‌‍‌​‌‌‌​‌​‍‌​‌‌‌​‌​
A spokesperson has said: ‌​‌‌‌​‌‌‍‌​‌‌‌​‌​‍‌​‌‌‌​‌​
"Nine appliances still in attendance. Smoke still drifting far afield – if you see or smell smoke it could be from Llantysilio fire unless you see the source of fire and flames. ‌​‌‌‌​‌‌‍‌​‌‌‌​‌​‍‌​‌‌‌​‌​
Both old and new Horse Shoe Pass roads now closed so avoid area. Thanks for your cooperation." ‌​‌‌‌​‌‌‍‌​‌‌‌​‌​‍‌​‌‌‌​‌​
A slight change in wind direction has pushed the large plume of smoke from the wildfire away from Deeside though the fire can still be smelt in the air. ‌​‌‌‌​‌‌‍‌​‌‌‌​‌​‍‌​‌‌‌​‌​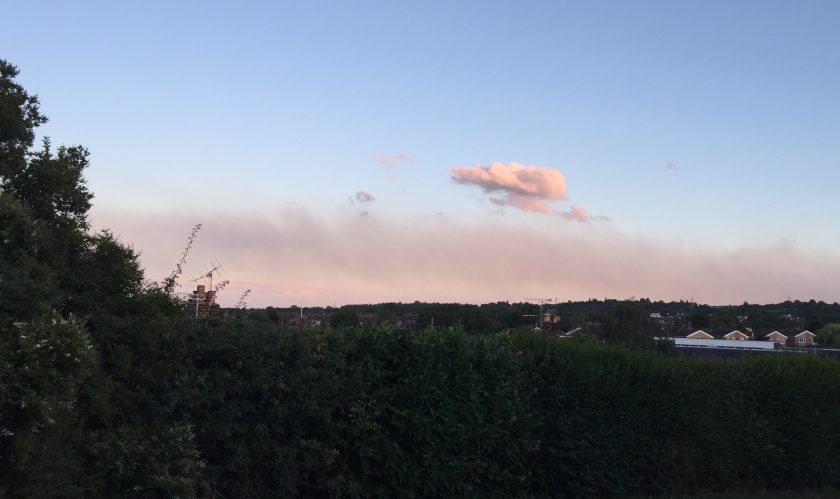 ‌​‌‌‌​‌‌‍‌​‌‌‌​‌​‍‌​‌‌‌​‌​
Plume of smoke drifting towards Chester from wildfire at Llangollen as seen from Shotton  ‌​‌‌‌​‌‌‍‌​‌‌‌​‌​‍‌​‌‌‌​‌​
Previous report: Firefighters are continuing to battle a huge wildfire on Llantysilio Mountain near Llangollen this afternoon. ‌​‌‌‌​‌‌‍‌​‌‌‌​‌​‍‌​‌‌‌​‌​
Few people commenting on a strong burning smell in parts of Deeside this morning – given wind direction/speed etc probably safe to assume it relates to the large wildfires on Llantysilio Mountain and the Horseshoe Pass. pic.twitter.com/yE2S3nhBaJ ‌​‌‌‌​‌‌‍‌​‌‌‌​‌​‍‌​‌‌‌​‌​

— Deeside.com (@DeesideDotCom) July 28, 2018 ‌​‌‌‌​‌‌‍‌​‌‌‌​‌​‍‌​‌‌‌​‌​
‌​‌‌‌​‌‌‍‌​‌‌‌​‌​‍‌​‌‌‌​‌​
The plume of smoke from the blaze is being fanned by strong gusts of wind drifting over parts of Flintshire and Deeside. ‌​‌‌‌​‌‌‍‌​‌‌‌​‌​‍‌​‌‌‌​‌​
A pungent smell is hanging in the air as an acrid layer of smoke drifts 20 or so miles from Llangollen over to Deeside. ‌​‌‌‌​‌‌‍‌​‌‌‌​‌​‍‌​‌‌‌​‌​
The Horseshoe Pass remains both ways closed due to the fire, it was shut at around 7.30am on Friday morning. ‌​‌‌‌​‌‌‍‌​‌‌‌​‌​‍‌​‌‌‌​‌​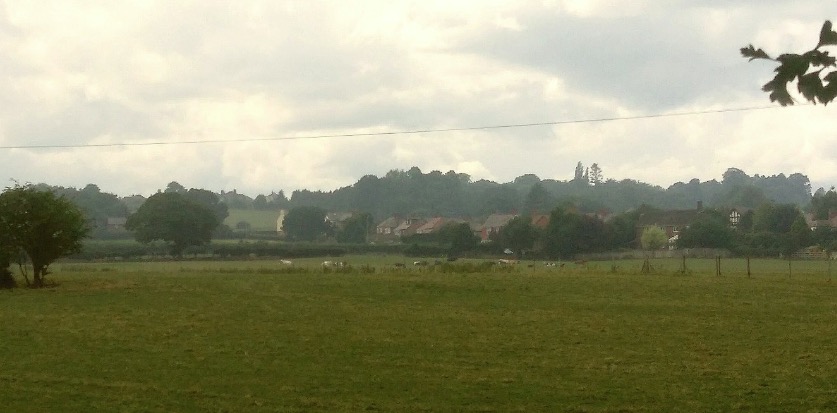 ‌​‌‌‌​‌‌‍‌​‌‌‌​‌​‍‌​‌‌‌​‌​
Mark sent the picture above of a hazy looking Mancot looking over to Hawarden, approaching Broughton via Chester Road, the Airbus West factory was shrouded in the smoke from the wildfire earlier today. ‌​‌‌‌​‌‌‍‌​‌‌‌​‌​‍‌​‌‌‌​‌​
Claire who lives in Hawarden said: "The smell is so strong, my house stinks of smoke and playing havoc with my asthma." ‌​‌‌‌​‌‌‍‌​‌‌‌​‌​‍‌​‌‌‌​‌​
While Julie said: "Really horrible smokey smell across Connah's Quay – can see the haze coming up from down Oakenholt way – feel for those living closer to the awful." ‌​‌‌‌​‌‌‍‌​‌‌‌​‌​‍‌​‌‌‌​‌​
Going to need breathing apparatus on Deeside if we're going to get to Mass tonight, the whole town has just disappeared under an acrid, thick cloud of smoke as wind changes north from Llangollen mountain blaze. pic.twitter.com/GFlm4eVAqS ‌​‌‌‌​‌‌‍‌​‌‌‌​‌​‍‌​‌‌‌​‌​

— JOSEPH KELLY (@ukcatholicpress) July 28, 2018 ‌​‌‌‌​‌‌‍‌​‌‌‌​‌​‍‌​‌‌‌​‌​
‌​‌‌‌​‌‌‍‌​‌‌‌​‌​‍‌​‌‌‌​‌​
Twelve fire appliances and dozens of firefighters are currently at the blaze on Llantysilio Mountain, the fire service say crews are working in 'difficult conditions'. ‌​‌‌‌​‌‌‍‌​‌‌‌​‌​‍‌​‌‌‌​‌​
North Wales Fire and Rescue Service issued an update on Saturday morning, they said: "We still have 12 fire appliances at the Llangollen fire and smoke has now drifted further afield." ‌​‌‌‌​‌‌‍‌​‌‌‌​‌​‍‌​‌‌‌​‌​
"Please only call us if you see the source of fire or flames – as you could be seeing or smelling smoke from Llantysilio." ‌​‌‌‌​‌‌‍‌​‌‌‌​‌​‍‌​‌‌‌​‌​
"The Horseshoe Pass remains closed – and we ask that people continue to please stay away from the area for your own safety." ‌​‌‌‌​‌‌‍‌​‌‌‌​‌​‍‌​‌‌‌​‌​
"Thank you for your continued cooperation." ‌​‌‌‌​‌‌‍‌​‌‌‌​‌​‍‌​‌‌‌​‌​
Smoke blowing across from #llangollenfire to #Flintshire. Hope everyone is safe @DeesideDotCom pic.twitter.com/abZnndNViS ‌​‌‌‌​‌‌‍‌​‌‌‌​‌​‍‌​‌‌‌​‌​

— Laura Clays (@ClaysLaura) July 28, 2018 ‌​‌‌‌​‌‌‍‌​‌‌‌​‌​‍‌​‌‌‌​‌​
‌​‌‌‌​‌‌‍‌​‌‌‌​‌​‍‌​‌‌‌​‌​
Kevin Roberts, Senior Fire Safety Manager, North Wales Fire and Rescue Service said: ‌​‌‌‌​‌‌‍‌​‌‌‌​‌​‍‌​‌‌‌​‌​
"Fires like this one in Llantysilio, where access is extremely difficult and water supply is limited, place tremendous pressure on our resources. Our firefighters have been tied up for a considerable length of time working to bring it under control. ‌​‌‌‌​‌‌‍‌​‌‌‌​‌​‍‌​‌‌‌​‌​
"It's still too soon to determine the exact cause of this fire but we continue to strongly urge people to take extra care when they are out and about in the countryside to help reduce the risk of such fires – especially in such unprecedented dry weather. ‌​‌‌‌​‌‌‍‌​‌‌‌​‌​‍‌​‌‌‌​‌​
"In these dry conditions, fires involving grass, bracken and heather can develop extremely quickly, especially in raised winds, and can soon get out of control and spread to neighbouring properties or forestry, with the need for us then to attend to extinguish them. ‌​‌‌‌​‌‌‍‌​‌‌‌​‌​‍‌​‌‌‌​‌​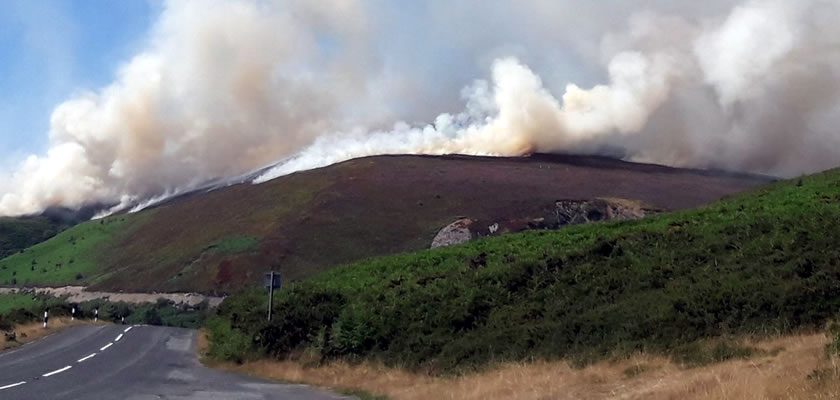 ‌​‌‌‌​‌‌‍‌​‌‌‌​‌​‍‌​‌‌‌​‌​
"So if you are out and about, it is more important than ever in these conditions to make sure that any smoking materials are discarded and extinguished properly. ‌​‌‌‌​‌‌‍‌​‌‌‌​‌​‍‌​‌‌‌​‌​
If you are camping, again make sure that campfires or barbecues are fully extinguished. Better still, avoid open fires altogether in this dry period. ‌​‌‌‌​‌‌‍‌​‌‌‌​‌​‍‌​‌‌‌​‌​
"We would like to thank the public for acting in a safe and responsible manner by notifying us of such fires – we ask people to keep well away from the area affected to allow firefighters to continue to deal with the incident, and for their own safety. ‌​‌‌‌​‌‌‍‌​‌‌‌​‌​‍‌​‌‌‌​‌​
@DeesideDotCom taken behind horseshoe pass last night. No wonder people can smell burning pic.twitter.com/1OAYTAYYKj ‌​‌‌‌​‌‌‍‌​‌‌‌​‌​‍‌​‌‌‌​‌​

— Lesley Kenton (@LesleyKenton) July 28, 2018 ‌​‌‌‌​‌‌‍‌​‌‌‌​‌​‍‌​‌‌‌​‌​
‌​‌‌‌​‌‌‍‌​‌‌‌​‌​‍‌​‌‌‌​‌​
"And we would also like to thank our firefighters who are working in challenging conditions, their employers for releasing the from work, and our partners such as Denbighshire County Council for their assistance. ‌​‌‌‌​‌‌‍‌​‌‌‌​‌​‍‌​‌‌‌​‌​
"Remember – setting fires is a criminal offence and we are actively working alongside North Wales Police to combat deliberate incidents – those found to be responsible will be prosecuted. ‌​‌‌‌​‌‌‍‌​‌‌‌​‌​‍‌​‌‌‌​‌​
"Anyone with information on such crimes is advised to anonymously call Crimestoppers on 0800 555 111." ‌​‌‌‌​‌‌‍‌​‌‌‌​‌​‍‌​‌‌‌​‌​
‌​‌‌‌​‌‌‍‌​‌‌‌​‌​‍‌​‌‌‌​‌​
Spotted something? Got a story? Send a Facebook Message | A direct message on Twitter | Email: News@Deeside.com
---
Latest News
Deeside politician joins campaigners calling for full contents of 1983 inquiry into sinking of Sir Galahad to be published
---