Full list of candidates revealed for Flintshire local election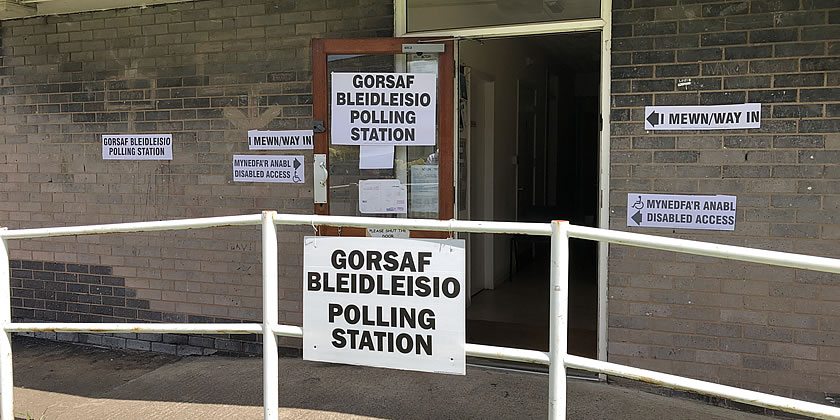 This article is old - Published: Thursday, Apr 7th, 2022
The full list of candidates battling for votes in next month's local election in Flintshire has been revealed. ‌​‌‌‌​‌‌‍‌​‌‌‌​‌​‍‌​‌‌‌​‌​
The polls on May 5 will see 67 county councillors appointed to Flintshire Council across 45 electoral wards in the area. ‌​‌‌‌​‌‌‍‌​‌‌‌​‌​‍‌​‌‌‌​‌​
It follows recent changes made by the Local Democracy and Boundary Commission for Wales, which have seen the number of councillors reduced from 70 and the number of wards from 57. ‌​‌‌‌​‌‌‍‌​‌‌‌​‌​‍‌​‌‌‌​‌​
Labour is currently in control of the local authority after winning 34 seats at the last polls in 2017. ‌​‌‌‌​‌‌‍‌​‌‌‌​‌​‍‌​‌‌‌​‌​
Nomination papers were required to be submitted to the council no later than 4pm yesterday (Tuesday, April 5). ‌​‌‌‌​‌‌‍‌​‌‌‌​‌​‍‌​‌‌‌​‌​
Here is the full list of candidates standing in each ward published by Flintshire Council: ‌​‌‌‌​‌‌‍‌​‌‌‌​‌​‍‌​‌‌‌​‌​
Argoed and New Brighton
Number of seats: two ‌​‌‌‌​‌‌‍‌​‌‌‌​‌​‍‌​‌‌‌​‌​
Mared Eastwood – Liberal Democrats
Paul Andrew Jewell – Green Party
Chesleigh Kearney – Independent
Hilary McGuill – Liberal Democrats
Jack William Morris – Plaid Cymru
Graham John Sherwood – Labour ‌​‌‌‌​‌‌‍‌​‌‌‌​‌​‍‌​‌‌‌​‌​
Bagillt
Number of seats: two ‌​‌‌‌​‌‌‍‌​‌‌‌​‌​‍‌​‌‌‌​‌​
David Binns – Green Party
Rob Davies – Independent
Kevin Rush – Labour ‌​‌‌‌​‌‌‍‌​‌‌‌​‌​‍‌​‌‌‌​‌​
Broughton North East
Number of seats: one ‌​‌‌‌​‌‌‍‌​‌‌‌​‌​‍‌​‌‌‌​‌​
Barrie Gregory – Independent
Billy Mullin – Labour
Raphaëlle Soffe – Conservative ‌​‌‌‌​‌‌‍‌​‌‌‌​‌​‍‌​‌‌‌​‌​
Broughton South
Number of seats: two ‌​‌‌‌​‌‌‍‌​‌‌‌​‌​‍‌​‌‌‌​‌​
Penny Brett-Roberts – Independent
Duncan Clubbe – Conservative
Chrissy Gee – Independent
Mike Lowe – Labour
Ryan James McKeown – Labour ‌​‌‌‌​‌‌‍‌​‌‌‌​‌​‍‌​‌‌‌​‌​
Brynford and Halkyn
Number of seats: two ‌​‌‌‌​‌‌‍‌​‌‌‌​‌​‍‌​‌‌‌​‌​
Jean Davies – Conservative
Ray Faulder-Jones – Conservative
Simon Jones – Labour
Colin Legg – Independent ‌​‌‌‌​‌‌‍‌​‌‌‌​‌​‍‌​‌‌‌​‌​
Buckley: Bistre East
Number of seats: two ‌​‌‌‌​‌‌‍‌​‌‌‌​‌​‍‌​‌‌‌​‌​
Vivienne Blondek – Labour
Adie Drury – Labour
Richard Jones – Independent
Arnold Woolley – Independent ‌​‌‌‌​‌‌‍‌​‌‌‌​‌​‍‌​‌‌‌​‌​
Buckley: Bistre West
Number of seats: two ‌​‌‌‌​‌‌‍‌​‌‌‌​‌​‍‌​‌‌‌​‌​
David John Ellis – Independent
Carolyn Mary Preece – Labour
Dan Rose – Labour ‌​‌‌‌​‌‌‍‌​‌‌‌​‌​‍‌​‌‌‌​‌​
Buckley: Mountain
Number of seats: one ‌​‌‌‌​‌‌‍‌​‌‌‌​‌​‍‌​‌‌‌​‌​
Carol Ann Ellis – Independent
Kenneth Harry Preece – Labour ‌​‌‌‌​‌‌‍‌​‌‌‌​‌​‍‌​‌‌‌​‌​
Buckley: Pentrobin
Number of seats: two ‌​‌‌‌​‌‌‍‌​‌‌‌​‌​‍‌​‌‌‌​‌​
Dennis Hutchinson – Independent
Mike Peers – Independent
Dan Preece – Labour
Emma Louise Preece – Labour ‌​‌‌‌​‌‌‍‌​‌‌‌​‌​‍‌​‌‌‌​‌​
Caergwrle
Number of seats: one ‌​‌‌‌​‌‌‍‌​‌‌‌​‌​‍‌​‌‌‌​‌​
Suzanne Foy – Independent
Dave Healey – Labour ‌​‌‌‌​‌‌‍‌​‌‌‌​‌​‍‌​‌‌‌​‌​
Caerwys
Number of seats: one ‌​‌‌‌​‌‌‍‌​‌‌‌​‌​‍‌​‌‌‌​‌​
Steve Copple – Independent ‌​‌‌‌​‌‌‍‌​‌‌‌​‌​‍‌​‌‌‌​‌​
Cilcain
Number of seats: one ‌​‌‌‌​‌‌‍‌​‌‌‌​‌​‍‌​‌‌‌​‌​
Aled Hanson – Labour
Andrew John Parkhurst – Liberal Democrats
Owen Thomas – Independent ‌​‌‌‌​‌‌‍‌​‌‌‌​‌​‍‌​‌‌‌​‌​
Connah's Quay Central
Number of seats: Two ‌​‌‌‌​‌‌‍‌​‌‌‌​‌​‍‌​‌‌‌​‌​
Bernie Attridge – Independent
Ryan O'Gorman – Labour
Debbie Owen – Independent
Tracey Sutton Postlethwaite – Labour ‌​‌‌‌​‌‌‍‌​‌‌‌​‌​‍‌​‌‌‌​‌​
Connah's Quay: Golftyn
Number of seats: two ‌​‌‌‌​‌‌‍‌​‌‌‌​‌​‍‌​‌‌‌​‌​
Beverley Futia – Labour
Andy Hughes – Independent
Franko Richardson – Independent
Paul Shotton – Labour
Dave Vernon – Reform UK ‌​‌‌‌​‌‌‍‌​‌‌‌​‌​‍‌​‌‌‌​‌​
Connah's Quay South
Number of seats: two ‌​‌‌‌​‌‌‍‌​‌‌‌​‌​‍‌​‌‌‌​‌​
Bill Crease – Independent
Ian Dunbar – Labour
Ian Smith – Labour
Steven David Tattum – Liberal Democrats
Antony Stephen Wren – Independent ‌​‌‌‌​‌‌‍‌​‌‌‌​‌​‍‌​‌‌‌​‌​
Connah's Quay: Wepre
Number of seats: one ‌​‌‌‌​‌‌‍‌​‌‌‌​‌​‍‌​‌‌‌​‌​
Marie Goble – Liberal Democrats
Roz Mansell – Independent
Katie O'Connor – Green Party
Martin White – Labour ‌​‌‌‌​‌‌‍‌​‌‌‌​‌​‍‌​‌‌‌​‌​
‌​‌‌‌​‌‌‍‌​‌‌‌​‌​‍‌​‌‌‌​‌​
Flint: Castle
Number of seats: one ‌​‌‌‌​‌‌‍‌​‌‌‌​‌​‍‌​‌‌‌​‌​
Steve Jones – Independent
Kathryn Price – Green Party
Ian Roberts – Labour ‌​‌‌‌​‌‌‍‌​‌‌‌​‌​‍‌​‌‌‌​‌​
Flint: Coleshill and Trelawny
Number of seats: three ‌​‌‌‌​‌‌‍‌​‌‌‌​‌​‍‌​‌‌‌​‌​
Paul Cunningham – Labour
Carol Ann Griffiths – Independent
Karl Jones – Independent
Michelle Perfect – Labour
Vicky Perfect – Labour
Nefyn Roberts – Conservative ‌​‌‌‌​‌‌‍‌​‌‌‌​‌​‍‌​‌‌‌​‌​
Flint: Oakenholt
Number of seats: one ‌​‌‌‌​‌‌‍‌​‌‌‌​‌​‍‌​‌‌‌​‌​
Mel Buckley – Labour
Rita Johnson – Independent ‌​‌‌‌​‌‌‍‌​‌‌‌​‌​‍‌​‌‌‌​‌​
Greenfield
Number of seats: one ‌​‌‌‌​‌‌‍‌​‌‌‌​‌​‍‌​‌‌‌​‌​
Rosetta Dolphin – Independent
Mike Jones – Labour
Matt Sprake – Conservative ‌​‌‌‌​‌‌‍‌​‌‌‌​‌​‍‌​‌‌‌​‌​
Gwernaffield and Gwernymynydd
Number of seats: two ‌​‌‌‌​‌‌‍‌​‌‌‌​‌​‍‌​‌‌‌​‌​
Huw Claydon – Labour
David Coggins Cogan – Liberal Democrats
Kathy Cracknell – Conservative
Adele Davies-Cooke – Conservative
Christopher Harris – Green Party
Saffron Hulson – Independent
Klara Lethbridge – Liberal Democrats ‌​‌‌‌​‌‌‍‌​‌‌‌​‌​‍‌​‌‌‌​‌​
Hawarden: Aston
Number of seats: two ‌​‌‌‌​‌‌‍‌​‌‌‌​‌​‍‌​‌‌‌​‌​
Gillian Louise Brockley – Labour
Helen Brown – Independent
George Hardcastle – Independent ‌​‌‌‌​‌‌‍‌​‌‌‌​‌​‍‌​‌‌‌​‌​
Hawarden: Ewloe
Number of seats: two ‌​‌‌‌​‌‌‍‌​‌‌‌​‌​‍‌​‌‌‌​‌​
Janet Anne Axworthy – Independent
Lesley Evans – Conservative
Christopher Goble – Liberal Democrats
Dave Mackie – Independent
Linda Thomas – Labour ‌​‌‌‌​‌‌‍‌​‌‌‌​‌​‍‌​‌‌‌​‌​
Hawarden: Mancot
Number of seats: two ‌​‌‌‌​‌‌‍‌​‌‌‌​‌​‍‌​‌‌‌​‌​
George Chawner – Independent
Ralph Small – Independent
Sam Swash – Labour
Ant Turton – Independent ‌​‌‌‌​‌‌‍‌​‌‌‌​‌​‍‌​‌‌‌​‌​
Higher Kinnerton
Number of seats: one ‌​‌‌‌​‌‌‍‌​‌‌‌​‌​‍‌​‌‌‌​‌​
Mike Allport – Independent ‌​‌‌‌​‌‌‍‌​‌‌‌​‌​‍‌​‌‌‌​‌​
Holywell Central
Number of seats: one ‌​‌‌‌​‌‌‍‌​‌‌‌​‌​‍‌​‌‌‌​‌​
Ted Palmer – Labour
Daniel Thomas – Independent ‌​‌‌‌​‌‌‍‌​‌‌‌​‌​‍‌​‌‌‌​‌​
Holywell East
Number of seats: one ‌​‌‌‌​‌‌‍‌​‌‌‌​‌​‍‌​‌‌‌​‌​
Ian Hodge – Independent
Joe Johnson – Labour
Theresa Murray – Liberal Democrats
Emma Ward – Conservative ‌​‌‌‌​‌‌‍‌​‌‌‌​‌​‍‌​‌‌‌​‌​
Holywell West
Number of seats: one ‌​‌‌‌​‌‌‍‌​‌‌‌​‌​‍‌​‌‌‌​‌​
Lynda Ann Carter – Independent
Paul Johnson – Labour ‌​‌‌‌​‌‌‍‌​‌‌‌​‌​‍‌​‌‌‌​‌​
Hope
Number of seats: one ‌​‌‌‌​‌‌‍‌​‌‌‌​‌​‍‌​‌‌‌​‌​
John Dickin – Independent
Gladys Healey – Labour ‌​‌‌‌​‌‌‍‌​‌‌‌​‌​‍‌​‌‌‌​‌​
Leeswood
Number of seats: one ‌​‌‌‌​‌‌‍‌​‌‌‌​‌​‍‌​‌‌‌​‌​
Joseph Caruana – Independent
Ray Hughes – Labour
Shaun Owen – Independent
‌​‌‌‌​‌‌‍‌​‌‌‌​‌​‍‌​‌‌‌​‌​
Llanasa and Trelawnyd
Number of seats: two ‌​‌‌‌​‌‌‍‌​‌‌‌​‌​‍‌​‌‌‌​‌​
Glyn Banks – Independent
Tom Beal – Independent
Rachel Bolger – Green Party
Gina Maddison – Labour
Timothy James Garner Roberts – Conservative ‌​‌‌‌​‌‌‍‌​‌‌‌​‌​‍‌​‌‌‌​‌​
Llanfynydd
Number of seats: one ‌​‌‌‌​‌‌‍‌​‌‌‌​‌​‍‌​‌‌‌​‌​
Tim Holt – Independent
Dave Hughes – Labour ‌​‌‌‌​‌‌‍‌​‌‌‌​‌​‍‌​‌‌‌​‌​
Mold: Broncoed
Number of seats: one ‌​‌‌‌​‌‌‍‌​‌‌‌​‌​‍‌​‌‌‌​‌​
Haydn Bateman – Independent
Teresa Carberry – Labour
Tim Maunders – Conservative
Gareth Derek Williams – Independent ‌​‌‌‌​‌‌‍‌​‌‌‌​‌​‍‌​‌‌‌​‌​
Mold East
Number of seats: one ‌​‌‌‌​‌‌‍‌​‌‌‌​‌​‍‌​‌‌‌​‌​
Paul Beacher – Independent
Chris Bithell – Labour ‌​‌‌‌​‌‌‍‌​‌‌‌​‌​‍‌​‌‌‌​‌​
Mold South
Number of seats: one ‌​‌‌‌​‌‌‍‌​‌‌‌​‌​‍‌​‌‌‌​‌​
David Anthony Blainey – Green Party
Geoff Collett – Labour
Bob Gaffey – Plaid Cymru
Edward David Goble – Liberal Democrats
Haydn Wynne Jones – Independent ‌​‌‌‌​‌‌‍‌​‌‌‌​‌​‍‌​‌‌‌​‌​
Mold West
Number of seats: one ‌​‌‌‌​‌‌‍‌​‌‌‌​‌​‍‌​‌‌‌​‌​
Tina Susan Claydon – Labour
Joanne Edwards – Liberal Democrats
Brian Lloyd – Independent
Geoffrey Matthias – Independent ‌​‌‌‌​‌‌‍‌​‌‌‌​‌​‍‌​‌‌‌​‌​
Mostyn
Number of seats: one ‌​‌‌‌​‌‌‍‌​‌‌‌​‌​‍‌​‌‌‌​‌​
Pam Banks – Independent
Patrick Heesom – Independent
Lee Lavery – Green Party
Heather Alison Prydderch – Liberal Democrats
Les Waymont – Conservative ‌​‌‌‌​‌‌‍‌​‌‌‌​‌​‍‌​‌‌‌​‌​
Northop
Number of seats: two ‌​‌‌‌​‌‌‍‌​‌‌‌​‌​‍‌​‌‌‌​‌​
Paul Ashley – Independent
Marion Bateman – Independent
Ben Goldsborough – Labour
Tony Sharps – Independent
Uzma Sikander – Liberal Democrats
Linda Thew – Independent ‌​‌‌‌​‌‌‍‌​‌‌‌​‌​‍‌​‌‌‌​‌​
Pen-y-ffordd
Number of seats: two ‌​‌‌‌​‌‌‍‌​‌‌‌​‌​‍‌​‌‌‌​‌​
Alasdair Ibbotson – Labour
Roy Alan Wakelam – Independent
David Walker – Labour
David Williams – Independent ‌​‌‌‌​‌‌‍‌​‌‌‌​‌​‍‌​‌‌‌​‌​
Queensferry and Sealand
Number of seats: two ‌​‌‌‌​‌‌‍‌​‌‌‌​‌​‍‌​‌‌‌​‌​
Roger Cracknell – Conservative
Christine Jones – Labour
Lesley Povey – Independent
Lionel Prouve – Liberal Democrats
Dale Selvester – Independent
David Wisinger – Labour ‌​‌‌‌​‌‌‍‌​‌‌‌​‌​‍‌​‌‌‌​‌​
Saltney Ferry
Number of seats: two ‌​‌‌‌​‌‌‍‌​‌‌‌​‌​‍‌​‌‌‌​‌​
Veronica Gay – Independent
Richard Lloyd – Labour
Jason Shallcross – Independent
Shelly Streeter – Labour
Kinza Sutton – Conservative ‌​‌‌‌​‌‌‍‌​‌‌‌​‌​‍‌​‌‌‌​‌​
Shotton East and Shotton Higher
Number of seats: two ‌​‌‌‌​‌‌‍‌​‌‌‌​‌​‍‌​‌‌‌​‌​
Ron Davies – Labour
David Evans – Labour
Mike Evans – Independent
Kelly Evans-Brown – Independent ‌​‌‌‌​‌‌‍‌​‌‌‌​‌​‍‌​‌‌‌​‌​
Shotton West
Number of seats: one ‌​‌‌‌​‌‌‍‌​‌‌‌​‌​‍‌​‌‌‌​‌​
Sean Bibby – Labour
Steve Biffo Griffiths – Independent ‌​‌‌‌​‌‌‍‌​‌‌‌​‌​‍‌​‌‌‌​‌​
Treuddyn 
Number of seats: one ‌​‌‌‌​‌‌‍‌​‌‌‌​‌​‍‌​‌‌‌​‌​
Eva Bech – Labour
Allan Marshall – Independent
Jonny Sheppard – Independent ‌​‌‌‌​‌‌‍‌​‌‌‌​‌​‍‌​‌‌‌​‌​
Whitford
Number of seats: one ‌​‌‌‌​‌‌‍‌​‌‌‌​‌​‍‌​‌‌‌​‌​
Chris Dolphin – Independent
Helen Papworth – Labour ‌​‌‌‌​‌‌‍‌​‌‌‌​‌​‍‌​‌‌‌​‌​
‌​‌‌‌​‌‌‍‌​‌‌‌​‌​‍‌​‌‌‌​‌​
By Liam Randall – Local Democracy Reporter ‌​‌‌‌​‌‌‍‌​‌‌‌​‌​‍‌​‌‌‌​‌​
Spotted something? Got a story? Send a Facebook Message | A direct message on Twitter | Email: News@Deeside.com
---
Latest News
---