Could the Boston Street Bump be the answer to Flintshire's pothole problems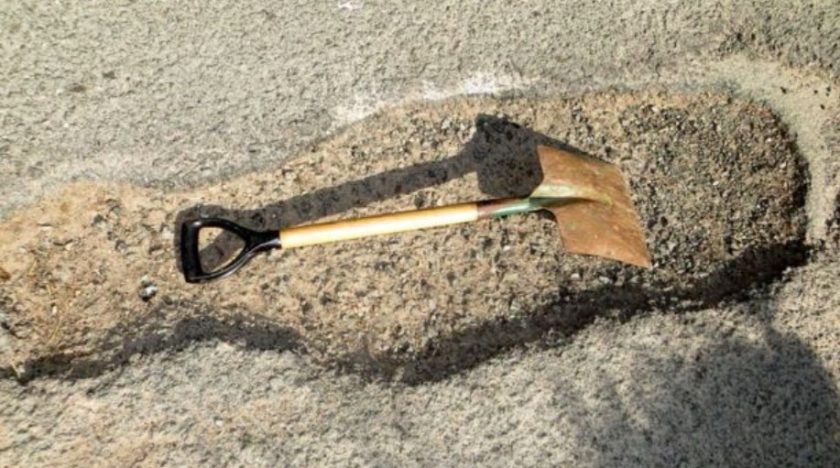 This article is old - Published: Wednesday, Oct 24th, 2018
Crowdsourcing and Big Data are two terms which seem to have been nudged down the tech buzzword bingo sheet lately and replaced by Blockchain, the solution for EVERYTHING. ‌​‌‌‌​‌‌‍‌​‌‌‌​‌​‍‌​‌‌‌​‌​
But crowdsourced big data could be used across Wales to help get to grips with its crumbling roads and thousands of potholes which blight many of our journeys on a daily basis. ‌​‌‌‌​‌‌‍‌​‌‌‌​‌​‍‌​‌‌‌​‌​
Welsh Assembly's economy, infrastructure and skills committee published a report today into its inquiry on "The State of Roads in Wales". ‌​‌‌‌​‌‌‍‌​‌‌‌​‌​‍‌​‌‌‌​‌​
The 40 page report is packed with recommendations following months of evidence gathering by AM's from expert groups. ‌​‌‌‌​‌‌‍‌​‌‌‌​‌​‍‌​‌‌‌​‌​
One recommendation which catches the eye is the potential adoption of a mobile app like Boston's 'Street Bump.' ‌​‌‌‌​‌‌‍‌​‌‌‌​‌​‍‌​‌‌‌​‌​
Volunteers in the US City of Boston have been using the Street Bump app since 2012, the crowd-sourcing project automatically collects road condition data on smartphones while they drive. ‌​‌‌‌​‌‌‍‌​‌‌‌​‌​‍‌​‌‌‌​‌​
The system filters out things like manhole covers and speed bumps, if at least three people hit a dip or bump in the same spot, the system recognises it as a pothole. ‌​‌‌‌​‌‌‍‌​‌‌‌​‌​‍‌​‌‌‌​‌​
The 'real time' data is then used to pinpoint potholes and other issues with the road surface. ‌​‌‌‌​‌‌‍‌​‌‌‌​‌​‍‌​‌‌‌​‌​
The committee report recommends the Welsh Government should evaluate whether the Boston's Street Bump could be used to improve the quality of real time data available for Wales' road network. ‌​‌‌‌​‌‌‍‌​‌‌‌​‌​‍‌​‌‌‌​‌​
‌​‌‌‌​‌‌‍‌​‌‌‌​‌​‍‌​‌‌‌​‌​
According to the annual Asphalt Industry Alliance survey it'll take 24 years and £600m to clear the backlog of carriageway repairs in Wales, with an estimated one time catch up cost per local authority of nearly £70m. ‌​‌‌‌​‌‌‍‌​‌‌‌​‌​‍‌​‌‌‌​‌​
In giving evidence to the Assembly committee, Leeds University said it costs "between 17 and 19 times more to do odd fixes rather than doing planned asset management upgrading." ‌​‌‌‌​‌‌‍‌​‌‌‌​‌​‍‌​‌‌‌​‌​
Chairman of the committee, Russell George AM said: ‌​‌‌‌​‌‌‍‌​‌‌‌​‌​‍‌​‌‌‌​‌​
The condition of Wales' roads is a matter of great importance to all of us. ‌​‌‌‌​‌‌‍‌​‌‌‌​‌​‍‌​‌‌‌​‌​

The road network is one of the nation's greatest assets, worth an estimated £13.5bn, and covers over 21,000 miles. ‌​‌‌‌​‌‌‍‌​‌‌‌​‌​‍‌​‌‌‌​‌​

One of the sobering aspects of this inquiry has been how many of the issues raised in previous studies remain difficult. ‌​‌‌‌​‌‌‍‌​‌‌‌​‌​‍‌​‌‌‌​‌​

There is an overwhelming consensus that long term funding for local government and trunk road agencies would lead to improvements – but we remain stuck in an annual cycle. ‌​‌‌‌​‌‌‍‌​‌‌‌​‌​‍‌​‌‌‌​‌​

Indeed, the lack of money and priority for repairs stands out. Without sufficient funding, the roads we have will deteriorate." ‌​‌‌‌​‌‌‍‌​‌‌‌​‌​‍‌​‌‌‌​‌​

Committee Members were mindful of how much the public talks about the state of our roads, and we were keen to enable people to contribute to this work." ‌​‌‌‌​‌‌‍‌​‌‌‌​‌​‍‌​‌‌‌​‌​
The Committee also held a photographic competition asking the public to capture on camera "The State of the Roads in Wales". ‌​‌‌‌​‌‌‍‌​‌‌‌​‌​‍‌​‌‌‌​‌​
The winning image was taken by Anthony Maybury from Wrexham and depicts a lorry passing by a large pothole on the A525 near Bronington. ‌​‌‌‌​‌‌‍‌​‌‌‌​‌​‍‌​‌‌‌​‌​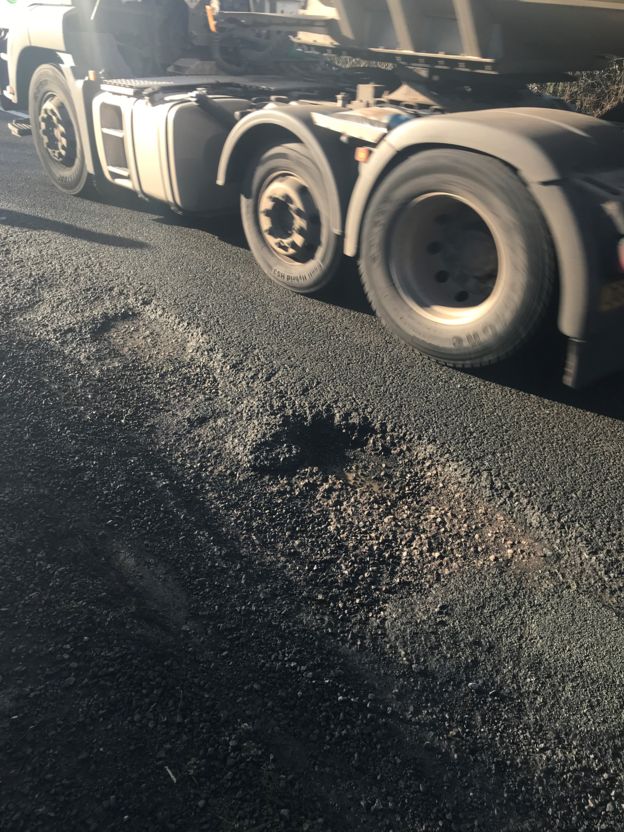 ‌​‌‌‌​‌‌‍‌​‌‌‌​‌​‍‌​‌‌‌​‌​
"We held a photographic competition to encourage people from all parts of Wales to submit images that represent the network. ‌​‌‌‌​‌‌‍‌​‌‌‌​‌​‍‌​‌‌‌​‌​
We received a cross section of images, some funny, some breathtakingly beautiful, and others highlighting pitifully poor pavements. ‌​‌‌‌​‌‌‍‌​‌‌‌​‌​‍‌​‌‌‌​‌​
I was pleased to learn that some of these holes have been filled since the pictures were taken." Said Russell George. ‌​‌‌‌​‌‌‍‌​‌‌‌​‌​‍‌​‌‌‌​‌​
The featured image above of a spade in a pothole was taken by Joseph Hughes. ‌​‌‌‌​‌‌‍‌​‌‌‌​‌​‍‌​‌‌‌​‌​
Spotted something? Got a story? Send a Facebook Message | A direct message on Twitter | Email: News@Deeside.com
---
Latest News
Deeside politician joins campaigners calling for full contents of 1983 inquiry into sinking of Sir Galahad to be published
---