Connah's Quay exercise coach Jack Sullivan looks at fitness trends for 2019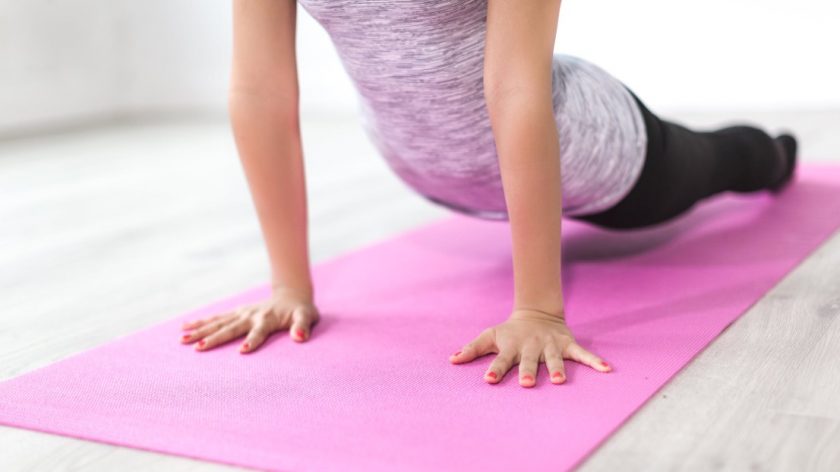 This article is old - Published: Thursday, Dec 27th, 2018
When you think about what new year resolutions you'll have in 2019 there is a good chance that getting in shape will be one of the first things you will think of.  ‌​‌‌‌​‌‌‍‌​‌‌‌​‌​‍‌​‌‌‌​‌​
And while we all start January with a spring in our step ready to begin we might not know what to do or maybe you're a bit bored and stuck in a rut. ‌​‌‌‌​‌‌‍‌​‌‌‌​‌​‍‌​‌‌‌​‌​
But with this year coming to an end and if you're looking for something different to add to your fitness regime in 2019 and mix things up a bit we have some of the biggest trends to look out for. ‌​‌‌‌​‌‌‍‌​‌‌‌​‌​‍‌​‌‌‌​‌​
Connah's Quay fitness expert Jack Sullivan, 27 of JS-PT Health Studio says: ‌​‌‌‌​‌‌‍‌​‌‌‌​‌​‍‌​‌‌‌​‌​
"New trends and technology are always being developed in the fitness world, but also old trends evolve to stay fresh and exciting. ‌​‌‌‌​‌‌‍‌​‌‌‌​‌​‍‌​‌‌‌​‌​
Adding a new twist to your routine can be refreshing and give you a boost to your fitness classes which is exactly what we do at the studio". ‌​‌‌‌​‌‌‍‌​‌‌‌​‌​‍‌​‌‌‌​‌​
So why not try something new in 2019?  ‌​‌‌‌​‌‌‍‌​‌‌‌​‌​‍‌​‌‌‌​‌​
Here are the ASCM Top 10 Worldwide Fitness Trends. ‌​‌‌‌​‌‌‍‌​‌‌‌​‌​‍‌​‌‌‌​‌​
Wearable Technology. Wearable technology includes fitness trackers, smart watches, heart rate monitors, and GPS tracking devices. Examples include fitness and activity trackers like those made by Misfit®, Garmin®, and Apple®. These devices can track heart rate, calories, sitting time, and much more. We use these a lot with our members. ‌​‌‌‌​‌‌‍‌​‌‌‌​‌​‍‌​‌‌‌​‌​
Group Training. Group exercise instructors teach, lead, and motivate individuals through intentionally designed, in-person group movement sessions. Group sessions are designed to be effective, motivational sessions for different fitness levels with instructors having leadership techniques that help individuals in their class achieve fitness goals. ‌​‌‌‌​‌‌‍‌​‌‌‌​‌​‍‌​‌‌‌​‌​
High-Intensity Interval Training (HIIT). These exercise sessions typically involve short bursts of high-intensity bouts of exercise followed by a short period of rest. Although there are several commercial examples of HIIT, all emphasize higher intensities (above 90%) of maximum during the higher intensity segments followed by periods of rest and recovery.  ‌​‌‌‌​‌‌‍‌​‌‌‌​‌​‍‌​‌‌‌​‌​
Fitness Programs for Older Adults. This is a trend that emphasizes and caters to the fitness needs of the Baby Boom and older generations. These individuals in general have more discretionary money than their younger counterparts, and fitness clubs may capitalize on this growing market. People are living longer, working longer, and remaining healthy and active much longer. ‌​‌‌‌​‌‌‍‌​‌‌‌​‌​‍‌​‌‌‌​‌​
Bodyweight Training. A combination of variable resistance bodyweight training and neuromotor movements using multiple planes of movement, this program is all about using bodyweight as the training modality. Bodyweight training often uses minimal equipment, which makes it an inexpensive functional way to exercise effectively.  ‌​‌‌‌​‌‌‍‌​‌‌‌​‌​‍‌​‌‌‌​‌​
Employing Certified Fitness Professionals. The importance of hiring certified health/fitness professionals through educational programs and certification programs that are fully accredited for health/fitness professionals is more important than ever. More certification programs have become accredited by the National Commission for Certifying Agencies and thus allow employers easy access to certification validation. ‌​‌‌‌​‌‌‍‌​‌‌‌​‌​‍‌​‌‌‌​‌​
Yoga. Yoga has taken on a variety of forms within the past year (including Power Yoga, Yogilates, yoga in hot environments, and others). Instructional tapes and books also are plentiful, as are certifications in the many yoga formats.  ‌​‌‌‌​‌‌‍‌​‌‌‌​‌​‍‌​‌‌‌​‌​
Personal Training. This trend continues as the profession of personal training becomes more accessible online, in health clubs, in the home, and in worksites that have fitness facilities. Personal training includes fitness testing and goal setting with the trainer working one on one with a client to prescribe workouts specific to each client's individual needs and goals.  ‌​‌‌‌​‌‌‍‌​‌‌‌​‌​‍‌​‌‌‌​‌​
Functional Fitness Training. This is a trend toward using strength training and other activities/movements to improve balance, coordination, strength, and endurance to improve activities of daily living. Replicating actual physical activities someone might do as a function of their daily routine. ‌​‌‌‌​‌‌‍‌​‌‌‌​‌​‍‌​‌‌‌​‌​
Exercise is Medicine. Exercise is Medicine (EIM) is a global health initiative that is focused on encouraging primary care physicians and other health care providers to include physical activity assessment and associated treatment recommendations as part of every patient visit and referring their patients to exercise professionals. In addition, EIM recognizes fitness professionals as part of the health care team in their local communities.  ‌​‌‌‌​‌‌‍‌​‌‌‌​‌​‍‌​‌‌‌​‌​
Health/Wellness Coaching. This is a trend to incorporate behavioural science into health promotion and lifestyle medicine programs for individuals. Health/wellness coaching uses a one-on-one (and at times small-group) approach with the coach providing support, goal-setting, guidance, and encouragement. The health/wellness coach focuses on the client's values, needs, vision, and short- and long-term goals using behaviour change intervention strategies.  ‌​‌‌‌​‌‌‍‌​‌‌‌​‌​‍‌​‌‌‌​‌​
Exercise for Weight Loss. This is a trend toward incorporating all weight loss programs with a sensible exercise program. Most sensationalized diet programs incorporate some kind of exercise program into the daily routine. However, in 2019, the coupling of diets, diet pills, and cooking classes with exercise will become more important.  ‌​‌‌‌​‌‌‍‌​‌‌‌​‌​‍‌​‌‌‌​‌​
Mobile Exercise Apps. Now available for mobile devices such as the iPhone®, iPad®, and Android, apps like Nike Run Club® and MapMyRun or Ride include both audio and visual prompts to begin and end exercise and cues to move on. Other apps include Endomondo Pro® and Yoga with Janet Stone® among many others. Some of these apps can track progress over time as well as hundreds of other functionalities.  ‌​‌‌‌​‌‌‍‌​‌‌‌​‌​‍‌​‌‌‌​‌​
Mobility/Myofascial Devices. These devices include the deep tissue roller, myofascial release, and trigger point relief and are designed to massage, relieve muscle tightness and muscle spasms, increase circulation, ease muscular discomfort, and assist in the return to normal activity. Rollers have been designed for the low back, the hips, and larger muscle groups, such as the hamstrings and the glutes. Some rollers are made of foam, whereas others are hard rubber, to achieve the desired effect.  ‌​‌‌‌​‌‌‍‌​‌‌‌​‌​‍‌​‌‌‌​‌​
Worksite Health Promotion and Workplace Well-being Programs. This is a trend toward a range of programs and services provided by employers to improve the health and wellness of workers and is integrated with systems to support the evaluation of and reporting on the impact on health, costs, and productivity. Programs are generally on-site or programmed with a local gym.  ‌​‌‌‌​‌‌‍‌​‌‌‌​‌​‍‌​‌‌‌​‌​
Outcome Measurements. This is a trend toward accountability. There will be efforts to define, track, and report outcomes. Measurements are necessary to determine the benefits of health and fitness programs in disease management and to document success in changing negative lifestyle habits.  ‌​‌‌‌​‌‌‍‌​‌‌‌​‌​‍‌​‌‌‌​‌​
Outdoor Activities. This is a trend for health and fitness professionals to offer more outdoor activities such as group walks, group rides, or organized hiking groups. They can be short events, daylong events, or planned week hiking excursions. Participants may meet in a local park, hiking area, or on a bike trail with a leader. The trend for health and fitness professionals to offer outdoor activities for their clients began in 2010 ‌​‌‌‌​‌‌‍‌​‌‌‌​‌​‍‌​‌‌‌​‌​
Whilst those are noted to become more popular in 2019, Jack says the main thing is to have fun with what you do, " It's important that its enjoyable as it's so much more easier to stay motivated when you are in an enjoyable routine rather than one you dread. We have a fantastic group of people here at the studio and they all help the experience to be enjoyable and fun!" ‌​‌‌‌​‌‌‍‌​‌‌‌​‌​‍‌​‌‌‌​‌​
JSPT Health Studio are hosting a workshop all based around getting you ready and focused to conquer your health and fitness goals. For more info head to their Facebook page….. https://www.facebook.com/JSPT.Health.studio/ ‌​‌‌‌​‌‌‍‌​‌‌‌​‌​‍‌​‌‌‌​‌​
Spotted something? Got a story? Send a Facebook Message | A direct message on Twitter | Email: News@Deeside.com
---
Latest News
---