Businesses reminded to submit form to claim 75% business rates relief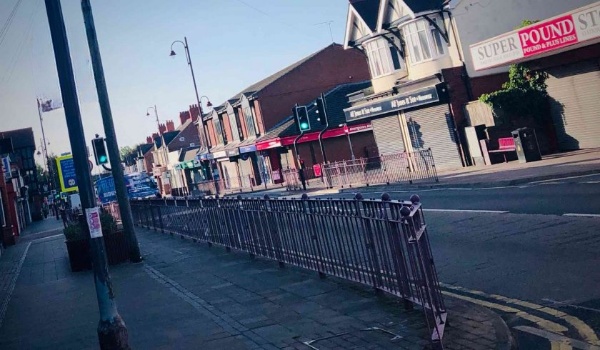 Eligible local businesses should fill out a form to ensure they receive a discount of 75% on their business rates bill, which is part of a Welsh Government support package worth more than £140m. ‌​‌‌‌​‌‌‍‌​‌‌‌​‌​‍‌​‌‌‌​‌​ ‌​‌‌‌​‌‌‍‌​‌‌‌​‌​‍‌​‌‌‌​‌​
The relief is aimed at businesses and other ratepayers in Wales specifically in the retail, leisure and hospitality sectors, for example shops, pubs and restaurants, gyms, performance venues and hotels – with the whole business rates support intervention worth £460m over the next two years. ‌​‌‌‌​‌‌‍‌​‌‌‌​‌​‍‌​‌‌‌​‌​ ‌​‌‌‌​‌‌‍‌​‌‌‌​‌​‍‌​‌‌‌​‌​
For this specific scheme the Welsh Government are providing grant funding to all 22 local authorities in Wales to provide the business rates relief scheme to eligible businesses for 2023-24. ‌​‌‌‌​‌‌‍‌​‌‌‌​‌​‍‌​‌‌‌​‌​ ‌​‌‌‌​‌‌‍‌​‌‌‌​‌​‍‌​‌‌‌​‌​
The scheme aims to provide support for eligible occupied properties by offering a discount of 75% on non-domestic rates bills for such properties. ‌​‌‌‌​‌‌‍‌​‌‌‌​‌​‍‌​‌‌‌​‌​ ‌​‌‌‌​‌‌‍‌​‌‌‌​‌​‍‌​‌‌‌​‌​
The scheme will apply to all eligible businesses, however the relief will be subject to a cap in the amount each business can claim across Wales. The total amount of relief available is £110,000 across all properties occupied by the same business. All businesses are required to make a declaration that the amount of relief they are seeking across Wales does not exceed this cap, when applying to individual local authorities. ‌​‌‌‌​‌‌‍‌​‌‌‌​‌​‍‌​‌‌‌​‌​ ‌​‌‌‌​‌‌‍‌​‌‌‌​‌​‍‌​‌‌‌​‌​
Welsh Government say it is up to local authorities to determine how they wish to administer the scheme to "maximise take-up and minimise the administrative burden for ratepayers and for local authority staff". ‌​‌‌‌​‌‌‍‌​‌‌‌​‌​‍‌​‌‌‌​‌​ ‌​‌‌‌​‌‌‍‌​‌‌‌​‌​‍‌​‌‌‌​‌​
Welsh Government specify that process requires businesses to fill in a form (example copy below – or downloadable from here) to claim it, "An application form must be submitted to each local authority from which a business is seeking to claim relief for a property in that authority's area. Each form must include details of all properties for which relief is being sought throughout Wales." ‌​‌‌‌​‌‌‍‌​‌‌‌​‌​‍‌​‌‌‌​‌​ ‌​‌‌‌​‌‌‍‌​‌‌‌​‌​‍‌​‌‌‌​‌​
They state, "If an application is not made, then relief cannot be awarded." ‌​‌‌‌​‌‌‍‌​‌‌‌​‌​‍‌​‌‌‌​‌​ ‌​‌‌‌​‌‌‍‌​‌‌‌​‌​‍‌​‌‌‌​‌​
Relief should be granted to each eligible business as a reduction to its rates bill based on occupation between 1 April 2023 and 31 March 2024. ‌​‌‌‌​‌‌‍‌​‌‌‌​‌​‍‌​‌‌‌​‌​ ‌​‌‌‌​‌‌‍‌​‌‌‌​‌​‍‌​‌‌‌​‌​
Examples of definitions of what would come under the scheme is given below, as usual with business rates information the only time you ever see the term 'hereditaments' used for day to day communication to the public: ‌​‌‌‌​‌‌‍‌​‌‌‌​‌​‍‌​‌‌‌​‌​ ‌​‌‌‌​‌‌‍‌​‌‌‌​‌​‍‌​‌‌‌​‌​
Hereditaments that are being used for the sale of goods to visiting members of the public

Shops (such as florists, bakers, butchers, grocers, greengrocers, jewellers, stationers, off-licences, newsagents, hardware stores, supermarkets, etc)
Charity shops
Opticians
Pharmacies
Post offices
Furnishing shops or display rooms (such as carpet shops, double-glazing, garage doors)
Car or caravan showrooms
Second hand car lots
Markets
Petrol stations
Garden centres
Art galleries (where art is for sale or hire)

Hereditaments that are being used for the provision of the following services to visiting members of the public

Hair and beauty services
Shoe repairs or key cutting
Travel agents
Ticket offices (e.g. for theatre)
Dry cleaners
Launderettes
PC, TV or domestic appliance repair
Funeral directors
Photo processing
DVD or video rentals
Tool hire
Car hire
Estate and letting agents

Hereditaments that are being used for the sale of food and / or drink to visiting members of the public

Restaurants
Drive-through or drive-in restaurants
Takeaways
Sandwich shops
Cafés
Coffee shops
Pubs
Bars or Wine Bars

Hereditaments that are being used for the provision of sport, leisure and facilities to visiting members of the public (including for the viewing of such activities) and for the assembly of visiting members of the public

Sports grounds and clubs
Sport and leisure facilities
Gyms
Tourist attractions
Museums and art galleries
Stately homes and historic houses
Theatres
Live Music Venues
Cinemas
Nightclubs

Hereditaments that are being used for the assembly of visiting members of the public

Public halls
Clubhouses, clubs and institutions

Hereditaments where the non-domestic part is being used for the provision of living accommodation as a business

Hotels, Guest and Boarding Houses
Holiday homes
Caravan parks and sites
Application for the relief is needed, however Welsh Government do say "Businesses may view that they have not faced substantial impacts from the recent economic pressures and as such may be inclined to not apply for the relief." ‌​‌‌‌​‌‌‍‌​‌‌‌​‌​‍‌​‌‌‌​‌​ ‌​‌‌‌​‌‌‍‌​‌‌‌​‌​‍‌​‌‌‌​‌​
Acopy of the form that needs to be filled in is below, and is downloadable in full from here). ‌​‌‌‌​‌‌‍‌​‌‌‌​‌​‍‌​‌‌‌​‌​ ‌​‌‌‌​‌‌‍‌​‌‌‌​‌​‍‌​‌‌‌​‌​
‌​‌‌‌​‌‌‍‌​‌‌‌​‌​‍‌​‌‌‌​‌​ ‌​‌‌‌​‌‌‍‌​‌‌‌​‌​‍‌​‌‌‌​‌​
‌​‌‌‌​‌‌‍‌​‌‌‌​‌​‍‌​‌‌‌​‌​ ‌​‌‌‌​‌‌‍‌​‌‌‌​‌​‍‌​‌‌‌​‌​
Spotted something? Got a story? Send a Facebook Message | A direct message on Twitter | Email: News@Deeside.com
---
Latest News
---