An 11,000 positive Covid tests 'missing' from Public Health Wales data will be reported today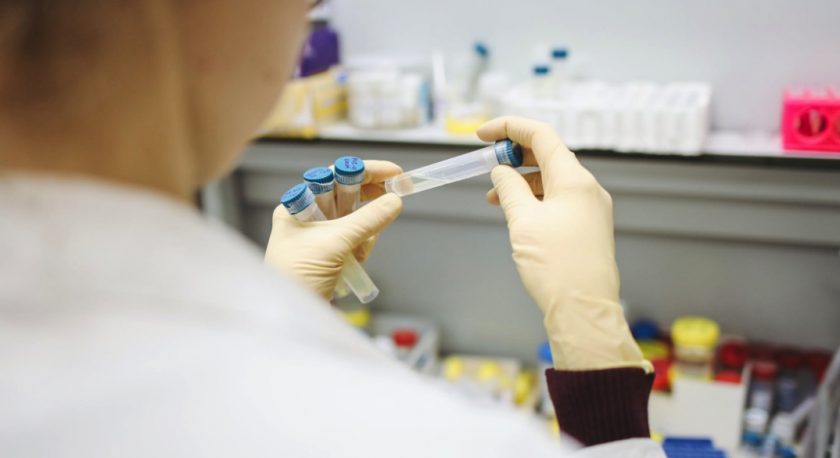 This article is old - Published: Thursday, Dec 17th, 2020
An additional 11,000 additional positive coronavirus cases will be reported by Public Health Wales (PHW) today after a 'very large' backlog from the last few days. ‌​‌‌‌​‌‌‍‌​‌‌‌​‌​‍‌​‌‌‌​‌​
PHW said the due to planned maintenance of an Information Management System there's been a "significant under reporting of lighthouse laboratory testing." ‌​‌‌‌​‌‌‍‌​‌‌‌​‌​‍‌​‌‌‌​‌​
Nearly 12,000 people tested positive last week, the additional missing cases due to the IT issue will take that to 23,000, an average of 3,285 per day. ‌​‌‌‌​‌‌‍‌​‌‌‌​‌​‍‌​‌‌‌​‌​
Yesterday PHW's data dashboard report 529 cases, 10 of those were in Flintshire, significantly lower than previous days. ‌​‌‌‌​‌‌‍‌​‌‌‌​‌​‍‌​‌‌‌​‌​
The extra 11,000 people are aware they have tested positive and will have been contacted by their local authority's Test, Trace, Protect team. ‌​‌‌‌​‌‌‍‌​‌‌‌​‌​‍‌​‌‌‌​‌​
A PHW spokesperson said: "As a result of the planned maintenance of the NHS Wales Laboratory Information Management System that occurred between 11th and 12th December, we are aware of significant under reporting of lighthouse laboratory testing." ‌​‌‌‌​‌‌‍‌​‌‌‌​‌​‍‌​‌‌‌​‌​
"We are expecting that the new cases reported from the 17th December will include a very large backlog of samples processed in the lighthouse laboratories mainly collected between the 9th and 15th December. Across Wales, tomorrow, we will be reporting in the region of 11,000 new positive cases." ‌​‌‌‌​‌‌‍‌​‌‌‌​‌​‍‌​‌‌‌​‌​
"Full breakdown by local regions are currently being analysed and will be available in tomorrow's (Thursday's) dashboard update." ‌​‌‌‌​‌‌‍‌​‌‌‌​‌​‍‌​‌‌‌​‌​
"This has not affected individuals receiving their results, and anyone who tests positive will be contacted by their local authority's Test, Trace, Protect team in the usual way." ‌​‌‌‌​‌‌‍‌​‌‌‌​‌​‍‌​‌‌‌​‌​
Dr Giri Shankar from Public Health Wales told Sky News: "I think it's important to reinforce that there have been no missing results or there has been no delays in people getting their results." ‌​‌‌‌​‌‌‍‌​‌‌‌​‌​‍‌​‌‌‌​‌​
"All those individuals tested have received their test result, as per usual." ‌​‌‌‌​‌‌‍‌​‌‌‌​‌​‍‌​‌‌‌​‌​
"This issue about reporting on the daily figures has been affected as a result of a planned maintenance of the all Wales Laboratory Information Management System." ‌​‌‌‌​‌‌‍‌​‌‌‌​‌​‍‌​‌‌‌​‌​
"This is an all Wales NHS system not just a sole Public Health Wales system and it was a planned upgrade." ‌​‌‌‌​‌‌‍‌​‌‌‌​‌​‍‌​‌‌‌​‌​
"As a result of that upgrade there was a delay in some of the Lighthouse Lab results coming into the system." ‌​‌‌‌​‌‌‍‌​‌‌‌​‌​‍‌​‌‌‌​‌​
"We made the communication and let the stakeholders know that this is happening over the weekend." ‌​‌‌‌​‌‌‍‌​‌‌‌​‌​‍‌​‌‌‌​‌​
"As a result of that there will be some delays in the backlog results feeding through into the system." ‌​‌‌‌​‌‌‍‌​‌‌‌​‌​‍‌​‌‌‌​‌​
"All along everybody, including our colleagues, in Welsh Government policy officials, and through them to the ministers, they had been informed about this planned maintenance and the likely impact that it will have on the reporting, we have always caveated that those reports where we had missing or delayed results would be an underestimate." ‌​‌‌‌​‌‌‍‌​‌‌‌​‌​‍‌​‌‌‌​‌​
"The true rates of infection, as we know, is sadly going up in Wales." ‌​‌‌‌​‌‌‍‌​‌‌‌​‌​‍‌​‌‌‌​‌​
Speaking to BBC Radio Wales, First minister Mark Drakeford: "Just to be clear, on Friday last week it was announced that there was going to be a computer upgrade and that would mean some cases would not be being reported in the normal way." ‌​‌‌‌​‌‌‍‌​‌‌‌​‌​‍‌​‌‌‌​‌​
"There is no computer problem, this is planned and necessary upgrading nor have cases gone missing." ‌​‌‌‌​‌‌‍‌​‌‌‌​‌​‍‌​‌‌‌​‌​
"They were known about all the time, everybody who had a positive test was told about it." ‌​‌‌‌​‌‌‍‌​‌‌‌​‌​‍‌​‌‌‌​‌​
"As the computer system is upgraded we will be adding those tests into the data." ‌​‌‌‌​‌‌‍‌​‌‌‌​‌​‍‌​‌‌‌​‌​
Wales' health minister Vaughan Gething told BBC 5 Live: "There was a planned upgrade to our systems which otherwise might have been compromised and fallen over." ‌​‌‌‌​‌‌‍‌​‌‌‌​‌​‍‌​‌‌‌​‌​
"There's never a good time to have to do this but if we put it off further and further we'd have a bigger problem." ‌​‌‌‌​‌‌‍‌​‌‌‌​‌​‍‌​‌‌‌​‌​
"So from Sunday it was (IT System) was upgraded, we think that the cases will flow through from Sunday." ‌​‌‌‌​‌‌‍‌​‌‌‌​‌​‍‌​‌‌‌​‌​
"Public Health Wales have indicated (there were) 11,000 extra cases over that time." ‌​‌‌‌​‌‌‍‌​‌‌‌​‌​‍‌​‌‌‌​‌​
"What it essentially means is that the great majority of the lighthouse lab results haven't gone on to be reported in our public dashboard, those cases have gone to our contact tracing system." ‌​‌‌‌​‌‌‍‌​‌‌‌​‌​‍‌​‌‌‌​‌​
"We've been very clear that we expect the cases are still rising, even though the headline dashboard would appear to have shown the fall and we've been very clear that we think cases continue to rise in Wales." ‌​‌‌‌​‌‌‍‌​‌‌‌​‌​‍‌​‌‌‌​‌​
"We'll get a realistic picture of that when that is published later today." ‌​‌‌‌​‌‌‍‌​‌‌‌​‌​‍‌​‌‌‌​‌​
Despite the first minister saying there has been no error made and the 11,000 tests not included in the data was part of planned IT maintenance, shadow health minister – Andrew RT Davies – said: "This is another staggering data cock-up during the health minister's management of the Covid crisis." ‌​‌‌‌​‌‌‍‌​‌‌‌​‌​‍‌​‌‌‌​‌​
"To add to the 13,000 shielding letters sent in error and the data breach in September that saw 18,000-odd positive test results put on a public PHW server." ‌​‌‌‌​‌‌‍‌​‌‌‌​‌​‍‌​‌‌‌​‌​
 "PHW calls this latest mess 'significant under-reporting'; I call that a significant under-statement that belies the true scale of the problem." ‌​‌‌‌​‌‌‍‌​‌‌‌​‌​‍‌​‌‌‌​‌​
Mr Davies added that medical professionals had contacted him to voice their concerns – which they had raised with their managers – as to whether the planned maintenance should have been conducted when it was. They concerns were reportedly dismissed by their managers. ‌​‌‌‌​‌‌‍‌​‌‌‌​‌​‍‌​‌‌‌​‌​
Mr Davies continued: "Welsh Labour and their failing health minister have clearly lost control of the virus in Wales. ‌​‌‌‌​‌‌‍‌​‌‌‌​‌​‍‌​‌‌‌​‌​
This loss of control can only be compounded by today's news of yet another data mix up. ‌​‌‌‌​‌‌‍‌​‌‌‌​‌​‍‌​‌‌‌​‌​
 "And, bearing in mind the concerns highlighted by health professionals, an investigation into this fiasco should be launched." ‌​‌‌‌​‌‌‍‌​‌‌‌​‌​‍‌​‌‌‌​‌​
‌​‌‌‌​‌‌‍‌​‌‌‌​‌​‍‌​‌‌‌​‌​
Spotted something? Got a story? Send a Facebook Message | A direct message on Twitter | Email: News@Deeside.com
---
Latest News
---