Amber weather warning in place for Flintshire with heavy snowfall forecast on Sunday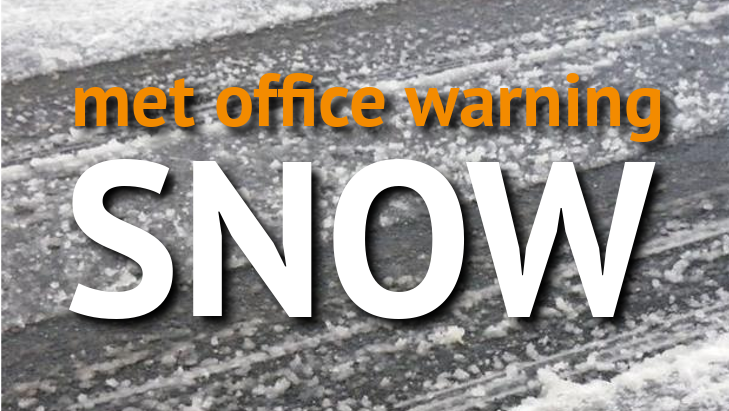 This article is old - Published: Saturday, Dec 9th, 2017
Forecasters have warned Flintshire could see significant amounts of snow on Sunday with "10 cm looks likely quite widely within this warning area, with 15-20 cm in places."
The Met Office have issued an Amber "Be Prepared" severe weather warning for Flintshire from 4am through to 6pm. ‌​‌‌‌​‌‌‍‌​‌‌‌​‌​‍‌​‌‌‌​‌​
Temperatures are due to be down to -2C overnight, with it climbing to zero during tomorrow. ‌​‌‌‌​‌‌‍‌​‌‌‌​‌​‍‌​‌‌‌​‌​
Read Our 'Guide To Met Office Weather Warnings' ‌​‌‌‌​‌‌‍‌​‌‌‌​‌​‍‌​‌‌‌​‌​
Widespread disruption is expected across parts of North Wales and Cheshire, some communities could be cut off forecasters warn. ‌​‌‌‌​‌‌‍‌​‌‌‌​‌​‍‌​‌‌‌​‌​
The Met Office has issued an AMBER warning for snow in Flintshire from 4am through to 6pm on Sunday. ‌​‌‌‌​‌‌‍‌​‌‌‌​‌​‍‌​‌‌‌​‌​

The Met Office Chief Forecaster's assessment
"A spell of snow is expected over a central swathe of the UK on Sunday. ‌​‌‌‌​‌‌‍‌​‌‌‌​‌​‍‌​‌‌‌​‌​
This snow starts to develop during the early hours of Sunday with the heaviest and most persistent snow then likely during Sunday morning. ‌​‌‌‌​‌‌‍‌​‌‌‌​‌​‍‌​‌‌‌​‌​
10 cm looks likely quite widely within this warning area, with 15-20 cm in places. ‌​‌‌‌​‌‌‍‌​‌‌‌​‌​‍‌​‌‌‌​‌​
This warning has been updated to extend it a little further eastwards and pull the northern limit southwards." ‌​‌‌‌​‌‌‍‌​‌‌‌​‌​‍‌​‌‌‌​‌​
For some parts it will #snow for most of the day! Will you be making a #snowman? ☃️ pic.twitter.com/4lnD00aGvp ‌​‌‌‌​‌‌‍‌​‌‌‌​‌​‍‌​‌‌‌​‌​

— Met Office (@metoffice) December 9, 2017 ‌​‌‌‌​‌‌‍‌​‌‌‌​‌​‍‌​‌‌‌​‌​
‌​‌‌‌​‌‌‍‌​‌‌‌​‌​‍‌​‌‌‌​‌​
Carolyn Thomas Flintshire Council cabinet member for Streetscene said earlier today deliveries of post have been hit in rural parts of Flintshire in a post on social media she said; ‌​‌‌‌​‌‌‍‌​‌‌‌​‌​‍‌​‌‌‌​‌​
"Been too treacherous for some post rounds in Flintshire. Posties have approx 600 drops on town rounds and 350+ on rural van rounds so they have to be able to get round fast and safe." ‌​‌‌‌​‌‌‍‌​‌‌‌​‌​‍‌​‌‌‌​‌​
St Johns Ambulance say they have activated their 'Extreme Weather Plan' "in response to a request from Welsh Ambulance" ‌​‌‌‌​‌‌‍‌​‌‌‌​‌​‍‌​‌‌‌​‌​
The @stjohnwales Extreme Weather Plan has been activated in response to a request from @WelshAmbulance! #snow #wales #ambulance #jointworking pic.twitter.com/lNdWDNxZZB ‌​‌‌‌​‌‌‍‌​‌‌‌​‌​‍‌​‌‌‌​‌​

— Mat Hill (@SJCW_MAT) December 9, 2017 ‌​‌‌‌​‌‌‍‌​‌‌‌​‌​‍‌​‌‌‌​‌​
‌​‌‌‌​‌‌‍‌​‌‌‌​‌​‍‌​‌‌‌​‌​
The main A55 dual carriageway from Denbighshire to Flintshire has been treacherous at times following snowfall and ice. ‌​‌‌‌​‌‌‍‌​‌‌‌​‌​‍‌​‌‌‌​‌​
North Wales Police are advising motorists to avoid travelling a spokesperson said "Due to the current forecast for tomorrow we are advising motorists not to travel unless absolutely necessary, this is to ensure your safety and allows us to deal with genuine emergencies." ‌​‌‌‌​‌‌‍‌​‌‌‌​‌​‍‌​‌‌‌​‌​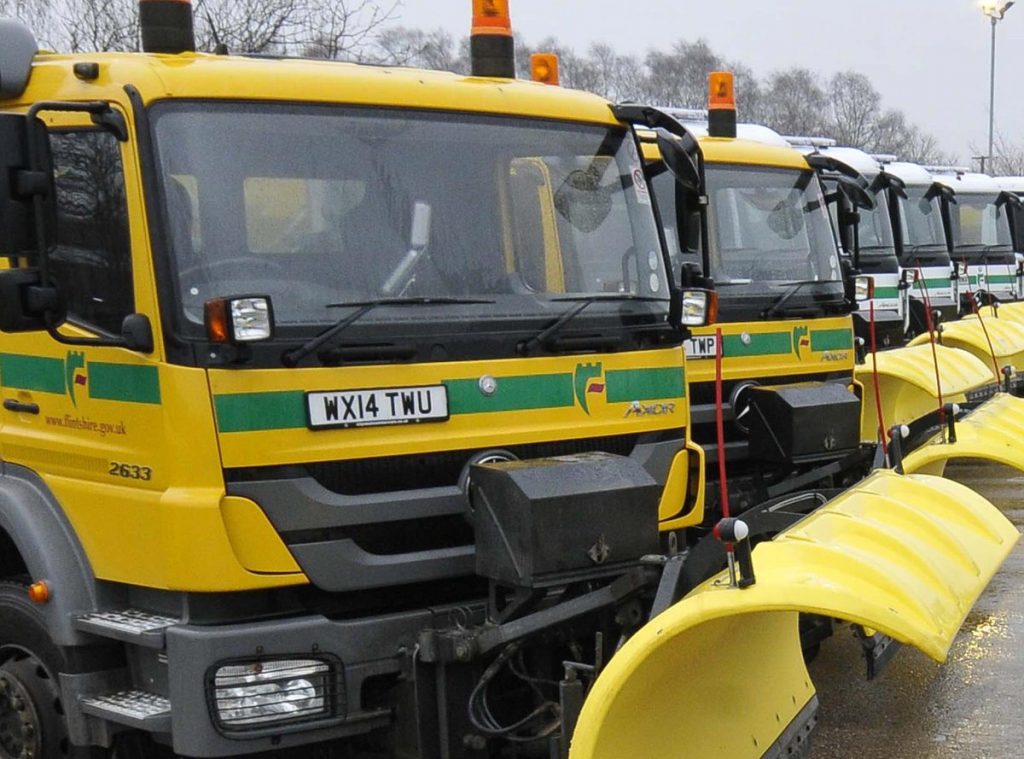 ‌​‌‌‌​‌‌‍‌​‌‌‌​‌​‍‌​‌‌‌​‌​
Flintshire County Council's fleet of 14 bulk gritters will be out this evening treating nearly 400 miles of road surface. ‌​‌‌‌​‌‌‍‌​‌‌‌​‌​‍‌​‌‌‌​‌​
Once snow falls the vehicles which are all fitted with snow scoops will clear 'priority 1' routes these will be pre treated ahead of forecasted snowfall. ‌​‌‌‌​‌‌‍‌​‌‌‌​‌​‍‌​‌‌‌​‌​
The council snow ploughs will be backed up by a team of 38 agricultural contractors who will help clear the highways. ‌​‌‌‌​‌‌‍‌​‌‌‌​‌​‍‌​‌‌‌​‌​
Following a fall of snow with significant accumulations clearance work will continue around the clock until all priority 1 roads are clear. ‌​‌‌‌​‌‌‍‌​‌‌‌​‌​‍‌​‌‌‌​‌​
When the priority 1 roads cleared and safe all available resources will be dedicated to priority 2 roads. ‌​‌‌‌​‌‌‍‌​‌‌‌​‌​‍‌​‌‌‌​‌​
Priority 3 routes will receive attention when resources are available and after all priority 1 and 2 roads have received appropriate attention. ‌​‌‌‌​‌‌‍‌​‌‌‌​‌​‍‌​‌‌‌​‌​
2200 tonnes of rock salt is currently stored at the council's Alltami depot, the council used 13,000 tonnes of salt during the last period of heavy snow in March and April 2013. ‌​‌‌‌​‌‌‍‌​‌‌‌​‌​‍‌​‌‌‌​‌​
Due to national shortages of rock salt in previous years and following advice from the Welsh Government an additional strategic salt stock of 7000 tonnes is to be stored under sheeting at the Greenfield Recycling Site at Greenfield. ‌​‌‌‌​‌‌‍‌​‌‌‌​‌​‍‌​‌‌‌​‌​
Map of gritting routes: click here ‌​‌‌‌​‌‌‍‌​‌‌‌​‌​‍‌​‌‌‌​‌​
Spotted something? Got a story? Send a Facebook Message | A direct message on Twitter | Email: News@Deeside.com
---
Latest News
---