One person a day arrested for drug dealing in Deeside new Police Inspector reveals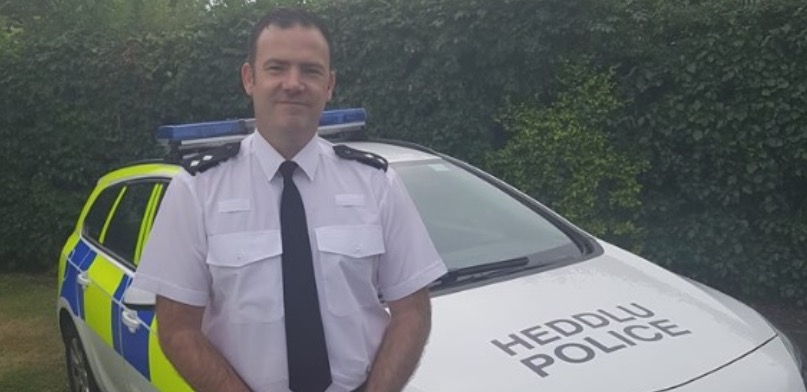 This article is old - Published: Wednesday, Aug 1st, 2018

North Flintshire's new District Police Inspector Gareth Cust has given an update on his first ten days in the job.  ‌​‌‌‌​‌‌‍‌​‌‌‌​‌​‍‌​‌‌‌​‌​
Inspector Cust took up his new role on July 16 taking over from Inspector Andy Griffiths. ‌​‌‌‌​‌‌‍‌​‌‌‌​‌​‍‌​‌‌‌​‌​
Mr Cust, who has served for 16 years in North Wales Police, said it's been a busy start to his new role with several "challenging" cases including an investigation into the murder of Andrew Hamilton in Bagillt. ‌​‌‌‌​‌‌‍‌​‌‌‌​‌​‍‌​‌‌‌​‌​
The Inspector said he is aware of police "visibility issues" in some North Flintshire communities and will be working in the coming months to "improve this issue." ‌​‌‌‌​‌‌‍‌​‌‌‌​‌​‍‌​‌‌‌​‌​
Mr Cust has also revealed one drug dealing related arrest a day has taken place in Deeside in the past week, he said: ‌​‌‌‌​‌‌‍‌​‌‌‌​‌​‍‌​‌‌‌​‌​
"The main questions people have asked is in relation to Drug Dealing and Drug use in the area, particularly in Deeside. ‌​‌‌‌​‌‌‍‌​‌‌‌​‌​‍‌​‌‌‌​‌​

I'd like to reassure you that I take the issue very seriously and Officers are undertake daily patrols to disrupt and catch the dealers." ‌​‌‌‌​‌‌‍‌​‌‌‌​‌​‍‌​‌‌‌​‌​

We are all aware of the national issue of the "County Lines" drug dealing issues. ‌​‌‌‌​‌‌‍‌​‌‌‌​‌​‍‌​‌‌‌​‌​

In the short time I have been here there have been some fantastic results and several large quantities of Class A drugs, most Crack Cocaine and Heroin have been recovered as well as quantities of cash. ‌​‌‌‌​‌‌‍‌​‌‌‌​‌​‍‌​‌‌‌​‌​

So far last week someone has been arrested every day in relation to Drug Dealing." ‌​‌‌‌​‌‌‍‌​‌‌‌​‌​‍‌​‌‌‌​‌​
Police have been criticised by residents in Connah's Quay for not appearing to take action over with drug dealing issues, some of which is being done openly on the streets. ‌​‌‌‌​‌‌‍‌​‌‌‌​‌​‍‌​‌‌‌​‌​
Inspector Cust said: ‌​‌‌‌​‌‌‍‌​‌‌‌​‌​‍‌​‌‌‌​‌​
"I appreciate that this is an ongoing issue and that there will be times when it looks like the Police are not taking action. ‌​‌‌‌​‌‌‍‌​‌‌‌​‌​‍‌​‌‌‌​‌​

I can assure you this is not the case, sometimes our investigations are complicated processes that do take time to resolve." ‌​‌‌‌​‌‌‍‌​‌‌‌​‌​‍‌​‌‌‌​‌​
Inspector Cust said he wants to hear your opinions on policing in the region and is inviting Deeside residents to send in questions on policing issues locally.  ‌​‌‌‌​‌‌‍‌​‌‌‌​‌​‍‌​‌‌‌​‌​
If you have a question you would like to ask the Inspector send it via the North Flintshire Policing team facebook page: facebook.com/NWPNorthFlintshire  a Q and A style 'post' with all the Inspector's replies will be put on Facebook in the next few weeks.
‌​‌‌‌​‌‌‍‌​‌‌‌​‌​‍‌​‌‌‌​‌​
He is also encouraging people to report any suspicious activity and drug dealing in the area by calling 101. ‌​‌‌‌​‌‌‍‌​‌‌‌​‌​‍‌​‌‌‌​‌​
You can report any suspicious activities 100% anonymously to Crimestoppers on 0800 555 111 or via an online form. ‌​‌‌‌​‌‌‍‌​‌‌‌​‌​‍‌​‌‌‌​‌​
County Lines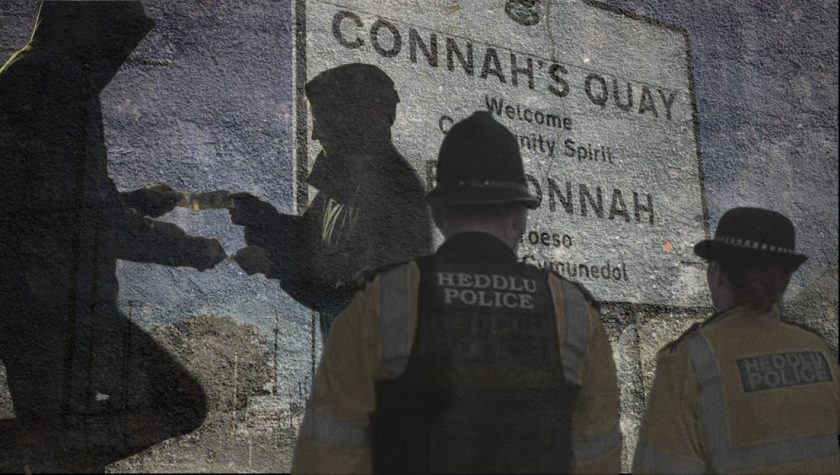 ‌​‌‌‌​‌‌‍‌​‌‌‌​‌​‍‌​‌‌‌​‌​
Crimestoppers has launched a campaign to highlight how criminals are inflicting pain and suffering on vulnerable people through criminal activity called county lines. ‌​‌‌‌​‌‌‍‌​‌‌‌​‌​‍‌​‌‌‌​‌​
County lines is when criminals from major cities such as Liverpool and Manchester expand their drug networks to other areas of the country. This activity has brought violence, exploitation and abuse to communities in Deeside. ‌​‌‌‌​‌‌‍‌​‌‌‌​‌​‍‌​‌‌‌​‌​
The crime is called county lines because a single telephone number is used to order drugs, operated from outside the area. ‌​‌‌‌​‌‌‍‌​‌‌‌​‌​‍‌​‌‌‌​‌​
County line networks are having a massive impact in area's across North Wales. ‌​‌‌‌​‌‌‍‌​‌‌‌​‌​‍‌​‌‌‌​‌​
Vulnerable children and adults are being recruited in our large cities to transport cash and drugs all over the country. ‌​‌‌‌​‌‌‍‌​‌‌‌​‌​‍‌​‌‌‌​‌​
This keeps the true criminals behind it detached from the act and less likely to be detected or caught. ‌​‌‌‌​‌‌‍‌​‌‌‌​‌​‍‌​‌‌‌​‌​
These gangs often set up a base in the local community for a short time, taking over the home of a vulnerable person (also known as 'cuckooing'). They then use adults and children to act as drug runners. ‌​‌‌‌​‌‌‍‌​‌‌‌​‌​‍‌​‌‌‌​‌​
Whilst significant arrests have been made, police need the help of the public to disrupt criminal networks and to stop the misery they cause their victims. ‌​‌‌‌​‌‌‍‌​‌‌‌​‌​‍‌​‌‌‌​‌​
Reporting suspicious activity will help to safeguard many vulnerable individuals who have been coerced into these networks. ‌​‌‌‌​‌‌‍‌​‌‌‌​‌​‍‌​‌‌‌​‌​
How to spot possible victims
There are several signs to look out for when someone has been lured into this activity, these include: ‌​‌‌‌​‌‌‍‌​‌‌‌​‌​‍‌​‌‌‌​‌​
Change in behaviour
Signs of assault and/or malnutrition
Access to numerous phones
Use of unusual terms e.g. going country
Associating with gangs
Unexplained bus or train tickets
School truancy or going missing
Unexplained gifts (clothes, trainers) and cash
If you have any information on criminal gangs from cities who have recently travelled or moved into an area, let Crimestoppers know. ‌​‌‌‌​‌‌‍‌​‌‌‌​‌​‍‌​‌‌‌​‌​
Report any suspicious activities 100% anonymously on 0800 555 111 or  via  online form. ‌​‌‌‌​‌‌‍‌​‌‌‌​‌​‍‌​‌‌‌​‌​
Spotted something? Got a story? Send a Facebook Message | A direct message on Twitter | Email: News@Deeside.com
---
Latest News
Children and young people in Wales face 'eye watering' wait for ADHD and Autism assessments, says commissioner
"This could be good news for Northop Hall," UK Government plans to relocate migrants away from hotels
---