Jack Sargeant – Welsh Labour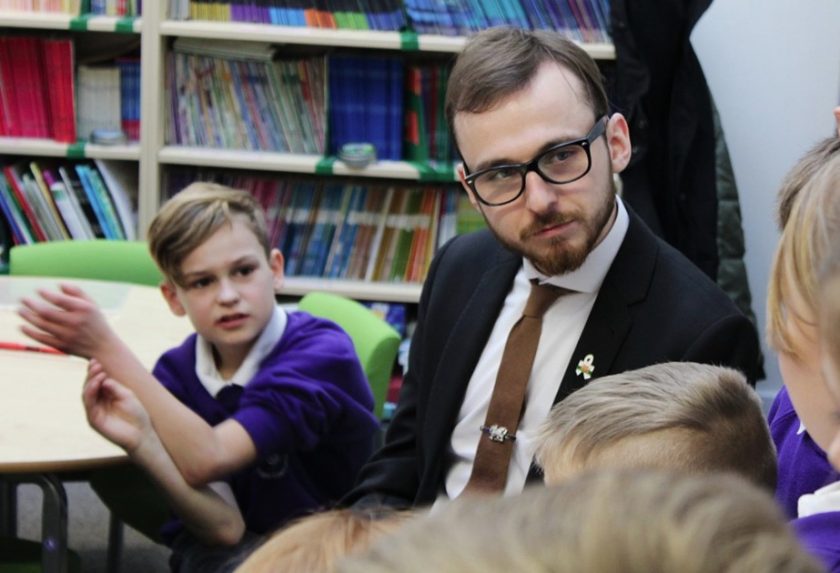 [vc_row][vc_column][vc_row_inner][vc_column_inner offset="vc_hidden-lg vc_hidden-md vc_hidden-sm"][vc_wp_custommenu nav_menu="3276″][/vc_column_inner][/vc_row_inner][vc_column_text]All candidates have been asked by Deeside.com a series of question they include; ‌​‌‌‌​‌‌‍‌​‌‌‌​‌​‍‌​‌‌‌​‌​
Q1 Are you able to tell us a little about who you are, any political history and about your political leanings?
Q2  What do you feel the top 3 local issues are which affect Alyn and Deeside community specifically and what is your policy on it?
Q3 What arguments can you put forward to ensure that there is a fairer funding formula for Local & Welsh government?
Q4 What relevant experience do you have for the job of Alyn and Deeside AM?
Q5 What is the biggest differentiator between yourself and your fellow candidates?
We are awaiting a response to the questions.
Press Release.
Jack Sargeant, Welsh Labour's candidate for the Alyn and Deeside by-election, has hit the ground running as he uses his first full week of campaigning to highlight his key priorities for the area. ‌​‌‌‌​‌‌‍‌​‌‌‌​‌​‍‌​‌‌‌​‌​
Jack, who was selected by local Party members on Wednesday night, will this week lay out his plans to ensure that game changing investment from the Welsh Government in local infrastructure results in more and better jobs and training opportunities for the people of Alyn and Deeside.
Jack Sargeant said: ‌​‌‌‌​‌‌‍‌​‌‌‌​‌​‍‌​‌‌‌​‌​
"I'll be a strong voice for Alyn and Deeside in the Welsh Assembly, working to secure the best deal for our community.
"As the Welsh Labour Government delivers significant investments in our infrastructure, I'll be working to secure jobs and training opportunities for the people of Alyn and Deeside. ‌​‌‌‌​‌‌‍‌​‌‌‌​‌​‍‌​‌‌‌​‌​
"Making more and better jobs a reality for our area is my top priority, and I'll bring together decision makers, investors and community voices to ensure that this happens". ‌​‌‌‌​‌‌‍‌​‌‌‌​‌​‍‌​‌‌‌​‌​
Ken Skates AM, Welsh Labour Cabinet Secretary for Economy and Transport, said: ‌​‌‌‌​‌‌‍‌​‌‌‌​‌​‍‌​‌‌‌​‌​
"Our Welsh Labour Government is delivering game changing investment in Alyn and Deeside, from the redevelopment of Shotton Station to the £250m for road improvements across the Deeside Corridor. ‌​‌‌‌​‌‌‍‌​‌‌‌​‌​‍‌​‌‌‌​‌​
"As a local candidate, rooted in his community, Jack is best placed to ensure that we maximise the opportunities that this investment provides for local people. He will always put Alyn and Deeside first". ‌​‌‌‌​‌‌‍‌​‌‌‌​‌​‍‌​‌‌‌​‌​
Tweets by Jack4AandD [/vc_column_text][/vc_column][/vc_row] ‌​‌‌‌​‌‌‍‌​‌‌‌​‌​‍‌​‌‌‌​‌​