Flintshire based Search and Rescue Team hold impromptu beacon lighting ceremony Moel Famau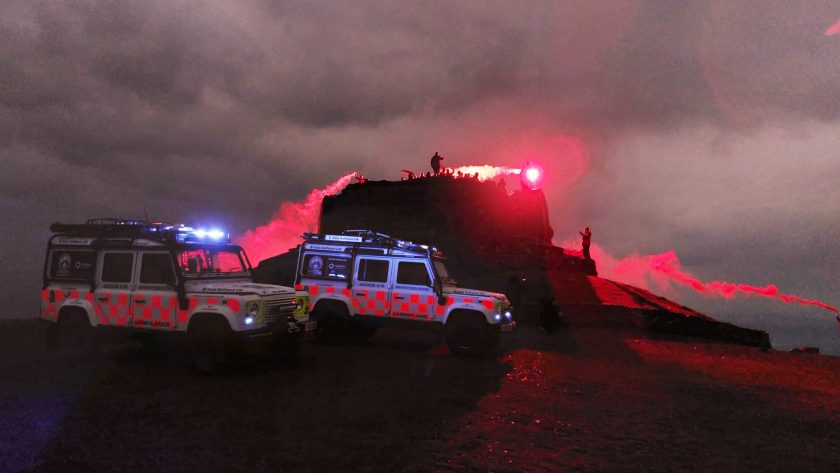 This article is old - Published: Friday, Jun 3rd, 2022
Members of NEWSAR – the Flintshire based North East Wales Search and Rescue Team – stepped with an impromptu beacon lighting ceremony on top of Moel Famau last night. ‌​‌‌‌​‌‌‍‌​‌‌‌​‌​‍‌​‌‌‌​‌​
Thousands of beacons were lit across the UK and Commonwealth as part of the official Queen's Platinum Jubilee programme. ‌​‌‌‌​‌‌‍‌​‌‌‌​‌​‍‌​‌‌‌​‌​
Five beacons were lit at 9.45pm along the Flintshire coast at Bagillt, Greenfield Dock, Flint Point, Flint (RNLI) and at Saltney, ‌​‌‌‌​‌‌‍‌​‌‌‌​‌​‍‌​‌‌‌​‌​
Beacons were also lit in Northop and Penyffordd joining over 2,022 lit by charities, communities and faith groups all over the UK. ‌​‌‌‌​‌‌‍‌​‌‌‌​‌​‍‌​‌‌‌​‌​
However, there was no beacon lighting ceremony planned at the aptly named Jubilee Tower at the summit of Moel Famau. ‌​‌‌‌​‌‌‍‌​‌‌‌​‌​‍‌​‌‌‌​‌​
The tower was used as an anchor beacon in 2012 to mark the Queen's Diamond Jubilee and has been used as a beacon site on many occasions in the past. ‌​‌‌‌​‌‌‍‌​‌‌‌​‌​‍‌​‌‌‌​‌​
NEWSAR was asked to attend Moel Famau by Denbighshire County Council as there was "concern" that a lot of people still might congregate on the hill, which is the highest point overlooking Flintshire. ‌​‌‌‌​‌‌‍‌​‌‌‌​‌​‍‌​‌‌‌​‌​
The team decided to let off around 20 out of date red flares – which could be seen for miles around – as their own tribute to the Queen, ‌​‌‌‌​‌‌‍‌​‌‌‌​‌​‍‌​‌‌‌​‌​
A stunning drone video shot by A Drone Business captures the moment the flares were set off at the Jubilee Tower. ‌​‌‌‌​‌‌‍‌​‌‌‌​‌​‍‌​‌‌‌​‌​
A NEWSAR spokesperson said: "We had our own "Jubilee Beacon" on Moel Famau last night" ‌​‌‌‌​‌‌‍‌​‌‌‌​‌​‍‌​‌‌‌​‌​
"Team members and Supporters set off our out of date flares at 9:45pm which briefly lit up the summit and could be seen from miles around." ‌​‌‌‌​‌‌‍‌​‌‌‌​‌​‍‌​‌‌‌​‌​
"We congratulate Her Majesty the Queen on her Platinum Jubilee!" ‌​‌‌‌​‌‌‍‌​‌‌‌​‌​‍‌​‌‌‌​‌​
"There wasn't an official Jubilee Beacon on Moel Famau, but there was a concern that a lot of people might congregate anyway as there has been one in the past." ‌​‌‌‌​‌‌‍‌​‌‌‌​‌​‍‌​‌‌‌​‌​
"We agreed to attend to support Denbighshire County Council in case there were any injuries." ‌​‌‌‌​‌‌‍‌​‌‌‌​‌​‍‌​‌‌‌​‌​
"We then worked out a plan to make our own beacon seeing as we were up there anyway!" ‌​‌‌‌​‌‌‍‌​‌‌‌​‌​‍‌​‌‌‌​‌​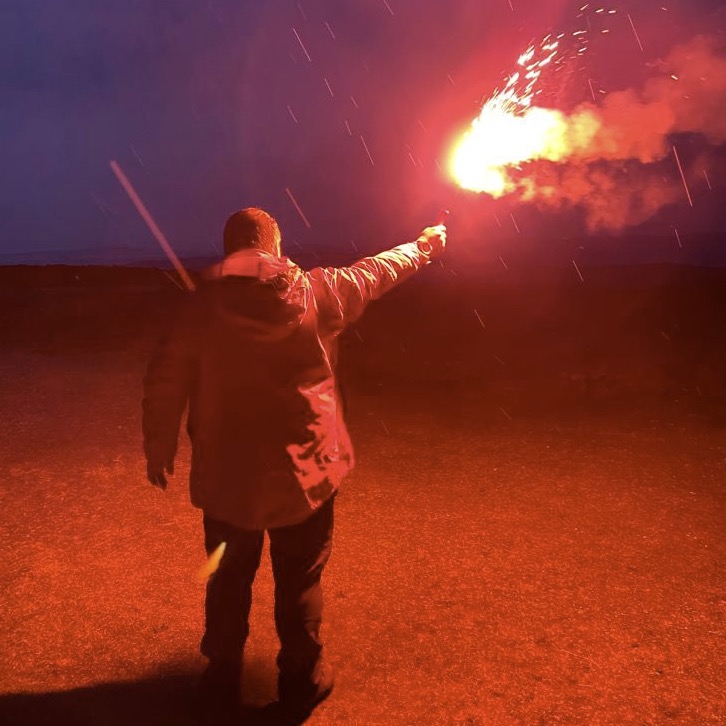 ‌​‌‌‌​‌‌‍‌​‌‌‌​‌​‍‌​‌‌‌​‌​
"As it turned out the night was wet and not too many people were there." ‌​‌‌‌​‌‌‍‌​‌‌‌​‌​‍‌​‌‌‌​‌​
"We had 20 or so flares to use so it was quite a show!" ‌​‌‌‌​‌‌‍‌​‌‌‌​‌​‍‌​‌‌‌​‌​
"Sorry we couldn't publicise it as the point was not to attract a crowd." ‌​‌‌‌​‌‌‍‌​‌‌‌​‌​‍‌​‌‌‌​‌​
"The setting off of distress flares needs to be carefully managed and we ensured other authorities were aware so we didn't cause any incidents." ‌​‌‌‌​‌‌‍‌​‌‌‌​‌​‍‌​‌‌‌​‌​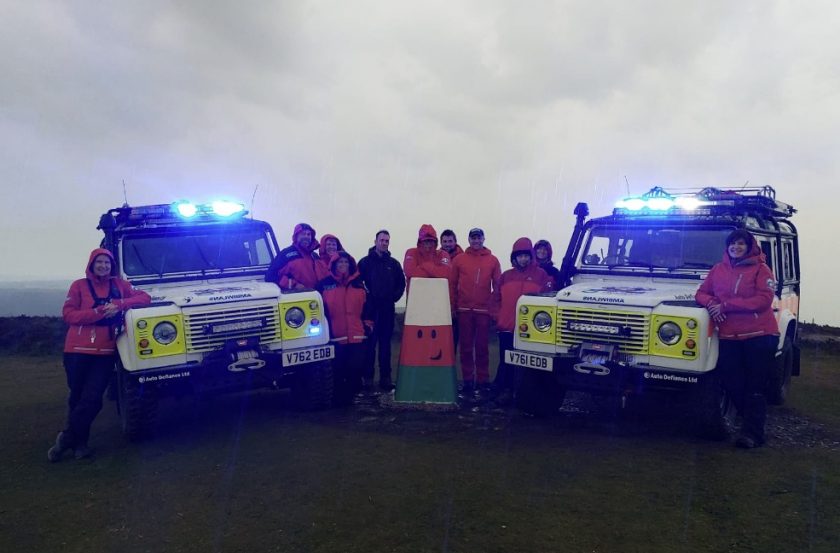 ‌​‌‌‌​‌‌‍‌​‌‌‌​‌​‍‌​‌‌‌​‌​
NEWSAR is raising funds to buy a new Incident Command Vehicle. ‌​‌‌‌​‌‌‍‌​‌‌‌​‌​‍‌​‌‌‌​‌​
The team urgently needs to replace thier current aging and unreliable vehicle. ‌​‌‌‌​‌‌‍‌​‌‌‌​‌​‍‌​‌‌‌​‌​
The aim is to raise £65,000 from public donations by June 2022 to pay for the purchase of the vehicle and to refit the interior with specialist equipment and power sources. ‌​‌‌‌​‌‌‍‌​‌‌‌​‌​‍‌​‌‌‌​‌​
"It is vital that we purchase this new vehicle, without it NEWSAR volunteers are unable to respond 24/7 to requests from the police to help search for vulnerable missing adults and children." A spokesperson for the team said. ‌​‌‌‌​‌‌‍‌​‌‌‌​‌​‍‌​‌‌‌​‌​
Click here to donate ‌​‌‌‌​‌‌‍‌​‌‌‌​‌​‍‌​‌‌‌​‌​
Thanks to A Drone Business for the use of the video footage, you can find out more about them here: A Drone Business ‌​‌‌‌​‌‌‍‌​‌‌‌​‌​‍‌​‌‌‌​‌​
Spotted something? Got a story? Send a Facebook Message | A direct message on Twitter | Email: News@Deeside.com
---
Latest News
Wales' health minister to hold fresh meetings with health unions in bid to stop "challenging" strike action
---