Cost of living crisis: One in six UK adults has only £20 or less left each month after paying for essential expenses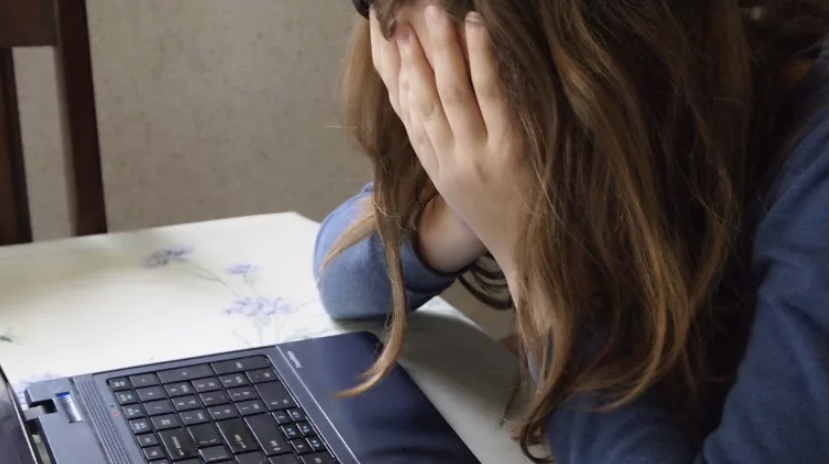 This article is old - Published: Monday, Mar 20th, 2023
New YouGov polling conducted for StepChange Debt Charity reveals that nearly one in six UK adults, equivalent to 7.5 million people, has only £20 or less left each month after paying for essential expenses due to the ongoing cost of living crisis. ‌​‌‌‌​‌‌‍‌​‌‌‌​‌​‍‌​‌‌‌​‌​
As Debt Awareness Week begins, the charity is urging the government to address this rapidly escalating debt crisis. ‌​‌‌‌​‌‌‍‌​‌‌‌​‌​‍‌​‌‌‌​‌​
The survey highlights that 15% of UK adults struggle to make ends meet, with 8% having no disposable income at all. ‌​‌‌‌​‌‌‍‌​‌‌‌​‌​‍‌​‌‌‌​‌​
StepChange's own client data supports these findings, showing that 33% of new clients are in a negative budget situation, where their expenses exceed their income even after debt advice and budget counselling. ‌​‌‌‌​‌‌‍‌​‌‌‌​‌​‍‌​‌‌‌​‌​
Housing payments for renters and mortgage holders are also set to rise due to nine consecutive interest rate hikes, with 50% of renters and 38% of mortgage holders anticipating an increase within the next 12 months. ‌​‌‌‌​‌‌‍‌​‌‌‌​‌​‍‌​‌‌‌​‌​
For 26% of those facing a rise, it's expected to result in problem debt. Among renters with increasing rent, 81% attribute the rise to their landlord. ‌​‌‌‌​‌‌‍‌​‌‌‌​‌​‍‌​‌‌‌​‌​
Despite the recent Spring Budget extending the Energy Price Guarantee (EPG) for three more months, the Energy Bill Support Scheme (EBSS) offering a £400 discount on energy bills will end on 31 March. ‌​‌‌‌​‌‌‍‌​‌‌‌​‌​‍‌​‌‌‌​‌​
Over a third (37%) of respondents will need to borrow to cope, rising to 67% among Universal Credit claimants and 56% among renters. ‌​‌‌‌​‌‌‍‌​‌‌‌​‌​‍‌​‌‌‌​‌​
StepChange emphasises that many people are unaware of debt advice services, with 16% not knowing they exist and 21% wrongly believing that contacting a debt advice organisation would negatively impact their credit score. ‌​‌‌‌​‌‌‍‌​‌‌‌​‌​‍‌​‌‌‌​‌​
The charity advocates for long-term reform to protect people from problem debt, including ending unaffordable deductions from benefits and introducing social tariffs on energy bills for low-income households. ‌​‌‌‌​‌‌‍‌​‌‌‌​‌​‍‌​‌‌‌​‌​
Richard Lane, Director of External Affairs at StepChange Debt Charity said: ‌​‌‌‌​‌‌‍‌​‌‌‌​‌​‍‌​‌‌‌​‌​
"We welcomed the government taking action in last week's Budget to extend the Energy Price Guarantee for a further three months, however, these figures make clear it's not just energy bills that are decimating household budgets." ‌​‌‌‌​‌‌‍‌​‌‌‌​‌​‍‌​‌‌‌​‌​
"Millions of renters and mortgage holders are worried that simply meeting their rising housing payments is going to drive them into unmanageable debt." ‌​‌‌‌​‌‌‍‌​‌‌‌​‌​‍‌​‌‌‌​‌​
"Inflation has skyrocketed and wages have not. More than a year on from the start of the cost of living crisis, financial resilience is clearly very low – too many people are left with little to nothing each month after covering their basic living costs." ‌​‌‌‌​‌‌‍‌​‌‌‌​‌​‍‌​‌‌‌​‌​
"Government must look at the whole picture and recognise the scale of this issue which is rapidly turning into a debt crisis." ‌​‌‌‌​‌‌‍‌​‌‌‌​‌​‍‌​‌‌‌​‌​
Those on low incomes are going to receive extended support with energy bills and childcare, however, they still face punitive deductions from benefits to repay debts." ‌​‌‌‌​‌‌‍‌​‌‌‌​‌​‍‌​‌‌‌​‌​
"Then there are those households who fall through the gaps, not eligible for government help, but still struggling to cover their living costs." ‌​‌‌‌​‌‌‍‌​‌‌‌​‌​‍‌​‌‌‌​‌​
"Many people will have built up substantial energy arrears over the past 12 months, which ought to be written off if they cannot afford to pay." ‌​‌‌‌​‌‌‍‌​‌‌‌​‌​‍‌​‌‌‌​‌​
"This week marks Debt Awareness Week, and as this crisis continues to burden household finances, it's vital that people know free and impartial debt advice exists, and aren't put off by any misunderstandings around what happens when you seek help with problem debt." ‌​‌‌‌​‌‌‍‌​‌‌‌​‌​‍‌​‌‌‌​‌​
‌​‌‌‌​‌‌‍‌​‌‌‌​‌​‍‌​‌‌‌​‌​
Spotted something? Got a story? Send a Facebook Message | A direct message on Twitter | Email: News@Deeside.com
---
Latest News
---