Airbus Perlan Mission II back in air to set world altitude record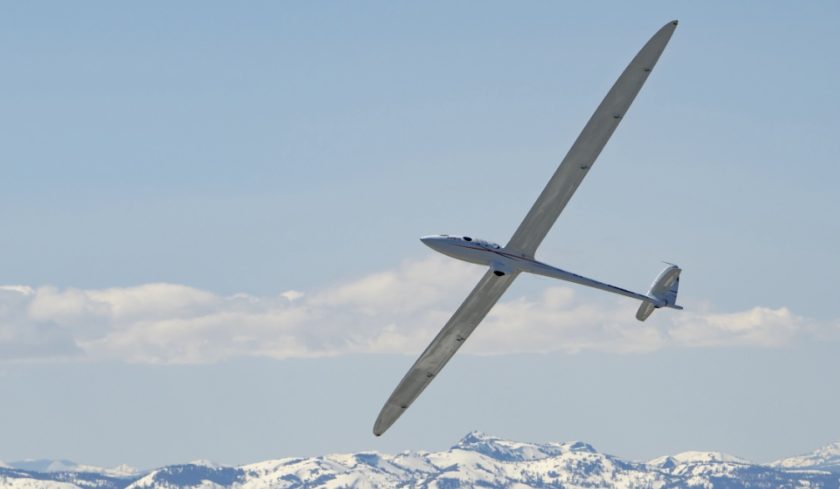 Airbus Perlan Mission II, the pioneering initiative to pilot an engineless aircraft to the edge of space, has successfully concluded its flight test campaign in the United States. ‌​‌‌‌​‌‌‍‌​‌‌‌​‌​‍‌​‌‌‌​‌​
The accomplishment paves the way for a new aviation world altitude record attempt for manned, level flight later this year. ‌​‌‌‌​‌‌‍‌​‌‌‌​‌​‍‌​‌‌‌​‌​
Ed Warnock, CEO of The Perlan Project, expressed excitement over the past decade's stratospheric exploration efforts, praising Airbus as a valuable partner in their pursuit of groundbreaking achievements. ‌​‌‌‌​‌‌‍‌​‌‌‌​‌​‍‌​‌‌‌​‌​
In 2018, the pressurised Perlan 2 glider set the subsonic world altitude record, reaching over 76,000 feet. ‌​‌‌‌​‌‌‍‌​‌‌‌​‌​‍‌​‌‌‌​‌​
The aircraft recently embarked on a journey to El Calafate, Argentina, where The Perlan Project's expert pilots and engineers will attempt to fly the experimental glider to its service ceiling of 90,000 feet above the Patagonian Andes. ‌​‌‌‌​‌‌‍‌​‌‌‌​‌​‍‌​‌‌‌​‌​
C. Jeffrey Knittel, Airbus Americas Chairman and CEO, emphasized the importance of the Perlan 2's zero-emission status, asserting that its potential as the highest-flying aircraft demonstrates that decarbonization in aviation need not hinder progress. ‌​‌‌‌​‌‌‍‌​‌‌‌​‌​‍‌​‌‌‌​‌​
Perlan 2, which produces no exhaust, is well-suited for high-altitude atmospheric research to refine climate-change models. ‌​‌‌‌​‌‌‍‌​‌‌‌​‌​‍‌​‌‌‌​‌​
The glider will also provide unique opportunities for aerodynamic studies relating to turbulence, extreme weather, and future space exploration by soaring to altitudes with air density similar to Mars' atmosphere. ‌​‌‌‌​‌‌‍‌​‌‌‌​‌​‍‌​‌‌‌​‌​
The Perlan Project's STEM partnership with Teachers in Space will also see the aircraft carrying student-designed experiments aloft. ‌​‌‌‌​‌‌‍‌​‌‌‌​‌​‍‌​‌‌‌​‌​
Airbus has sponsored The Perlan Project since 2014, supporting the construction of the Perlan 2 glider. ‌​‌‌‌​‌‌‍‌​‌‌‌​‌​‍‌​‌‌‌​‌​
The aircraft, described by Warnock as "a space capsule with wings," is equipped with sophisticated life support systems and instrumentation for pilot safety. ‌​‌‌‌​‌‌‍‌​‌‌‌​‌​‍‌​‌‌‌​‌​
Perlan 2 relies on rare air currents called "stratospheric mountain waves" to soar without an engine to record-breaking altitudes. ‌​‌‌‌​‌‌‍‌​‌‌‌​‌​‍‌​‌‌‌​‌​
The Airbus Perlan Mission II team, consisting of distinguished test pilots and climate scientists, will conduct its 2023 flying campaign from late July through mid-September when stratospheric mountain waves are most likely to occur in the Southern Hemisphere. ‌​‌‌‌​‌‌‍‌​‌‌‌​‌​‍‌​‌‌‌​‌​
The team had taken a hiatus during the COVID-19 pandemic after setting multiple records in previous years. ‌​‌‌‌​‌‌‍‌​‌‌‌​‌​‍‌​‌‌‌​‌​
Spotted something? Got a story? Send a Facebook Message | A direct message on Twitter | Email: News@Deeside.com
---
Latest News
---