NOTE: This content is old - Published: Thursday, Nov 16th, 2017.
A mother who lost her eight-year-old daughter to cancer has raised an incredible £50,000 towards the children's unit at Wrexham Maelor Hospital.
Lauren Brown was diagnosed with a rare type of bone cancer known as Ewings Sarcoma in November 2008.
The youngster won huge admiration and respect from everyone who knew her for the way she battled against the disease, but sadly lost her battle at Wrexham Maelor Hospital in February 2010.
Her parents Clare and Alistair later set up the Lauren Brown Fund in her memory to raise funds for the hospital and to date £50,000 has been raised.
Clare said the initial idea for the fund was created by Lauren herself and was set up to improve the facilities at the Children's Ward at Wrexham Maelor Hospital.
During her 15 month stay on the Children's Ward Lauren developed a strong bond with her nurses.
Clare said: "Lauren always had an affinity with Wrexham Maelor so it seemed the natural choice to fundraise for.
"She saw it as the hospital that made her feel better.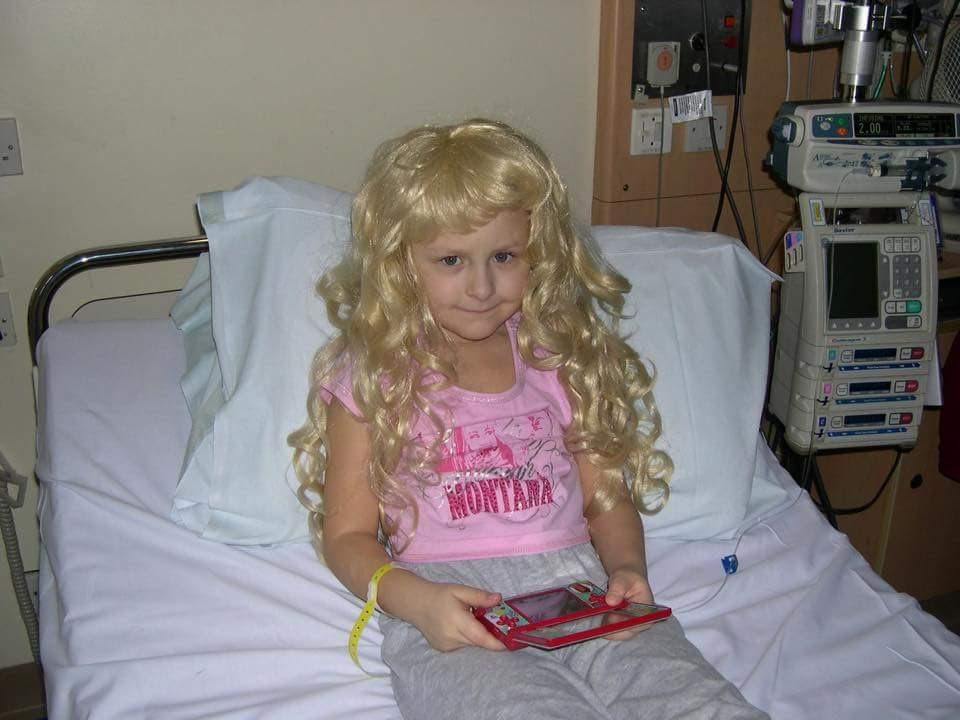 "She underwent chemotherapy at Alder Hey Hospital in Liverpool, had her shoulder blade removed at Gobawen, had radiotherapy at Clatterbridge while continuing her chemotherapy at Alder Hey. She always felt ill at the other hospitals but at Wrexham she always said it was the only one that made her feel better.
"The treatment she received on the Children's Ward went above and beyond giving medicine, we made friends here, Lauren had an affinity with the nurses, and she built up such a strong bond with the staff over the 15 months she was there.
"They couldn't make her better at the end, we knew that, but the care she received went above and beyond what was ever asked of anybody in their job description."
Clare has dedicated her time over the last seven years to hold charity events to raise funds towards the Children's Ward.
The donations have been used to fund a wide range of extras for the ward including the purchase of a large number of televisions, DVDs and a Gameboy to keep the children entertained.
In order to support parents when they stay with their child the fund has been able to purchase fold-up beds so that parents who have to spend a few nights on the ward are able to get some rest when their child sleeps and be better able to cope with a sick child. Equipment has also been purchased for babies and toddlers to help make their stay more manageable.
Our Chief Executive Gary Doherty recently met with Clare to thank her for her extraordinary fundraising.
Mr Doherty said: "I would like to say a massive thank you to Claire who has raised £50,000 towards Wrexham Maelor Children's Ward.
"This has been done not only through Clare, but with the support of her friends and a number of donations from people doing things that hopefully they have enjoyed which has raised a massive amount of money for the Children's Unit.
"We are extremely grateful to Clare for her donations which I am sure has benefitted many children who are cared for on Wrexham Maelor Hospital's children's ward."