Theatr Clwyd boss welcomes £53 million funding from Welsh Government but says it could be too late for some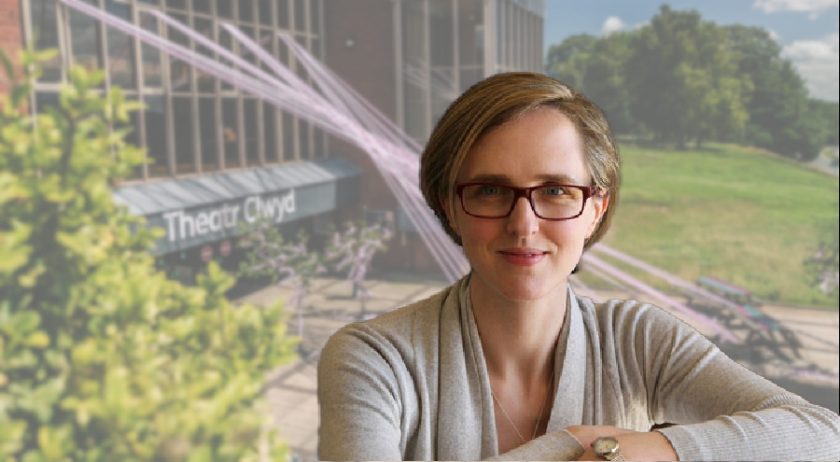 This article is old - Published: Thursday, Jul 30th, 2020
The Welsh Government has said it is to invest £53m helping the culture sector deal with the impact of the coronavirus pandemic. ‌​‌‌‌​‌‌‍‌​‌‌‌​‌​‍‌​‌‌‌​‌​
At the beginning of the month, the UK Government said it was giving Wales £59 million as a result of the £1.57 billion UK Government funding allocated to support arts, culture and heritage industries in England. ‌​‌‌‌​‌‌‍‌​‌‌‌​‌​‍‌​‌‌‌​‌​
£53m of that money will go into the Welsh Government 'Cultural Recovery Fund' which is aimed at protecting organisations, individuals and jobs in theatres, galleries, music venues, museums and heritage sites. ‌​‌‌‌​‌‌‍‌​‌‌‌​‌​‍‌​‌‌‌​‌​
There are calls for funding to be distributed 'urgently' within the sector but artistic director at Mold based Theatre Clwyd, Tamara Harvey has said it may be too late for some. ‌​‌‌‌​‌‌‍‌​‌‌‌​‌​‍‌​‌‌‌​‌​
She welcomed the cash injection but said, "speed is of the essence" to help the sector to survive. ‌​‌‌‌​‌‌‍‌​‌‌‌​‌​‍‌​‌‌‌​‌​
Tamara told BBC Radio Wales. "This is the government created world-leading legislation in 2015 with the Future Generations Act – they recognize amazingly and brilliantly that culture is at the heart of a healthy society. ‌​‌‌‌​‌‌‍‌​‌‌‌​‌​‍‌​‌‌‌​‌​
So what we need is for this government to stand by the law that they passed to enable us to build that healthy society." ‌​‌‌‌​‌‌‍‌​‌‌‌​‌​‍‌​‌‌‌​‌​
She said that "freelancers make up around 70% of our industry and are all absolutely at rock bottom right now, these are individuals who are creative and brilliant and incredibly resourceful and getting by because they believe passionately that the arts are vital. ‌​‌‌‌​‌‌‍‌​‌‌‌​‌​‍‌​‌‌‌​‌​
They are absolutely in desperate need so the money now needs to be spent on that, and got to them quickly." ‌​‌‌‌​‌‌‍‌​‌‌‌​‌​‍‌​‌‌‌​‌​
Theatr Clwyd has furloughed between 85-90% of its staff – around 100 people – during the pandemic and while no productions have been taking place the theatre has continued with outreach programmes during lockdown. ‌​‌‌‌​‌‌‍‌​‌‌‌​‌​‍‌​‌‌‌​‌​
The building has been used as a creative hub for vulnerable children on Flinthsire and children of NHS workers. ‌​‌‌‌​‌‌‍‌​‌‌‌​‌​‍‌​‌‌‌​‌​
Tamara said "we don't have any shows on our stages, and no one is coming up the hill to laugh and cry, one of the frustrations we have right now is that we are able to open. ‌​‌‌‌​‌‌‍‌​‌‌‌​‌​‍‌​‌‌‌​‌​
We have a full program of outdoor events ready to go but we don't have to go-ahead from the Welsh Government for that, unlike our colleagues across the border. ‌​‌‌‌​‌‌‍‌​‌‌‌​‌​‍‌​‌‌‌​‌​
We need clarity, we need speed, we need communication, and that isn't all about money." She said. ‌​‌‌‌​‌‌‍‌​‌‌‌​‌​‍‌​‌‌‌​‌​
As of the 4 July theatres in England have been allowed to reopen as part of the UK government's easing of lockdown measures. ‌​‌‌‌​‌‌‍‌​‌‌‌​‌​‍‌​‌‌‌​‌​
However, live performances, including drama, music or comedy, are still unable to take place in front of an indoor live audience. ‌​‌‌‌​‌‌‍‌​‌‌‌​‌​‍‌​‌‌‌​‌​
Plaid Cymru has also called for funds to be distributed to the arts sector as a matter of urgency ‌​‌‌‌​‌‌‍‌​‌‌‌​‌​‍‌​‌‌‌​‌​
Siân Gwenllian MS, Plaid Cymru Shadow Minister for Culture, said: "While I welcome today's news that £53 million has been promised to the Arts industry in Wales, I would question what has happened to the £6 million – within the space of a month, £59 million has been reduced to £53 million and not a penny has reached the sector. ‌​‌‌‌​‌‌‍‌​‌‌‌​‌​‍‌​‌‌‌​‌​
"The Welsh Government must now work to distribute this money as soon as possible and for that, they need to be clear on how the sector can apply for these funds, and the exact timetable. Time is ticking." ‌​‌‌‌​‌‌‍‌​‌‌‌​‌​‍‌​‌‌‌​‌​
Deputy Minister for Culture, Sport and Tourism Lord Elis-Thomas said: "We've listened and worked with our partners across the cultural and creative sectors to put this second package of support together. I'd like to put on record our thanks for working constructively with us to deliver this support. ‌​‌‌‌​‌‌‍‌​‌‌‌​‌​‍‌​‌‌‌​‌​
We recognise the massive and unprecedented challenges the pandemic is having on the very fabric of Welsh life and we applaud the resilience and creativity on show. ‌​‌‌‌​‌‌‍‌​‌‌‌​‌​‍‌​‌‌‌​‌​
This package will help support many in the sectors in responding to the pressures and challenges coronavirus has placed on them, it also presents a unique opportunity to deliver a step change – we will develop a cultural contract so that the sector can re-emerge stronger." ‌​‌‌‌​‌‌‍‌​‌‌‌​‌​‍‌​‌‌‌​‌​
This would ensure successful applicants commit to ensuring public investment is deployed with a positive, targeted social purpose, which is only right." ‌​‌‌‌​‌‌‍‌​‌‌‌​‌​‍‌​‌‌‌​‌​
Welsh Conservative Shadow Minister for Culture, David Melding MS, said: "Although funding has been announced the Welsh Government is light on detail. The sector urgently needs to know how and when it can get access to this much needed funding." ‌​‌‌‌​‌‌‍‌​‌‌‌​‌​‍‌​‌‌‌​‌​
Spotted something? Got a story? Send a Facebook Message | A direct message on Twitter | Email: News@Deeside.com
---
Latest News
Flintshire poised to become world leader in Net Zero cement production with £400m Carbon Capture Project
---