Tips and tricks for house-hunting in Thailand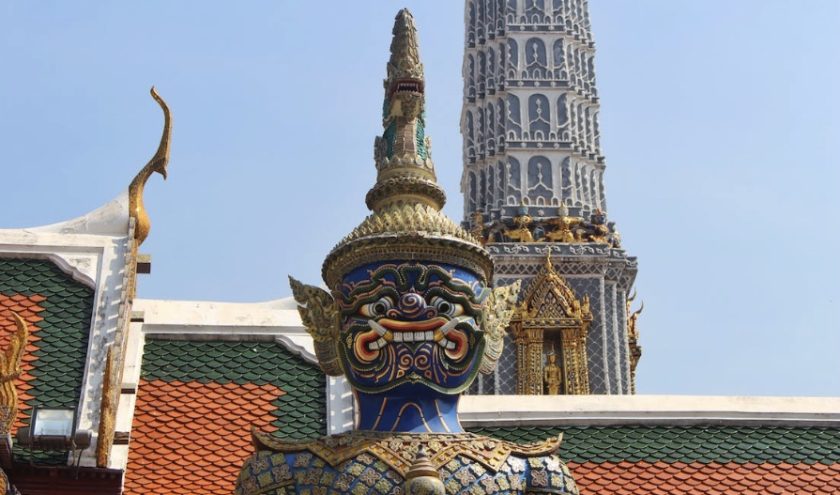 House hunting can bring about a roller-coaster of feelings and thoughts. As if house hunting is not enough, you are now wondering how to go about it in a foreign country where you may not speak the predominant language. ‌​‌‌‌​‌‌‍‌​‌‌‌​‌​‍‌​‌‌‌​‌​
You may be completely freaked out, and that is perfectly understandable. However, by the end of this post, you can buy two-bedroom flats in Thailand, like a walk in the park. ‌​‌‌‌​‌‌‍‌​‌‌‌​‌​‍‌​‌‌‌​‌​
Check out the following tips and tricks for your house-hunting journey in Thailand. ‌​‌‌‌​‌‌‍‌​‌‌‌​‌​‍‌​‌‌‌​‌​
Making housing hunting easier and more accessible for you ‌​‌‌‌​‌‌‍‌​‌‌‌​‌​‍‌​‌‌‌​‌​
Lately, street trends have compared self-search for properties to the use of realtor agents and websites. The result is quite balanced, as there was favoritism towards both sides of the coin. ‌​‌‌‌​‌‌‍‌​‌‌‌​‌​‍‌​‌‌‌​‌​
Many argue that online tools may not be the best in some minor areas in Thailand, which are hardly ever publicized, while others say that realtors and aggregator websites save time, search time, and a much stress. ‌​‌‌‌​‌‌‍‌​‌‌‌​‌​‍‌​‌‌‌​‌​
What should you do? Whichever works for you. Here are your options: ‌​‌‌‌​‌‌‍‌​‌‌‌​‌​‍‌​‌‌‌​‌​
Search online and find available properties according to your preferences. You can click, check, compare, and read more on the official website

Thailand-Real.Estate

. On this note, you can preview properties, see the images, eliminate the ones you aren't sure about, and focus on the ones that please you. So when you touch the ground, inspect and seal the deal. Easy Peasy, right?

Wait till you land, lodge in a hotel for a few nights, and then search your town. You should speak to people you meet at the restaurant, around the hotel, the servers or cleaners, and form relationships with the locals as much as possible because these people often have friends or know someone giving out properties, they can link you up, and your search will continue from there. If you are introverted, this may be quite a tussle for you, and you may feel uneasy if you do not speak Thai, but the Thais are friendly, and many speak English, so it shouldn't be much trouble.
Best time to hunt for apartments in Thailand ‌​‌‌‌​‌‌‍‌​‌‌‌​‌​‍‌​‌‌‌​‌​
This is hardly spoken about, but in reality, there is some time of the year you should refrain from doing property searches. ‌​‌‌‌​‌‌‍‌​‌‌‌​‌​‍‌​‌‌‌​‌​
These are termed the hot and cold periods in the Thailand property market. In the cold period, you can quickly get tons of property at fair prices because demand for units is usually low. ‌​‌‌‌​‌‌‍‌​‌‌‌​‌​‍‌​‌‌‌​‌​
If you choose to enter the town before initiating a contract, beware of this factor; otherwise, you may have it more complicated than expected. Periods between December – January are often hot in the Thailand property market. ‌​‌‌‌​‌‌‍‌​‌‌‌​‌​‍‌​‌‌‌​‌​
In this hot period, many people are renewing their leases or looking for new homes, and it is also a high tourism people making the market choked up. It would be best to sort your needs before these periods, or you may get to pay more. ‌​‌‌‌​‌‌‍‌​‌‌‌​‌​‍‌​‌‌‌​‌​
Factors to watch out for when house hunting in Thailand ‌​‌‌‌​‌‌‍‌​‌‌‌​‌​‍‌​‌‌‌​‌​
Whether you hunt online or do so physically, seeing the place before you move in is advisable. ‌​‌‌‌​‌‌‍‌​‌‌‌​‌​‍‌​‌‌‌​‌​
When visiting, there are certain factors to consider for maximum comfort in your new home. ‌​‌‌‌​‌‌‍‌​‌‌‌​‌​‍‌​‌‌‌​‌​
For example, you should watch out for Clubs and Night Bars – Having these within a walkable distance may be good for nightlife lovers, but you should not care about the noise. ‌​‌‌‌​‌‌‍‌​‌‌‌​‌​‍‌​‌‌‌​‌​
Clubs and bars tend to party at night, and if they do karaoke, you may have to sing Celine Dion's songs alongside the passionate singer, whoever that might be. ‌​‌‌‌​‌‌‍‌​‌‌‌​‌​‍‌​‌‌‌​‌​
These clubs often operate late at night, around 10 pm to 2 am. Try to visit your chosen area at night and ensure your property is not too close to a bar; if you fancy a good night's sleep, you will be happy you checked. ‌​‌‌‌​‌‌‍‌​‌‌‌​‌​‍‌​‌‌‌​‌​
To sum up ‌​‌‌‌​‌‌‍‌​‌‌‌​‌​‍‌​‌‌‌​‌​
Lastly, you should consider the views on your property, and for this, there are two things to check, if it is unobstructed and if there is a construction site nearby. A construction site will create noise and dust in the area, and the building may block your otherwise perfect view. ‌​‌‌‌​‌‌‍‌​‌‌‌​‌​‍‌​‌‌‌​‌​
‌​‌‌‌​‌‌‍‌​‌‌‌​‌​‍‌​‌‌‌​‌​
Spotted something? Got a story? Send a Facebook Message | A direct message on Twitter | Email: News@Deeside.com
---
Latest News
---