The incontinence taboo: New research exposes hidden suffering among men in Wales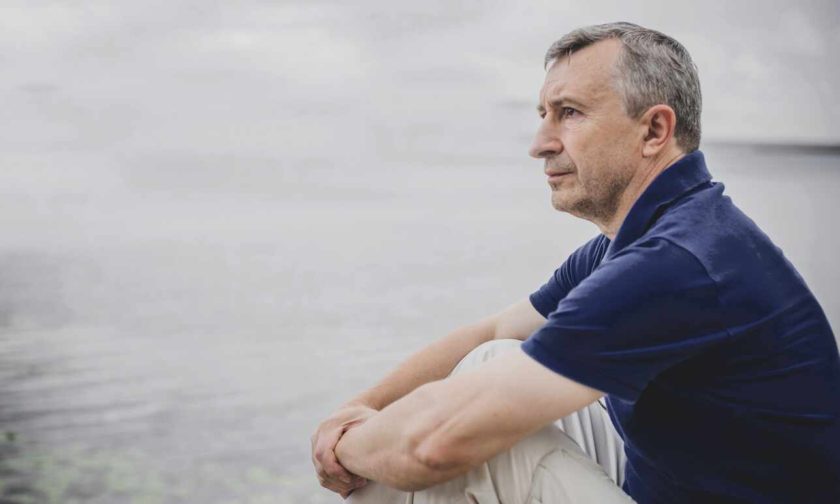 New research has revealed that more than half of men in Wales have experienced symptoms associated with urinary incontinence. ‌​‌‌‌​‌‌‍‌​‌‌‌​‌​‍‌​‌‌‌​‌​
The report, co-authored by Prostate Cancer UK and phs Group, is titled 'Binning the taboo: disposing with dignity', and has exposed the truth about the widespread prevalence of male urinary incontinence and the taboo causing silent suffering in men. ‌​‌‌‌​‌‌‍‌​‌‌‌​‌​‍‌​‌‌‌​‌​
The survey involved a combined UK-wide audience of 4,750 people, including 2,000 general consumers, 2,000 men, 500 men living with urinary incontinence, and 250 partners of men living with incontinence. ‌​‌‌‌​‌‌‍‌​‌‌‌​‌​‍‌​‌‌‌​‌​
The data also revealed that the new figures vastly exceed previous estimates about the prevalence of urinary incontinence, which is an under-researched problem. ‌​‌‌‌​‌‌‍‌​‌‌‌​‌​‍‌​‌‌‌​‌​
Previous studies estimated that one in 25 men over 40 will experience urinary incontinence in the UK every year, but the new comprehensive study shows that the true extent of the condition impacts hundreds of thousands of lives, with 15% of men in Wales experiencing symptoms as early as 18-25 years of age. ‌​‌‌‌​‌‌‍‌​‌‌‌​‌​‍‌​‌‌‌​‌​
However, the awareness of prevalent men's health issues is dangerously at odds with the reality, with almost two-thirds of people in Wales not thinking that men commonly experience urinary incontinence, and only a third of people knowing that prostate cancer treatment can cause urinary incontinence in men. ‌​‌‌‌​‌‌‍‌​‌‌‌​‌​‍‌​‌‌‌​‌​
The report found that one in eight men will get prostate cancer, rising to one in four for Black men, and the side effect of treatment for the disease means that more than 475,000 men living with or after prostate cancer in the UK experience urinary incontinence. ‌​‌‌‌​‌‌‍‌​‌‌‌​‌​‍‌​‌‌‌​‌​
The report reveals that men in Wales are resorting to desperate strategies to overcome the near certainty that they will be unable to find somewhere appropriate to throw away used products after leaving home. ‌​‌‌‌​‌‌‍‌​‌‌‌​‌​‍‌​‌‌‌​‌​
These include taking a bag out with them that they can empty when back home (34%), asking their partner to keep them in their handbag (42%), or wearing the pads longer than advised (29%), which can cause further health risks. Almost a fifth (19%) acknowledged that they have resorted to flushing them in the toilet. ‌​‌‌‌​‌‌‍‌​‌‌‌​‌​‍‌​‌‌‌​‌​
To tackle the taboo surrounding male incontinence, Prostate Cancer UK, the largest men's health charity in the UK, and the country's leading hygiene services provider, phs Group, have launched the campaign 'Dispose with Dignity'. ‌​‌‌‌​‌‌‍‌​‌‌‌​‌​‍‌​‌‌‌​‌​
The campaign will ensure that men have proper access to essential facilities and products that will improve their quality of life, including changing HSE guidance to make it mandatory for at least one male incontinence bin to be present in public washrooms. ‌​‌‌‌​‌‌‍‌​‌‌‌​‌​‍‌​‌‌‌​‌​
Nick Ridgman, head of health information and clinical support at Prostate Cancer UK, said that incontinence is a frequent side effect of treatment for the most common cancer in men, and the campaign will tackle that taboo, ensuring political decision-makers hear the voices of men across the country who want change. ‌​‌‌‌​‌‌‍‌​‌‌‌​‌​‍‌​‌‌‌​‌​
Prostate Cancer UK is also working in collaboration with the APPG for Bladder and Bowel Continence Care to support their 'Boys Need Bins' national initiative, calling for a dedicated incontinence bin in male toilets to give men the dignity of easy, hygienic, and discreet disposal of incontinence pants and pads, stoma bags, wipes, and other personal care products. ‌​‌‌‌​‌‌‍‌​‌‌‌​‌​‍‌​‌‌‌​‌​
‌​‌‌‌​‌‌‍‌​‌‌‌​‌​‍‌​‌‌‌​‌​
Spotted something? Got a story? Send a Facebook Message | A direct message on Twitter | Email: News@Deeside.com
---
Latest News
---