TfW slammed for 'insulting' commuters with bus replacements for Borderlands Line passengers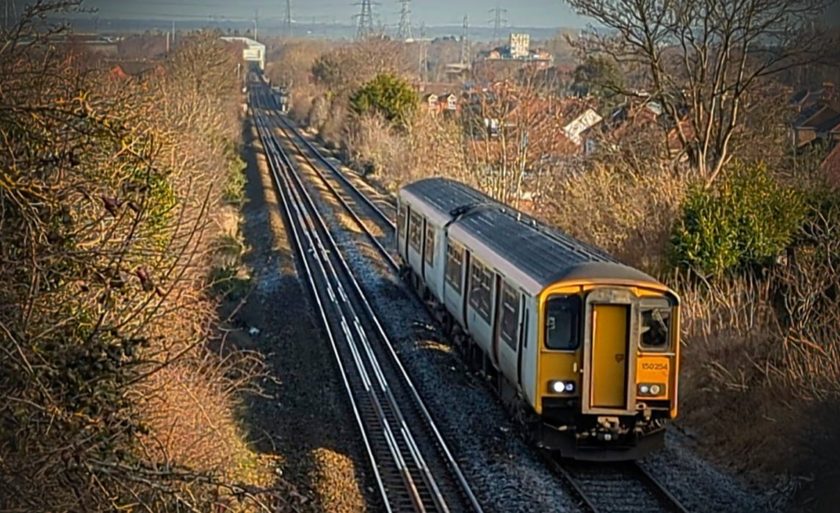 This article is old - Published: Wednesday, Mar 15th, 2023
Rail passengers in Flintshire are having to endure an inconvenient and slow bus replacement service that takes twice as long as trains. ‌​‌‌‌​‌‌‍‌​‌‌‌​‌​‍‌​‌‌‌​‌​
Trains which run on the Borderlands Line have been withdrawn and sent to service other lines outside of the region. ‌​‌‌‌​‌‌‍‌​‌‌‌​‌​‍‌​‌‌‌​‌​
According to Wales' Shadow Transport Minister, the decision is an "insult" to the line's users. ‌​‌‌‌​‌‌‍‌​‌‌‌​‌​‍‌​‌‌‌​‌​
Many of Transport for Wales' Class 175 trains have been taken out of service across the Wales and Borders network following a spate of fires that plagued the trains. ‌​‌‌‌​‌‌‍‌​‌‌‌​‌​‍‌​‌‌‌​‌​
There have been three fires involving Class 175 trains in recent weeks. ‌​‌‌‌​‌‌‍‌​‌‌‌​‌​‍‌​‌‌‌​‌​
Firefighters were called to Wilmslow Station on March 1 after smoke was seen coming from below a carriage of a train on the platform. ‌​‌‌‌​‌‌‍‌​‌‌‌​‌​‍‌​‌‌‌​‌​
On February 22, fire crews were also called out to Wilmslow station to reports of a fire on a Class 175 unit, which was extinguished using hose reel jets. ‌​‌‌‌​‌‌‍‌​‌‌‌​‌​‍‌​‌‌‌​‌​
Additionally, on February 8th, a Class 175 travelling from Holyhead to Cardiff caught fire near Wrexham, prompting a large emergency service response and causing traffic chaos due to the nearby A483 being closed. ‌​‌‌‌​‌‌‍‌​‌‌‌​‌​‍‌​‌‌‌​‌​
These fires are understood to have started in axle boxes due to oil build-up and leaves overheating caused by a failure to carry out regular cleaning and maintenance. ‌​‌‌‌​‌‌‍‌​‌‌‌​‌​‍‌​‌‌‌​‌​
Despite repairs being scheduled to take place by last Friday, the trains are yet to re-enter service – impacting passengers across Wales. ‌​‌‌‌​‌‌‍‌​‌‌‌​‌​‍‌​‌‌‌​‌​
The Class 175 trains do not run on the Wrexham to Bidston line, which is serviced by Class 150 diesel units built in the 1980s. ‌​‌‌‌​‌‌‍‌​‌‌‌​‌​‍‌​‌‌‌​‌​
These Class 150s are now servicing the routes covered by the 175s. ‌​‌‌‌​‌‌‍‌​‌‌‌​‌​‍‌​‌‌‌​‌​
Passengers travelling on the Wrexham-Bidston line have been left stranded due to a lack of rolling stock, with a rail replacement bus service in operation. ‌​‌‌‌​‌‌‍‌​‌‌‌​‌​‍‌​‌‌‌​‌​
Jan Chaudhry-Van der Velde, Chief Operations Officer at TfW, said: "The safety of our customers and colleagues remains our priority and it is important that all the necessary checks and repairs have been completed on each of our Class 175 trains before being allowed back into service." ‌​‌‌‌​‌‌‍‌​‌‌‌​‌​‍‌​‌‌‌​‌​
"The Class 175s are maintained on our behalf by CAF at their depot in Chester, and while we have this shortage of rolling stock, we are moving trains around the network to try and minimize the impact on the busiest routes." ‌​‌‌‌​‌‌‍‌​‌‌‌​‌​‍‌​‌‌‌​‌​
"We're very sorry for any disruption to customers' journeys while we work to carry out the repairs as quickly as possible." ‌​‌‌‌​‌‌‍‌​‌‌‌​‌​‍‌​‌‌‌​‌​
Welsh Conservative Shadow Transport Minister, Natasha Ashgar MS, said: ‌​‌‌‌​‌‌‍‌​‌‌‌​‌​‍‌​‌‌‌​‌​
"Transport for Wales' bus replacement of all services on the Conwy Valley route, as well as the Wrexham to Bidston Borderlands route, is insulting to users of the lines in North Wales who depend on these services to make their regular commutes." ‌​‌‌‌​‌‌‍‌​‌‌‌​‌​‍‌​‌‌‌​‌​
"The entire cancellation of rail services on some North Wales branch lines, in order to continue services via the South Wales routes, is unacceptable." ‌​‌‌‌​‌‌‍‌​‌‌‌​‌​‍‌​‌‌‌​‌​
"Communities are now without a rail service due to the Labour-owned Transport for Wales' negligence." ‌​‌‌‌​‌‌‍‌​‌‌‌​‌​‍‌​‌‌‌​‌​
"Trains designed for short distances, such as North Wales Branch lines, are now running ultra-long-distance services such as Cardiff to Holyhead and Manchester to Tenby – for which they are entirely unsuitable." ‌​‌‌‌​‌‌‍‌​‌‌‌​‌​‍‌​‌‌‌​‌​
"The repair of the Class 175s must become TfW's utmost priority." ‌​‌‌‌​‌‌‍‌​‌‌‌​‌​‍‌​‌‌‌​‌​
"There can be no more delays to repairs, and rail services on rural lines in North Wales must be urgently restored." ‌​‌‌‌​‌‌‍‌​‌‌‌​‌​‍‌​‌‌‌​‌​
"Labour-run TfW's neglect of routine cleaning and repairs caused the Class 175s withdrawal; such carelessness must never happen again, and lessons must be learned so commuters in Wales are not disadvantaged at the hands of their own Government." ‌​‌‌‌​‌‌‍‌​‌‌‌​‌​‍‌​‌‌‌​‌​
Spotted something? Got a story? Send a Facebook Message | A direct message on Twitter | Email: News@Deeside.com
---
Latest News
---