Romance scammers con North Wales lonely hearts out of £1m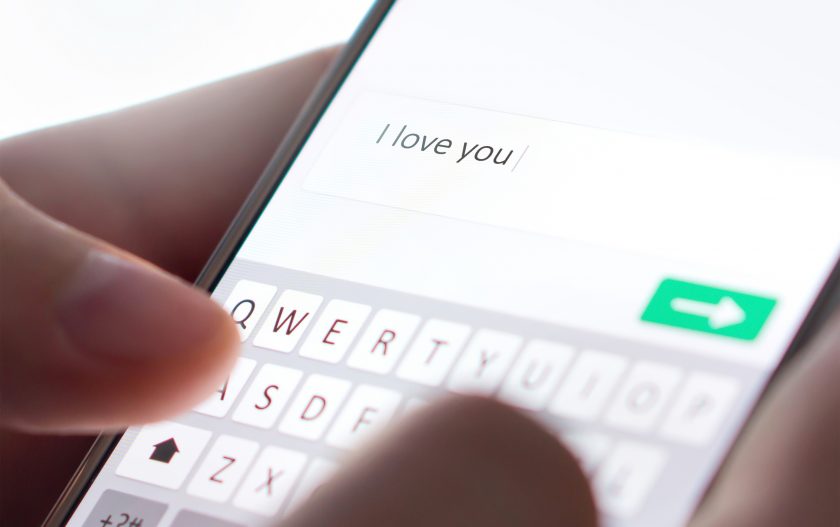 This article is old - Published: Friday, Feb 12th, 2021
Heartless romance scammers conned lonely women and men in North Wales out of more than £1 million in a nine month period, it's been revealed. ‌​‌‌‌​‌‌‍‌​‌‌‌​‌​‍‌​‌‌‌​‌​
According to North Wales Police and Crime Commissioner Arfon Jones, nearly 40  victims were duped out of an average of £30,000 each by the cruel fraudsters. ‌​‌‌‌​‌‌‍‌​‌‌‌​‌​‍‌​‌‌‌​‌​
The shock figures were revealed by Mr Jones in a Valentine's Day warning for people to be on their guard against the callous con merchants. ‌​‌‌‌​‌‌‍‌​‌‌‌​‌​‍‌​‌‌‌​‌​
One case in North Wales involved a 60 year-old-woman who was tricked into sending £59,000 to a callous heartbreaker over a period of three and a half years. ‌​‌‌‌​‌‌‍‌​‌‌‌​‌​‍‌​‌‌‌​‌​
She met the suspect on a dating website and the alarm was first raised by her bank due to the unusual activity on her account. ‌​‌‌‌​‌‌‍‌​‌‌‌​‌​‍‌​‌‌‌​‌​
The woman was said to be "distraught" when she discovered she'd been scammed. ‌​‌‌‌​‌‌‍‌​‌‌‌​‌​‍‌​‌‌‌​‌​
Tackling fraud is a key priority in Mr Jones' Police and Crime Plan, the blueprint for policing North Wales. ‌​‌‌‌​‌‌‍‌​‌‌‌​‌​‍‌​‌‌‌​‌​
As well as setting up an Economic Crime Unit to crack down on fraudsters, the police and crime commissioner has provided funding to pay for a dedicated officer to support fraud victims,  based at the Victim Help Centre in St Asaph which serves the whole of North Wales. ‌​‌‌‌​‌‌‍‌​‌‌‌​‌​‍‌​‌‌‌​‌​
The centre brings together the support services of North Wales Police, the Witness Care Unit of the Crown Prosecution Service (CPS) and the former Victim Support organisation. ‌​‌‌‌​‌‌‍‌​‌‌‌​‌​‍‌​‌‌‌​‌​
Each victim receives a response specifically tailored to their situation and the centre She had previously worked in the police control room and felt that she wanted to be able to provide victims of crime with more support ‌​‌‌‌​‌‌‍‌​‌‌‌​‌​‍‌​‌‌‌​‌​
The latest figures available show that during the nine month period from April to December 2020, there were 39 vulnerable victims of romance fraud reported to North Wales Police. ‌​‌‌‌​‌‌‍‌​‌‌‌​‌​‍‌​‌‌‌​‌​
Between them they lost a total of £1,180,196.00 which equated to an average loss of £30,261. ‌​‌‌‌​‌‌‍‌​‌‌‌​‌​‍‌​‌‌‌​‌​
Mr Jones said: "Being a victim of fraud can have a traumatic impact and a lot of people say that they feel embarrassed or ashamed of what has happened. ‌​‌‌‌​‌‌‍‌​‌‌‌​‌​‍‌​‌‌‌​‌​
"The problem is that these fraudsters are very plausible and convincing to the point where the persuade the victims to think they can trust them. ‌​‌‌‌​‌‌‍‌​‌‌‌​‌​‍‌​‌‌‌​‌​
"There is an increase in romance scams and a lot of this happens on dating websites and the fraudsters will often ask the victim to talk on email or Whatsapp so there isn't the protection of the dating website then. ‌​‌‌‌​‌‌‍‌​‌‌‌​‌​‍‌​‌‌‌​‌​
"Often they will make an excuse that something bad has happened and that they need money to resolve it. ‌​‌‌‌​‌‌‍‌​‌‌‌​‌​‍‌​‌‌‌​‌​
"If people are looking for romance they are often lonely as well. Some may have lost their partners so it's a very cruel thing to do. It can be devastating financially and emotionally." ‌​‌‌‌​‌‌‍‌​‌‌‌​‌​‍‌​‌‌‌​‌​
Meanwhile, the trade organisation, UK Finance, recorded a 20 per cent increase in  bank transfer fraud linked to romance scams between January and November 2020, compared with a year earlier. ‌​‌‌‌​‌‌‍‌​‌‌‌​‌​‍‌​‌‌‌​‌​
The total value of these scams increased by 12 per cent annually to £18.5 million, with victims losing an average of £7,850. ‌​‌‌‌​‌‌‍‌​‌‌‌​‌​‍‌​‌‌‌​‌​
Romance scammers  can trick people out of their cash in many ways, not just by bank transfer. ‌​‌‌‌​‌‌‍‌​‌‌‌​‌​‍‌​‌‌‌​‌​
Action Fraud has also seen an increase in romance scam reports in 2020, with total reported losses equating to more than £68 million. ‌​‌‌‌​‌‌‍‌​‌‌‌​‌​‍‌​‌‌‌​‌​
In these reports, victims have lost money via  bank transfer, money transfer, sending fraudsters gift cards and vouchers or presents such as phones and laptops, and providing them with access to their bank account or card. ‌​‌‌‌​‌‌‍‌​‌‌‌​‌​‍‌​‌‌‌​‌​
Fraudsters will go to great lengths to convince victims that they are in a genuine relationship. ‌​‌‌‌​‌‌‍‌​‌‌‌​‌​‍‌​‌‌‌​‌​
They use emotive language and sob stories to manipulate, persuade and exploit people. They may claim that they need money urgently for medical care or transport costs to visit the victim. ‌​‌‌‌​‌‌‍‌​‌‌‌​‌​‍‌​‌‌‌​‌​
The Online Dating Association (ODA) estimates more than 2.3 million people across Britain used dating apps during the initial coronavirus lockdown, with 64 per cent of those surveyed seeing dating apps as a lifeline for those living alone. ‌​‌‌‌​‌‌‍‌​‌‌‌​‌​‍‌​‌‌‌​‌​
The ODA found half (53%) of people it surveyed are having longer conversations on dating services during lockdown. ‌​‌‌‌​‌‌‍‌​‌‌‌​‌​‍‌​‌‌‌​‌​
Mr Jones is urging people to look out for their friends and family.. ‌​‌‌‌​‌‌‍‌​‌‌‌​‌​‍‌​‌‌‌​‌​
Warning signs could include someone being very secretive about their relationship or giving excuses for why their online partner has not video called or met them in person. ‌​‌‌‌​‌‌‍‌​‌‌‌​‌​‍‌​‌‌‌​‌​
Online daters should not send any money, allow the other person to access their bank account, transfer money or take out a loan on the other person's behalf, hand over copies of personal documents such as their passport or driving licence, or invest money on the other person's advice. ‌​‌‌‌​‌‌‍‌​‌‌‌​‌​‍‌​‌‌‌​‌​
Katy Worobec, managing director of economic crime at UK Finance, said: "Romance scams can leave customers out of love and out of pocket, but there are steps people can take to keep themselves or their family and friends safe – both on and offline. ‌​‌‌‌​‌‌‍‌​‌‌‌​‌​‍‌​‌‌‌​‌​
"People can help their loved ones spot the signs of a scam, particularly as romance scammers can be very convincing by forming an emotional attachment with their victims." ‌​‌‌‌​‌‌‍‌​‌‌‌​‌​‍‌​‌‌‌​‌​
Pauline Smith, head of Action Fraud, said: "The national lockdowns, and other restrictions on our social lives, implemented because of the coronavirus outbreak have meant more people have been seeking companionship online and this has undoubtedly affected the number of reports we have seen. ‌​‌‌‌​‌‌‍‌​‌‌‌​‌​‍‌​‌‌‌​‌​
"It's important to say that most online dating sites, social media sites and gaming apps are perfectly safe, however, any online platform that allows you to connect with and talk to other people could be targeted by romance fraudsters so it's important to remain vigilant." ‌​‌‌‌​‌‌‍‌​‌‌‌​‌​‍‌​‌‌‌​‌​
George Kidd, chief executive of the ODA, said: "You should never hesitate to report if someone asks you for money, even if they do this outside of the dating service." ‌​‌‌‌​‌‌‍‌​‌‌‌​‌​‍‌​‌‌‌​‌​
‌​‌‌‌​‌‌‍‌​‌‌‌​‌​‍‌​‌‌‌​‌​
Spotted something? Got a story? Send a Facebook Message | A direct message on Twitter | Email: News@Deeside.com
---
Latest News
---