Outside lives : How a Flintshire social enterprise is transforming the lives of young people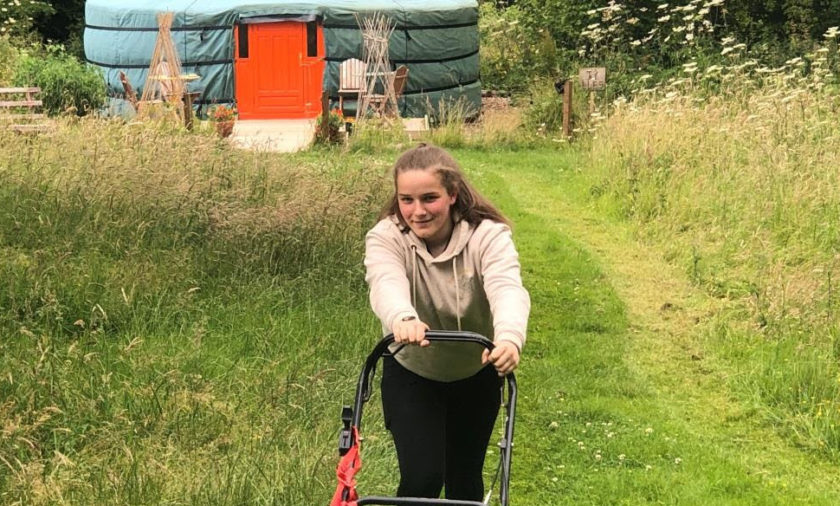 A charity in Flintshire is making a positive difference in the lives of young people through the power of the outdoors. ‌​‌‌‌​‌‌‍‌​‌‌‌​‌​‍‌​‌‌‌​‌​
Outside Lives was founded in 2019 by Lucy Powell in Gwernymynydd with a focus on bringing the local community together through the environment and wellbeing. ‌​‌‌‌​‌‌‍‌​‌‌‌​‌​‍‌​‌‌‌​‌​
Thanks to over £100,000 in National Lottery funding, the social enterprise has flourished, with several projects being run in the Mold area, both on the charity's site and on the road. ‌​‌‌‌​‌‌‍‌​‌‌‌​‌​‍‌​‌‌‌​‌​
The site is maintained by volunteers who all contribute to its upkeep. ‌​‌‌‌​‌‌‍‌​‌‌‌​‌​‍‌​‌‌‌​‌​
Sixteen-year-old Lottie is just one of the individuals who have seen her confidence and skills grow since joining the project. ‌​‌‌‌​‌‌‍‌​‌‌‌​‌​‍‌​‌‌‌​‌​
She said: "I now come every week on a Monday, Tuesday, and Wednesday, and I have specific jobs that I do on site, such as keeping the site tidy and planting trees." ‌​‌‌‌​‌‌‍‌​‌‌‌​‌​‍‌​‌‌‌​‌​
"I have learned how to interact with people because being home-schooled, I didn't really learn that growing up." ‌​‌‌‌​‌‌‍‌​‌‌‌​‌​‍‌​‌‌‌​‌​
"I have learned to talk to people which I wasn't really comfortable doing while I have also got lots of practical outdoor skills that I wouldn't have learned before." ‌​‌‌‌​‌‌‍‌​‌‌‌​‌​‍‌​‌‌‌​‌​
Lottie has become an integral part of the community at Outside Lives, helping build a new bike rack, spearheading a project for a new pond, and taking part in reuse projects. ‌​‌‌‌​‌‌‍‌​‌‌‌​‌​‍‌​‌‌‌​‌​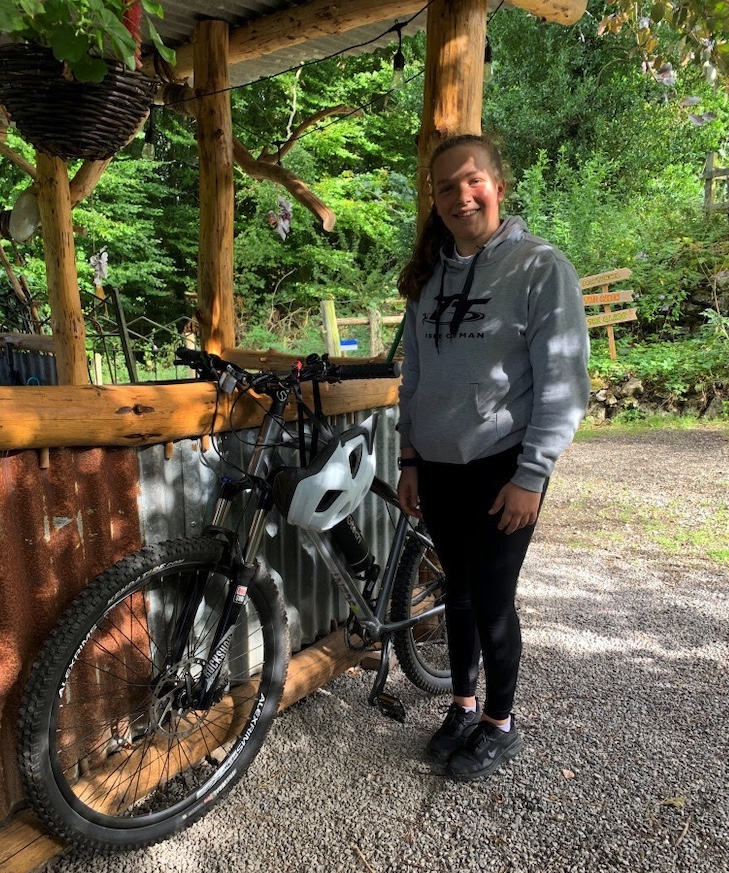 ‌​‌‌‌​‌‌‍‌​‌‌‌​‌​‍‌​‌‌‌​‌​
It has helped her develop skills that have enabled her to opt to study agricultural machinery at college in September, and Powell believes her time on site has made a key difference. ‌​‌‌‌​‌‌‍‌​‌‌‌​‌​‍‌​‌‌‌​‌​
"Lottie has always had this goal of studying at college, and it was important for us to design her volunteering role around her goal," said Powell. ‌​‌‌‌​‌‌‍‌​‌‌‌​‌​‍‌​‌‌‌​‌​
"We are catalysts, we support community functions, and when we see people connecting outside our activities, that's when we know we've done a good job." ‌​‌‌‌​‌‌‍‌​‌‌‌​‌​‍‌​‌‌‌​‌​
Figures released this week show that more than £3 Billion of National Lottery good causes funding has been invested over the last decade into projects like Outside Lives which specifically support and develop children and young people. ‌​‌‌‌​‌‌‍‌​‌‌‌​‌​‍‌​‌‌‌​‌​
Over the past 10 years, this huge investment which has had a positive life-changing impact on children and young people across the UK, has supported over 58,000 projects which has helped them learn new skills, develop their communities as well giving them the tools to enhance their lives and the lives of others. ‌​‌‌‌​‌‌‍‌​‌‌‌​‌​‍‌​‌‌‌​‌​
Funding is providing greater opportunities in life for many children and young people across the environment, arts, education, community, heritage and sport – with a big proportion of the money helping to connect young people with their environment and teaching them how to protect it. ‌​‌‌‌​‌‌‍‌​‌‌‌​‌​‍‌​‌‌‌​‌​
The environment is an issue close to the hearts of young people. ‌​‌‌‌​‌‌‍‌​‌‌‌​‌​‍‌​‌‌‌​‌​
Many of the volunteers in our communities who seek to drive change and educate people about how to look after our environment are the younger generation. ‌​‌‌‌​‌‌‍‌​‌‌‌​‌​‍‌​‌‌‌​‌​
The National Lottery distributors are dedicated to helping young people continue that passion through funding incredible projects across the UK to help them unlock their potential. ‌​‌‌‌​‌‌‍‌​‌‌‌​‌​‍‌​‌‌‌​‌​
Powell added: "These groups are intergenerational, from all walks of life. We are trying to generate community in its true sense. ‌​‌‌‌​‌‌‍‌​‌‌‌​‌​‍‌​‌‌‌​‌​
"Everyone mucks in and picks up jobs to support the running of the days, so we are less reliant on funding." ‌​‌‌‌​‌‌‍‌​‌‌‌​‌​‍‌​‌‌‌​‌​
Spotted something? Got a story? Send a Facebook Message | A direct message on Twitter | Email: News@Deeside.com
---
Latest News
---