Opposition group leaders call on Flintshire Council leader to step down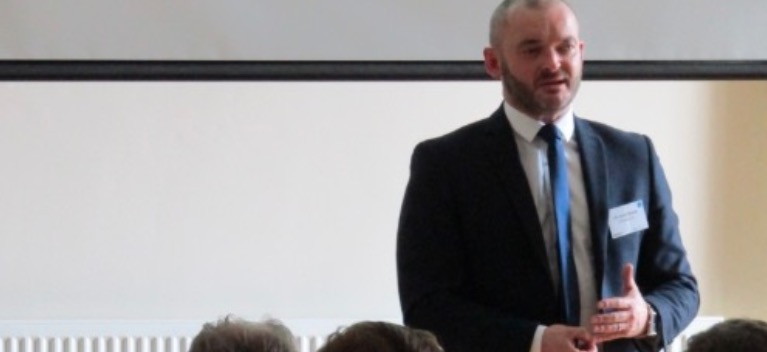 This article is old - Published: Monday, Oct 22nd, 2018

Calls have been made for the leader of Flintshire Council to step down from his position. ‌​‌‌‌​‌‌‍‌​‌‌‌​‌​‍‌​‌‌‌​‌​
It comes following reports in national media outlets last week that a female member of staff has been sacked by the authority following allegations of an affair with Labour leader Cllr Aaron Shotton. ‌​‌‌‌​‌‌‍‌​‌‌‌​‌​‍‌​‌‌‌​‌​
Flintshire Council said it could not comment on claims that the woman had been fired. ‌​‌‌‌​‌‌‍‌​‌‌‌​‌​‍‌​‌‌‌​‌​
However, Cllr Shotton, who represents the Connah's Quay Central ward, is currently the subject of an ongoing investigation by the Public Services Ombudsman for Wales over an alleged breach of the council's code of conduct. ‌​‌‌‌​‌‌‍‌​‌‌‌​‌​‍‌​‌‌‌​‌​
While the Ombdusman has not outlined the nature of the claims, several opposition group leaders are asking for the married politician to step down voluntarily while they are looked into. ‌​‌‌‌​‌‌‍‌​‌‌‌​‌​‍‌​‌‌‌​‌​
Cllr Mike Peers, leader of the Independent Alliance Group, said the reports were causing 'embarrassment' to the authority. ‌​‌‌‌​‌‌‍‌​‌‌‌​‌​‍‌​‌‌‌​‌​
He said: "Last week group leaders requested a meeting with the legal officer of the council either on Friday morning or Monday due to the urgency of the revelations, but they said there was no-one available to meet with us. ‌​‌‌‌​‌‌‍‌​‌‌‌​‌​‍‌​‌‌‌​‌​
"We were surprised as senior members of the council as this is a serious matter and should have warranted an earlier meeting, but this has not been arranged until tomorrow afternoon after the council meeting. ‌​‌‌‌​‌‌‍‌​‌‌‌​‌​‍‌​‌‌‌​‌​
"We had previously requested through the legal officer that Cllr Shotton voluntarily stands down. ‌​‌‌‌​‌‌‍‌​‌‌‌​‌​‍‌​‌‌‌​‌​
"We also made it clear that we're not accusing him of anything at this stage. It's down to the Ombudsman to do that. ‌​‌‌‌​‌‌‍‌​‌‌‌​‌​‍‌​‌‌‌​‌​
"The fact it's been carrying on all through the summer, now into the autumn with further revelations, I think is bringing ridicule and embarrassment on the county council to be honest with you. ‌​‌‌‌​‌‌‍‌​‌‌‌​‌​‍‌​‌‌‌​‌​
"We're hoping the meeting with the legal officer will certainly put into perspective what's going on and with the latest revelations at the end of the week about a staff member, we'll see whether Cllr Shotton is going to reconsider his position to voluntarily stand down." ‌​‌‌‌​‌‌‍‌​‌‌‌​‌​‍‌​‌‌‌​‌​
Cllr Peers currently represents the second largest number of council members after the Labour group with 10 councillors. ‌​‌‌‌​‌‌‍‌​‌‌‌​‌​‍‌​‌‌‌​‌​
His calls have been backed by Conservative leader Clive Carver. ‌​‌‌‌​‌‌‍‌​‌‌‌​‌​‍‌​‌‌‌​‌​
He said: "It's not doing Flintshire any good and really what should happen is he should voluntarily stand down until the Ombudsman has completed his investigation. ‌​‌‌‌​‌‌‍‌​‌‌‌​‌​‍‌​‌‌‌​‌​
"Certainly if a senior officer was to be accused in a similar vein, they would be suspended while the investigation took place. ‌​‌‌‌​‌‌‍‌​‌‌‌​‌​‍‌​‌‌‌​‌​
"There's important things coming through Flintshire at the moment with the Economic Growth Bid, which has got Cllr Aaron Shotton as the chair of that body in North Wales. ‌​‌‌‌​‌‌‍‌​‌‌‌​‌​‍‌​‌‌‌​‌​
"He needs to have a clear mind for dealing with it and not a big percentage of his brain thinking of his own personal situation." ‌​‌‌‌​‌‌‍‌​‌‌‌​‌​‍‌​‌‌‌​‌​
However, one group leader who has spoken out in support of Cllr Shotton is Cllr Tony Sharps of the Independent Group. ‌​‌‌‌​‌‌‍‌​‌‌‌​‌​‍‌​‌‌‌​‌​
Cllr Sharps, who supported his nomination as council leader following last year's election, said: "To be honest I consider it a personal matter. It's nothing to do with Flintshire and people should mind their own business." ‌​‌‌‌​‌‌‍‌​‌‌‌​‌​‍‌​‌‌‌​‌​
In a statement Cllr Shotton said: ‌​‌‌‌​‌‌‍‌​‌‌‌​‌​‍‌​‌‌‌​‌​
"I have recently met with the four group leaders, following their letter, requesting that I consider temporarily stepping down whilst there is a Public Service Ombudsman for Wales (PSOW) investigation into allegations made against me. ‌​‌‌‌​‌‌‍‌​‌‌‌​‌​‍‌​‌‌‌​‌​
The Group Leaders accepted my explanation, that with the support of my Group and with the benefit of legal advice, I would be continuing in the role and that I await the opportunity to fully respond to the allegations made against me. ‌​‌‌‌​‌‌‍‌​‌‌‌​‌​‍‌​‌‌‌​‌​
Given that there is an ongoing process being undertaken by the PSOW, unfortunately, I am unable to comment any further at this stage of the process." ‌​‌‌‌​‌‌‍‌​‌‌‌​‌​‍‌​‌‌‌​‌​
By Liam Randall – Local Democracy Reporter. ‌​‌‌‌​‌‌‍‌​‌‌‌​‌​‍‌​‌‌‌​‌​
Spotted something? Got a story? Send a Facebook Message | A direct message on Twitter | Email: News@Deeside.com
---
Latest News
---