ONS: Inflation below 10% for first time in eight months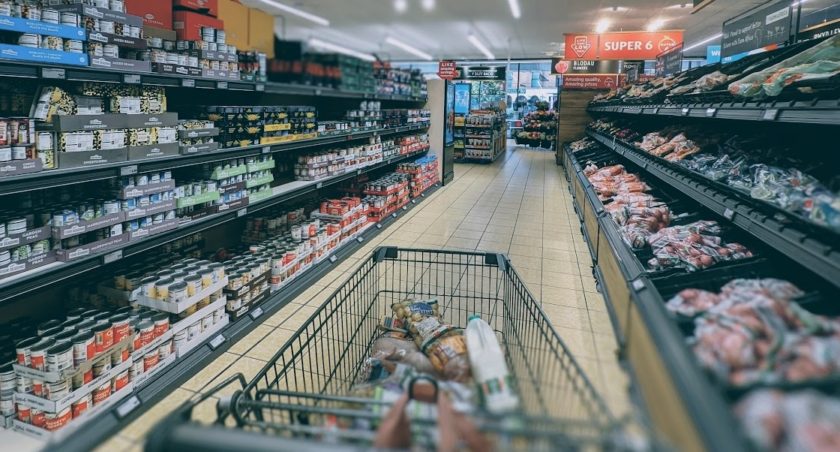 UK's annual inflation rate has seen a decrease, dropping to 8.7% in the year leading to April 2023, meaning prices are still rising but slightly slower. ‌​‌‌‌​‌‌‍‌​‌‌‌​‌​‍‌​‌‌‌​‌​
April's figure marks a decline from 10.1% in March and from a recent peak of 11.1% in October 2022. ‌​‌‌‌​‌‌‍‌​‌‌‌​‌​‍‌​‌‌‌​‌​
Experts indicate that this October peak was the highest annual inflation rate since 1981, making the recent easing a welcome sign for the economy. ‌​‌‌‌​‌‌‍‌​‌‌‌​‌​‍‌​‌‌‌​‌​
A key factor contributing to this downturn is a substantial reduction in household energy costs, including gas and electricity. ‌​‌‌‌​‌‌‍‌​‌‌‌​‌​‍‌​‌‌‌​‌​
Although the increase in grocery prices in the year to April decelerated slightly, the rate of 19.1% remains near record-breaking levels. ‌​‌‌‌​‌‌‍‌​‌‌‌​‌​‍‌​‌‌‌​‌​
The main driver behind this change was a drop in gas prices by 1.0% between March and April, as compared to a substantial rise of 66.8% over the same period last year. ‌​‌‌‌​‌‌‍‌​‌‌‌​‌​‍‌​‌‌‌​‌​
This marked the first decrease in monthly gas prices since October 2020. ‌​‌‌‌​‌‌‍‌​‌‌‌​‌​‍‌​‌‌‌​‌​
The core CPIH annual inflation rate which excludes some more volatile costs such as energy was 6.2% in April 2023, up from 5.7% in March, which is the highest rate since February 1992. ‌​‌‌‌​‌‌‍‌​‌‌‌​‌​‍‌​‌‌‌​‌​
These are not great inflation figures. Core CPI inflation (excluding energy, food, alcohol and tobacco) rose by 6.8% in year to April 2023, up from 6.2% in March – the highest rate since March 1992. This is what Bank of Eng looks at so further interest rate rises are likely. And… ‌​‌‌‌​‌‌‍‌​‌‌‌​‌​‍‌​‌‌‌​‌​

— Robert Peston (@Peston) May 24, 2023 ‌​‌‌‌​‌‌‍‌​‌‌‌​‌​‍‌​‌‌‌​‌​
‌​‌‌‌​‌‌‍‌​‌‌‌​‌​‍‌​‌‌‌​‌​
Lower electricity prices also played a significant role in reducing inflation, with prices falling by 1.1% between March and April this year, compared to a significant rise of 40.5% between the same two months a year ago. ‌​‌‌‌​‌‌‍‌​‌‌‌​‌​‍‌​‌‌‌​‌​
While reductions in energy prices have significantly contributed to the drop in CPI, several other categories experienced rising prices. ‌​‌‌‌​‌‌‍‌​‌‌‌​‌​‍‌​‌‌‌​‌​
The ONS report indicates that while certain vegetables, such as potatoes, have become more expensive over the past year, the prices of staple foods, including bread, cereals, fish, milk, and eggs, have actually fallen. ‌​‌‌‌​‌‌‍‌​‌‌‌​‌​‍‌​‌‌‌​‌​
ONS Chief Economist, Grant Fitzner, sheds further light on the subject, stating that costs businesses incur for domestic food materials have seen a significant decrease from over 15% last month to under 10% this month. ‌​‌‌‌​‌‌‍‌​‌‌‌​‌​‍‌​‌‌‌​‌​
He adds, "The prices that companies are paying for import of foods have also fallen considerably." However, he pointed out that these price reductions at the business level have yet to be reflected in retail prices at supermarkets. ‌​‌‌‌​‌‌‍‌​‌‌‌​‌​‍‌​‌‌‌​‌​
Fitzner's comments suggest that while we may still be experiencing a high overall rate of food price inflation, there are promising signs of a potential slowdown in the rise of food costs at the consumer level. ‌​‌‌‌​‌‌‍‌​‌‌‌​‌​‍‌​‌‌‌​‌​
Responding to the latest CPI inflation figures, Helen Dickinson, Chief Executive of the British Retail Consortium, said: ‌​‌‌‌​‌‌‍‌​‌‌‌​‌​‍‌​‌‌‌​‌​
"Consumers will welcome the fall in headline inflation, and while food inflation figures remain high, we are starting to see the price of some essentials begin to come down, including milk and butter, as lower commodity and energy prices begin to filter through." ‌​‌‌‌​‌‌‍‌​‌‌‌​‌​‍‌​‌‌‌​‌​
"Clothing and Footwear price inflation also eased for the second month in a row as retailers introduced their Spring discounts. However, even as inflation eases consumers should not expect prices to return to their 2021 levels. ‌​‌‌‌​‌‌‍‌​‌‌‌​‌​‍‌​‌‌‌​‌​
"With food inflation looking like it may be peaking, government should avoid creating unnecessary new regulatory burdens that might put this at risk." ‌​‌‌‌​‌‌‍‌​‌‌‌​‌​‍‌​‌‌‌​‌​
"From new packaging costs and a deposit return scheme, to new Windsor framework labelling and food advertising regulations, the Government would do well to minimise the cost-impact of new policy initiatives." ‌​‌‌‌​‌‌‍‌​‌‌‌​‌​‍‌​‌‌‌​‌​
Spotted something? Got a story? Send a Facebook Message | A direct message on Twitter | Email: News@Deeside.com
---
Latest News
---