New Senedd committee could be established to examine Wales' handling of the pandemic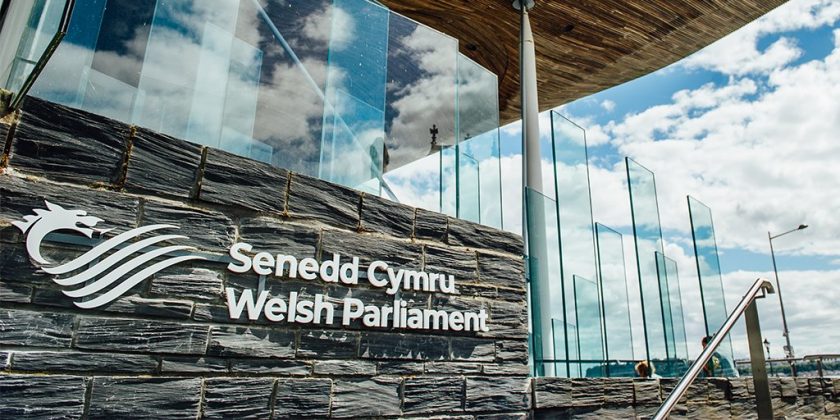 A new Senedd committee may be established to examine Wales' handling of the pandemic. ‌​‌‌‌​‌‌‍‌​‌‌‌​‌​‍‌​‌‌‌​‌​
The Welsh Conservatives and the Welsh Government have jointly submitted a motion in the Senedd to establish a Wales Covid-19 Inquiry Special Purpose Committee. ‌​‌‌‌​‌‌‍‌​‌‌‌​‌​‍‌​‌‌‌​‌​
The move follows long-running calls for Wales to have its own inquiry into how the pandemic was handled. ‌​‌‌‌​‌‌‍‌​‌‌‌​‌​‍‌​‌‌‌​‌​
It is also in response to gaps identified in the UK Covid-19 Inquiry concerning the preparedness and response of the Welsh Government and other public bodies during the pandemic. ‌​‌‌‌​‌‌‍‌​‌‌‌​‌​‍‌​‌‌‌​‌​
Leader of the Welsh Conservatives, Andrew RT Davies MS, emphasised the importance of scrutinising the decisions made by First Minister Mark Drakeford and the Labour Government during the Covid-19 pandemic. ‌​‌‌‌​‌‌‍‌​‌‌‌​‌​‍‌​‌‌‌​‌​
Davies reiterated the Welsh Conservatives' commitment to an independent Welsh Covid inquiry, to ensure bereaved families receive the answers they deserve. ‌​‌‌‌​‌‌‍‌​‌‌‌​‌​‍‌​‌‌‌​‌​
Shadow Health Minister, Russell George MS, criticised the Welsh Government for avoiding scrutiny and failing to acknowledge the need for an independent Wales Covid-19 inquiry. ‌​‌‌‌​‌‌‍‌​‌‌‌​‌​‍‌​‌‌‌​‌​
He expressed hope that the new special purpose committee would provide the scrutiny bereaved families and loved ones deserve. ‌​‌‌‌​‌‌‍‌​‌‌‌​‌​‍‌​‌‌‌​‌​
However, Plaid Cymru's spokesperson for health and care, Rhun ap Iorwerth MS, raised questions about the "openness and transparency" of the deal, which was struck behind closed doors. ‌​‌‌‌​‌‌‍‌​‌‌‌​‌​‍‌​‌‌‌​‌​
He expressed concerns about the government's willingness to be scrutinised over decisions relating to the pandemic and questioned the motives behind Labour's choice to make a backroom deal with the Tories. ‌​‌‌‌​‌‌‍‌​‌‌‌​‌​‍‌​‌‌‌​‌​
Iorwerth argued that the purpose of a cross-party inquiry should be to gain wider buy-in and public confidence, and suggested that Labour's decision to partner with the Tories instead of pursuing a cross-party approach raises more serious questions about the process. ‌​‌‌‌​‌‌‍‌​‌‌‌​‌​‍‌​‌‌‌​‌​
The news of the Welsh Government's willingness to open itself up to scrutiny over its handling of the pandemic comes as a surprise to some, with Plaid Cymru questioning if the agreement is a "stitch-up." ‌​‌‌‌​‌‌‍‌​‌‌‌​‌​‍‌​‌‌‌​‌​
Iorwerth emphasised the importance of adequately scrutinising decisions made in Wales regarding the pandemic response. ‌​‌‌‌​‌‌‍‌​‌‌‌​‌​‍‌​‌‌‌​‌​
Earlier this week, the Labour Welsh Government had repeatedly dismissed calls for an independent Wales-specific public inquiry. ‌​‌‌‌​‌‌‍‌​‌‌‌​‌​‍‌​‌‌‌​‌​
It had voted against a motion tabled jointly by Plaid Cymru and the Welsh Conservatives to establish a Wales Covid-19 inquiry special purpose committee. ‌​‌‌‌​‌‌‍‌​‌‌‌​‌​‍‌​‌‌‌​‌​
First Minister Mark Drakeford had indicated his potential support for such a committee at a later date. ‌​‌‌‌​‌‌‍‌​‌‌‌​‌​‍‌​‌‌‌​‌​
Plaid Cymru wrote to the First Minister in March 2023, requesting an update on the situation and offering to "engage constructively" with a new committee. ‌​‌‌‌​‌‌‍‌​‌‌‌​‌​‍‌​‌‌‌​‌​
However, the Labour Welsh Government has now jointly tabled a motion with the Welsh Conservatives to establish the Senedd Covid committee, following meetings between the First Minister and the leader of the Welsh Conservatives. ‌​‌‌‌​‌‌‍‌​‌‌‌​‌​‍‌​‌‌‌​‌​
The vote on the motion will take place in Plenary on Tuesday 16th May. ‌​‌‌‌​‌‌‍‌​‌‌‌​‌​‍‌​‌‌‌​‌​
Spotted something? Got a story? Send a Facebook Message | A direct message on Twitter | Email: News@Deeside.com
---
Latest News
Flintshire Councillor says therapy equipment under public ownership is being flogged at car boot sales and charity shops
---