New ITV Wales programme will look at how advance in DNA techniques led police to killer of Flint school girl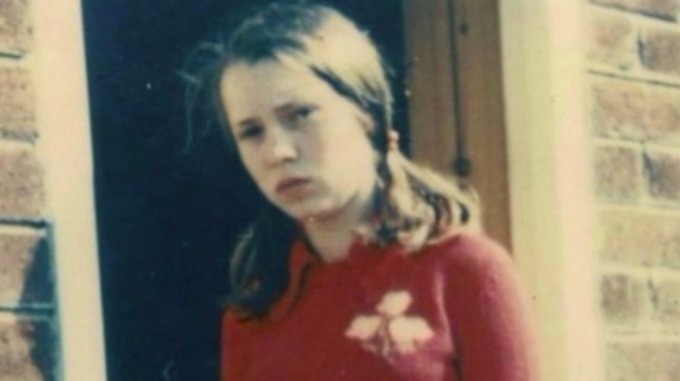 This article is old - Published: Saturday, Aug 18th, 2018
A 'true crime' television programme reveals how DNA evidence taken 40 years after the death of a Flintshire school girl led police to her killer. ‌​‌‌‌​‌‌‍‌​‌‌‌​‌​‍‌​‌‌‌​‌​
The ITV Wales 'Crime Files' programme returns next week for a third series, Andrea Byrne will delve into evidence from more of Wales' most intriguing and shocking criminal cases getting exclusive access to police files and interviews with suspects. ‌​‌‌‌​‌‌‍‌​‌‌‌​‌​‍‌​‌‌‌​‌​
One programme looks at how new DNA techniques helped convict a man of raping and killing 15 year old Flint school girl Janet Commins – even though another man had spent six years in prison for the crime. ‌​‌‌‌​‌‌‍‌​‌‌‌​‌​‍‌​‌‌‌​‌​
DNA samples taken from Steven Hough in 2016 were found to match DNA taken at the crime scene in 1976 and stored for 40 years. ‌​‌‌‌​‌‌‍‌​‌‌‌​‌​‍‌​‌‌‌​‌​
Hough, 59 was jailed for 12 years in July 2017 for the rape and manslaughter of the teenager. ‌​‌‌‌​‌‌‍‌​‌‌‌​‌​‍‌​‌‌‌​‌​
Other cases include the murder of Barry teenager Conner Marshall in Porthcawl's Trecco Bay in 2015 and the stabbing of Mark Mason from Rhyl in October 2016. ‌​‌‌‌​‌‌‍‌​‌‌‌​‌​‍‌​‌‌‌​‌​
There, forensic evidence and remarkable fingerprint analysis led detectives to the perpetrators. ‌​‌‌‌​‌‌‍‌​‌‌‌​‌​‍‌​‌‌‌​‌​
Another programme looks back to the infamous Moors Murders. ‌​‌‌‌​‌‌‍‌​‌‌‌​‌​‍‌​‌‌‌​‌​
It features a Welsh detective who is still haunted by the case after coming face to face with killers Ian Brady and Myra Hindley. ‌​‌‌‌​‌‌‍‌​‌‌‌​‌​‍‌​‌‌‌​‌​
For the first time in the series, Andrea gets an insight into how investigation teams use covert techniques to gather evidence. ‌​‌‌‌​‌‌‍‌​‌‌‌​‌​‍‌​‌‌‌​‌​
The presenter listens to covert tapes from the murder case of Pembrokeshire grandmother Betty Guy. ‌​‌‌‌​‌‌‍‌​‌‌‌​‌​‍‌​‌‌‌​‌​
Betty's daughter and grandson are heard discussing her killing at home. ‌​‌‌‌​‌‌‍‌​‌‌‌​‌​‍‌​‌‌‌​‌​
Penelope John and Barry Rogers were both found guilty of murder in February 2018. ‌​‌‌‌​‌‌‍‌​‌‌‌​‌​‍‌​‌‌‌​‌​
The programme reveals their custody interviews with detectives and how they both deny any responsibility for the death of the elderly pensioner. ‌​‌‌‌​‌‌‍‌​‌‌‌​‌​‍‌​‌‌‌​‌​
"News reports often only reveal a certain amount about a case due to legal restrictions," said Andrea. ‌​‌‌‌​‌‌‍‌​‌‌‌​‌​‍‌​‌‌‌​‌​
"We report on the crime when it happens and then we report the trial and the result." ‌​‌‌‌​‌‌‍‌​‌‌‌​‌​‍‌​‌‌‌​‌​
"What we don't find out in detail is the intricate methods used by the police to crack the case
and how they made their breakthrough. ‌​‌‌‌​‌‌‍‌​‌‌‌​‌​‍‌​‌‌‌​‌​
"That's why this series of Crime Files has been particularly fascinating. It's giving us access to revealing police tapes and new forensic evidence. ‌​‌‌‌​‌‌‍‌​‌‌‌​‌​‍‌​‌‌‌​‌​
"It's a remarkable watch." ‌​‌‌‌​‌‌‍‌​‌‌‌​‌​‍‌​‌‌‌​‌​
The first episode to be screened on Monday, August 20th – Andrea meets detectives in Port Talbot who faced a challenging case after the unexplained death of local girl Kellie Gillard in 2015. ‌​‌‌‌​‌‌‍‌​‌‌‌​‌​‍‌​‌‌‌​‌​
Police reveal how covert recordings helped to prove the case. ‌​‌‌‌​‌‌‍‌​‌‌‌​‌​‍‌​‌‌‌​‌​
Detective Chief Inspector Gareth Morgan of South Wales Police explains how a covert recording of boyfriend James Tobin became a breakthrough. ‌​‌‌‌​‌‌‍‌​‌‌‌​‌​‍‌​‌‌‌​‌​
He said: "This was the golden nugget, the moment where the investigation team had a collective sigh and looked at each other around the room, thinking 'this is it'. ‌​‌‌‌​‌‌‍‌​‌‌‌​‌​‍‌​‌‌‌​‌​
"I think James Tobin thought he got away with it. And that's what's unique about this case. ‌​‌‌‌​‌‌‍‌​‌‌‌​‌​‍‌​‌‌‌​‌​
"He probably would have got away with it if we hadn't gone to such lengths and used all the tools available to us. ‌​‌‌‌​‌‌‍‌​‌‌‌​‌​‍‌​‌‌‌​‌​
"If we hadn't had such a committed investigation team, I think the likelihood is he would have walked away." ‌​‌‌‌​‌‌‍‌​‌‌‌​‌​‍‌​‌‌‌​‌​
Kellie Gillard's family also speak out of their loss and sister Sadie Broad wants the truth revealed to their community. ‌​‌‌‌​‌‌‍‌​‌‌‌​‌​‍‌​‌‌‌​‌​
"He spun this massive web of lies. And he thought it was ok to do that," said Sadie. ‌​‌‌‌​‌‌‍‌​‌‌‌​‌​‍‌​‌‌‌​‌​
"We were first told she had taken her own life. But we didn't believe that. We knew she wouldn't have done that. ‌​‌‌‌​‌‌‍‌​‌‌‌​‌​‍‌​‌‌‌​‌​
"But it was horrendous, as Tobin was walking around the streets claiming he hadn't done anything," she explains. ‌​‌‌‌​‌‌‍‌​‌‌‌​‌​‍‌​‌‌‌​‌​
"We miss her every day. There's such a void in our family now. We should just try and remember her as happy. She didn't take her own life, someone took hers." ‌​‌‌‌​‌‌‍‌​‌‌‌​‌​‍‌​‌‌‌​‌​
Crime Files. Episode 1, Kellie Gillard – Monday August 20th. 8pm. ITV Cymru Wales. ‌​‌‌‌​‌‌‍‌​‌‌‌​‌​‍‌​‌‌‌​‌​
Spotted something? Got a story? Send a Facebook Message | A direct message on Twitter | Email: News@Deeside.com
---
Latest News
Flintshire poised to become world leader in Net Zero cement production with £400m Carbon Capture Project
---