New Code of Practice introduced to protect vulnerable customers from forced prepayment meter installations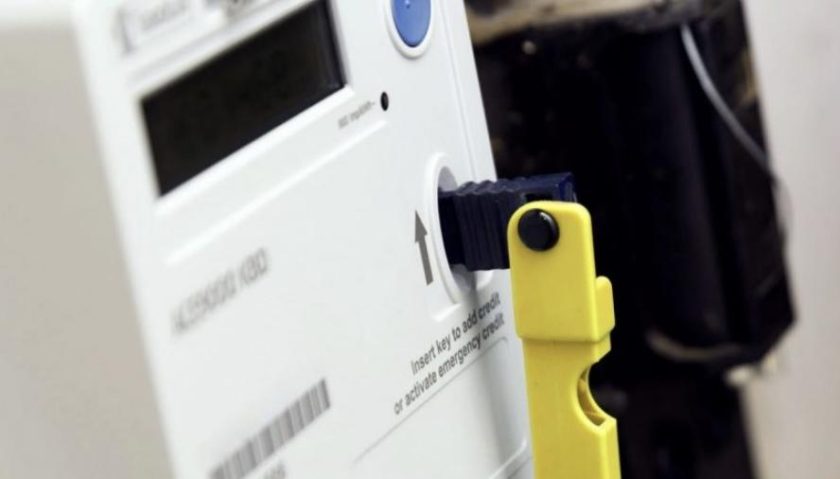 Energy regulator Ofgem has introduced an updated Code of Practice aimed at preventing energy suppliers from forcing some vulnerable customers to have prepayment meters installed in their homes. ‌​‌‌‌​‌‌‍‌​‌‌‌​‌​‍‌​‌‌‌​‌​
The new Code of Practice comes after debt agents for British Gas broke into some people's homes to fit meters, sparking a huge public backlash. ‌​‌‌‌​‌‌‍‌​‌‌‌​‌​‍‌​‌‌‌​‌​
In response to the revelations, Ofgem placed a temporary ban on all forcible installations, pending an investigation. ‌​‌‌‌​‌‌‍‌​‌‌‌​‌​‍‌​‌‌‌​‌​
The regulator found that some energy suppliers were using aggressive tactics to force customers onto prepayment meters, which can be more expensive than other payment options. ‌​‌‌‌​‌‌‍‌​‌‌‌​‌​‍‌​‌‌‌​‌​
All UK domestic energy suppliers have signed up to a new Code which will see tougher oversight of prepayment meters (PPMs) by energy regulator Ofgem. ‌​‌‌‌​‌‌‍‌​‌‌‌​‌​‍‌​‌‌‌​‌​
As part of the code UK energy suppliers must make at least 10 attempts to contact customers before installing prepayment meters (PPMs) under a new code of conduct published by industry regulator Ofgem. ‌​‌‌‌​‌‌‍‌​‌‌‌​‌​‍‌​‌‌‌​‌​
The rules also require companies and their contractors to carry out a welfare visit before any PPM is installed and to avoid involuntary installations for certain vulnerable customers, including those who are reliant on a continuous electricity supply for health reasons or who are over the age of 85 and living alone. ‌​‌‌‌​‌‌‍‌​‌‌‌​‌​‍‌​‌‌‌​‌​
Additionally, households with residents who have severe health issues, such as terminal illnesses or dependence on a warm home due to conditions like emphysema, chronic bronchitis, or sickle cell disease, as well as those with no one present who can top up the meter due to physical or mental incapacity, are also exempt from involuntary installations. ‌​‌‌‌​‌‌‍‌​‌‌‌​‌​‍‌​‌‌‌​‌​
Lead supplier representatives will be required to wear body or audio cameras during all warrant installations or welfare visits to check for any vulnerabilities. All footage will be available for audit. ‌​‌‌‌​‌‌‍‌​‌‌‌​‌​‍‌​‌‌‌​‌​
The code also requires suppliers to give customers a £30 credit per meter on all warrant installations and remote switches as a short-term measure to remove the risk of customers going off supply. ‌​‌‌‌​‌‌‍‌​‌‌‌​‌​‍‌​‌‌‌​‌​
Once a customer has repaid debts owed, suppliers must re-assess whether a PPM is still the most suitable payment method. ‌​‌‌‌​‌‌‍‌​‌‌‌​‌​‍‌​‌‌‌​‌​
Jonathan Brearley, CEO of Ofgem, said: ‌​‌‌‌​‌‌‍‌​‌‌‌​‌​‍‌​‌‌‌​‌​
"Ofgem's new voluntary Code of Practice is a minimum standard that clearly sets out steps all suppliers must take before moving to a PPM. If and when involuntary PPMs are used, it must be as a last resort, and customers in vulnerable situations will be given the extra care and consideration they deserve, over and above the rules already in place, by suppliers – something that has clearly not always been happening. ‌​‌‌‌​‌‌‍‌​‌‌‌​‌​‍‌​‌‌‌​‌​
"This new Code of Practice means, for some people, PPMs should never be installed, and, for high-risk groups, their energy needs must be protected with a higher level of consideration. The Code requires suppliers to become more attuned to the needs of all their customers in vulnerable situations, including if their circumstances change and reassessing if or when they do, and apply better compassion and professional expertise. ‌​‌‌‌​‌‌‍‌​‌‌‌​‌​‍‌​‌‌‌​‌​
"We expect the overall number of involuntary PPM installations will fall over time, and we recognise that a careful balance is required to help manage debt, while protecting customers in vulnerable situations. So, this Code, whilst an important next step, is not the end of the journey. ‌​‌‌‌​‌‌‍‌​‌‌‌​‌​‍‌​‌‌‌​‌​
We will be turning this Code into clear rules and regulations, and will be assessing its impact and taking further views from stakeholders as we do so. Equally, we continue to work with government and others to tackle wider affordability issues and move towards a sustainable, longer-term solution to ensure energy needs are affordable for all consumers, such as a social tariff and, eventually, cheaper, renewable, homegrown energy for all." ‌​‌‌‌​‌‌‍‌​‌‌‌​‌​‍‌​‌‌‌​‌​
Responding to the new Ofgem Code of Practice, Dame Clare Moriarty, Chief Executive of Citizens Advice, said: ‌​‌‌‌​‌‌‍‌​‌‌‌​‌​‍‌​‌‌‌​‌​
"This voluntary code of practice is a much needed improvement in the protections people have against the forced installation of a prepayment meter by energy companies. ‌​‌‌‌​‌‌‍‌​‌‌‌​‌​‍‌​‌‌‌​‌​
"It's now up to suppliers to follow the rules and for Ofgem to crack down quickly on any sign of bad practice. The regulator must also act swiftly to make this voluntary code mandatory. ‌​‌‌‌​‌‌‍‌​‌‌‌​‌​‍‌​‌‌‌​‌​
"For too many the damage has already been done. Suppliers must now check that none of their existing customers are paying for their energy via a prepay meter when it's not a safe option for them." ‌​‌‌‌​‌‌‍‌​‌‌‌​‌​‍‌​‌‌‌​‌​
Natalie Mathie, energy expert at Uswitch.com, comments: "There have been some shocking examples of practices around prepayment meters, so efforts to improve this are welcome. ‌​‌‌‌​‌‌‍‌​‌‌‌​‌​‍‌​‌‌‌​‌​
"Confidence in the system must be rebuilt to show that there are fair processes in place for customers and protections for vulnerable households. ‌​‌‌‌​‌‌‍‌​‌‌‌​‌​‍‌​‌‌‌​‌​
"Being forced onto a prepayment meter puts households at a greater risk of being unable to use any energy when they cannot afford to top-up. This is especially harmful for people in vulnerable situations, including the elderly and those with young children. ‌​‌‌‌​‌‌‍‌​‌‌‌​‌​‍‌​‌‌‌​‌​
"Suppliers must keep their practices under review and scrutinise whether they are doing enough to support their customers who are most in need of extra help. ‌​‌‌‌​‌‌‍‌​‌‌‌​‌​‍‌​‌‌‌​‌​
"It's vital that vulnerable people are given help before they reach the point of needing a prepayment meter, so suppliers need to be proactive in providing targeted support to those who need it." ‌​‌‌‌​‌‌‍‌​‌‌‌​‌​‍‌​‌‌‌​‌​
‌​‌‌‌​‌‌‍‌​‌‌‌​‌​‍‌​‌‌‌​‌​
‌​‌‌‌​‌‌‍‌​‌‌‌​‌​‍‌​‌‌‌​‌​
Spotted something? Got a story? Send a Facebook Message | A direct message on Twitter | Email: News@Deeside.com
---
Latest News
---