More than 500 people oppose removal of free travel to Flintshire's colleges and sixth forms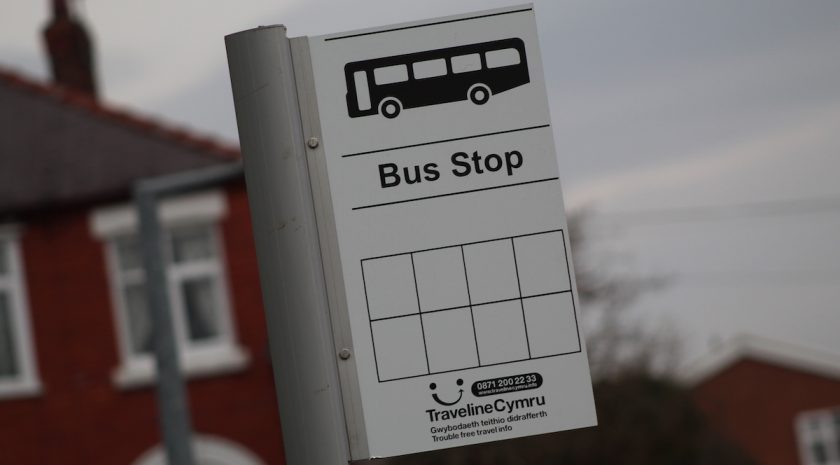 This article is old - Published: Wednesday, May 15th, 2019
More than 500 people have raised their voices against plans which could see free travel to colleges and sixth forms in Flintshire withdrawn. ‌​‌‌‌​‌‌‍‌​‌‌‌​‌​‍‌​‌‌‌​‌​
Introducing an annual charge of between £150 to £450 for students in post-16 education is one of six options Flintshire Council has been exploring as it faces mounting financial pressures. ‌​‌‌‌​‌‌‍‌​‌‌‌​‌​‍‌​‌‌‌​‌​
The current policy allows free transport for students attending full time courses, as long as they live three miles or further from their nearest suitable school or college. ‌​‌‌‌​‌‌‍‌​‌‌‌​‌​‍‌​‌‌‌​‌​
Senior figures at the local authority said providing the discretionary service was costing them £860,000 a year. ‌​‌‌‌​‌‌‍‌​‌‌‌​‌​‍‌​‌‌‌​‌​
However, just over 87 per cent of the 647 youngsters and parents who responded to a consultation on the proposals supported keeping the policy as it is. ‌​‌‌‌​‌‌‍‌​‌‌‌​‌​‍‌​‌‌‌​‌​
The findings of the exercise will be presented in a report to backbench politicians next week, which highlights that the number of youngsters who would be affected by the introduction of fees is close to 2,000. ‌​‌‌‌​‌‌‍‌​‌‌‌​‌​‍‌​‌‌‌​‌​
In the report, Claire Homard, the council's chief officer for education and youth, said: ‌​‌‌‌​‌‌‍‌​‌‌‌​‌​‍‌​‌‌‌​‌​
"The council currently transports a total of 1,950 post-16 students: 1,500 to Coleg Cambria sites and 450 to sixth forms at secondary schools. ‌​‌‌‌​‌‌‍‌​‌‌‌​‌​‍‌​‌‌‌​‌​
"The total cost of college transport has reduced recently following re-tendering and is now £860,000. ‌​‌‌‌​‌‌‍‌​‌‌‌​‌​‍‌​‌‌‌​‌​
"Consultation was carried out using an online consultation tool, Survey Monkey, between 18 February and 5 April 2019. ‌​‌‌‌​‌‌‍‌​‌‌‌​‌​‍‌​‌‌‌​‌​
"The majority of responses favoured maintaining the status quo and not discontinuing free post-16 transport." ‌​‌‌‌​‌‌‍‌​‌‌‌​‌​‍‌​‌‌‌​‌​
The council sought views on several possibilities, including whether to bring in fees for all schools and colleges, stop the service entirely or keep it as it is. ‌​‌‌‌​‌‌‍‌​‌‌‌​‌​‍‌​‌‌‌​‌​
Another option included introducing charges, but waiving them for individual groups, such as students who receive free school meals and those attending Welsh medium and faith schools. ‌​‌‌‌​‌‌‍‌​‌‌‌​‌​‍‌​‌‌‌​‌​
Despite holding reservations, some education bodies have suggested introducing a charge could be a possible way forward subject to financial support or a waiver being provided for families on low incomes. ‌​‌‌‌​‌‌‍‌​‌‌‌​‌​‍‌​‌‌‌​‌​
In a letter to the authority, members of the Flintshire Secondary Headteachers' Federation said a fee of £100 per term could be palatable if learners entitled to free school meals or benefits are excluded. ‌​‌‌‌​‌‌‍‌​‌‌‌​‌​‍‌​‌‌‌​‌​
They said: "All headteachers expressed serious concerns that changes to post-16 transport would reduce options for post-16 learners and would potentially impact on the number of students progressing to post-16 courses. ‌​‌‌‌​‌‌‍‌​‌‌‌​‌​‍‌​‌‌‌​‌​
"However, headteachers also understand the need to reduce costs and recognise the significant cost of post-16 transport. ‌​‌‌‌​‌‌‍‌​‌‌‌​‌​‍‌​‌‌‌​‌​
"Taking into account the need to support learners accessing post-16 education whilst reducing costs, headteachers agreed that option three provided the best compromise. ‌​‌‌‌​‌‌‍‌​‌‌‌​‌​‍‌​‌‌‌​‌​
"This option ensures transport is provided for the most deprived learners and still secures a cost saving of £498,000." ‌​‌‌‌​‌‌‍‌​‌‌‌​‌​‍‌​‌‌‌​‌​
As part of the review, the council is also debating whether to remove free travel for youngsters whose families are in receipt of benefits to save £10,000 per year. ‌​‌‌‌​‌‌‍‌​‌‌‌​‌​‍‌​‌‌‌​‌​
Flintshire is currently the only area in Wales where the discretionary benefit entitlement has been retained. ‌​‌‌‌​‌‌‍‌​‌‌‌​‌​‍‌​‌‌‌​‌​
But more than 90 per cent of those who responded to the survey did not support its removal. ‌​‌‌‌​‌‌‍‌​‌‌‌​‌​‍‌​‌‌‌​‌​
Members of the authority's education and youth scrutiny committee will meet to discuss the responses on Monday. ‌​‌‌‌​‌‌‍‌​‌‌‌​‌​‍‌​‌‌‌​‌​
They will be asked to provide their observations before the ruling Labour cabinet makes a final decision on whether to change the policy. ‌​‌‌‌​‌‌‍‌​‌‌‌​‌​‍‌​‌‌‌​‌​
If approved, the earliest charges would come into force is September 2020. ‌​‌‌‌​‌‌‍‌​‌‌‌​‌​‍‌​‌‌‌​‌​
By Liam Randall – Local Democracy Reporter (more here). ‌​‌‌‌​‌‌‍‌​‌‌‌​‌​‍‌​‌‌‌​‌​
Spotted something? Got a story? Send a Facebook Message | A direct message on Twitter | Email: News@Deeside.com
---
Latest News
Airbus confident in Broughton's abilities to build new RAF helicopter as assembly line plans push ahead
---