Job fears loom as supermarket ready meal manufacturer looks to downgrade Flint factory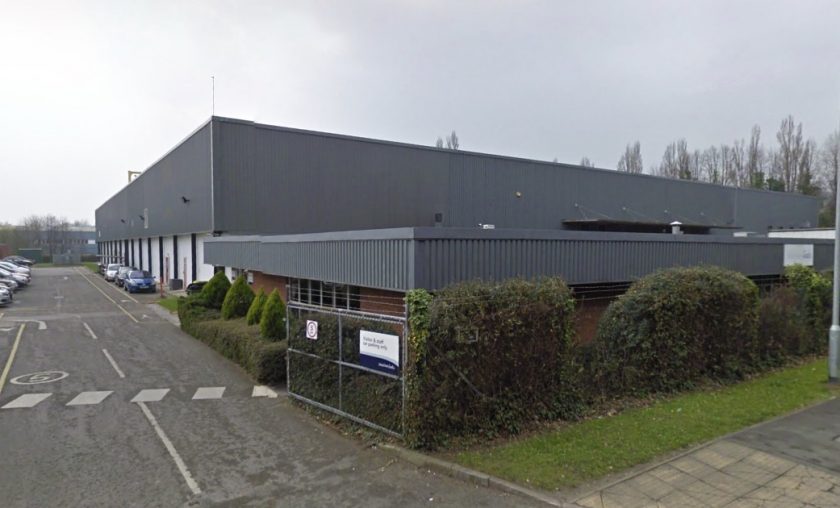 This article is old - Published: Thursday, Mar 30th, 2023
A ready meals manufacturer supplying the UK's leading supermarket chains is to begin a redundancy consultation at its Flint factory, according to reports.  ‌​‌‌‌​‌‌‍‌​‌‌‌​‌​‍‌​‌‌‌​‌​
Oscar Mayer has announced plans to downgrade its Aber Road Industrial Estate site which currently employs 330 people. ‌​‌‌‌​‌‌‍‌​‌‌‌​‌​‍‌​‌‌‌​‌​
The proposal involves transferring the production of several items to the company's larger facility in Wrexham. ‌​‌‌‌​‌‌‍‌​‌‌‌​‌​‍‌​‌‌‌​‌​
Staff unable to commute to the new location face potential job losses within the next few months. ‌​‌‌‌​‌‌‍‌​‌‌‌​‌​‍‌​‌‌‌​‌​
Oscar Mayer has stated that a consultation period will commence in April, lasting a minimum of 45 days, before any final decisions are made. ‌​‌‌‌​‌‌‍‌​‌‌‌​‌​‍‌​‌‌‌​‌​
The Flint facility is the smallest of Oscar Mayer's production units, with larger factories located in Wrexham and Erith, near London. ‌​‌‌‌​‌‌‍‌​‌‌‌​‌​‍‌​‌‌‌​‌​
The company has cited falling sales and increased production costs as the main reasons for the proposed changes. ‌​‌‌‌​‌‌‍‌​‌‌‌​‌​‍‌​‌‌‌​‌​
Sales have not returned to pre-pandemic levels, and the ongoing cost of living crisis has caused a decline in demand for ready meals. ‌​‌‌‌​‌‌‍‌​‌‌‌​‌​‍‌​‌‌‌​‌​
These factors have significantly impacted demand in the ready meals market, with Oscar Mayer's sales falling more than 10% short of expectations in recent months, the company said. ‌​‌‌‌​‌‌‍‌​‌‌‌​‌​‍‌​‌‌‌​‌​
"It is clear Oscar Mayer is far from alone in having to meet these challenges, but we remain resolute in our determination to minimise the disruption to our valued staff from this partial transfer of operations and jobs." Said a statement published by the Daily Post. ‌​‌‌‌​‌‌‍‌​‌‌‌​‌​‍‌​‌‌‌​‌​
Executive Chairman Peter Thornton, said: "Consulting our colleagues on a potential transfer of production and jobs has been a desperately difficult decision to reach." ‌​‌‌‌​‌‌‍‌​‌‌‌​‌​‍‌​‌‌‌​‌​
"Oscar Mayer fully recognises its responsibility to the local community and sincerely regrets the distress and disappointment this move may cause. " ‌​‌‌‌​‌‌‍‌​‌‌‌​‌​‍‌​‌‌‌​‌​
"This downsizing, should it occur, is no reflection on the talent and capability of our dedicated staff, who have worked exceptionally hard to help us increase efficiency, for which we remain extremely grateful." ‌​‌‌‌​‌‌‍‌​‌‌‌​‌​‍‌​‌‌‌​‌​
"I only hope it's of some reassurance that every measure will be taken to assist our colleagues in their search for meaningful alternative employment, should they find themselves unable to commute to Wrexham." ‌​‌‌‌​‌‌‍‌​‌‌‌​‌​‍‌​‌‌‌​‌​
"Until any decision is finalised, we are determined to continue to provide the highest standard of production to meet our valued customers' demands." ‌​‌‌‌​‌‌‍‌​‌‌‌​‌​‍‌​‌‌‌​‌​
Delyn MP Rob Roberts said he was informed of the decision via email on Thursday afternoon, he said: "I'm deeply disappointed by Oscar Mayer's announcement that they intend to cut over 200 jobs from the existing site in Flint. ‌​‌‌‌​‌‌‍‌​‌‌‌​‌​‍‌​‌‌‌​‌​
"It seems clear from their correspondence that they are committed to the change and do not wish to retain the current level of employees at the Aber Park Industrial Estate. ‌​‌‌‌​‌‌‍‌​‌‌‌​‌​‍‌​‌‌‌​‌​
"Delyn has a dedicated workforce – they are highly skilled, motivated and produce food to the absolute highest quality. They deserve better than this. ‌​‌‌‌​‌‌‍‌​‌‌‌​‌​‍‌​‌‌‌​‌​
"I have contacted management from the company and requested an urgent meeting to see what can be done to minimise the job loses locally and from that point see what action both the Welsh Government and United Kingdom Government can do to support these employees which will now cause undue stress and pressures to the workers and their families in the midst of a cost of living crisis. ‌​‌‌‌​‌‌‍‌​‌‌‌​‌​‍‌​‌‌‌​‌​
The Delyn MP continued: "I now speak directly to the workers of Oscar Mayer and pledge that I and my office will do everything we possibly can to minimise this unexpected and unnecessary cull of employees." ‌​‌‌‌​‌‌‍‌​‌‌‌​‌​‍‌​‌‌‌​‌​
Oscar Meyer acquired the Flint site from David Woods Foods in 2020 with the aim of making it a dedicated meat-free production unit. ‌​‌‌‌​‌‌‍‌​‌‌‌​‌​‍‌​‌‌‌​‌​
Spotted something? Got a story? Send a Facebook Message | A direct message on Twitter | Email: News@Deeside.com
---
Latest News
Flintshire Councillor says therapy equipment under public ownership is being flogged at car boot sales and charity shops
---