Head teacher hits out at 'unfair' distribution of £1m council fund as his school receives just 2%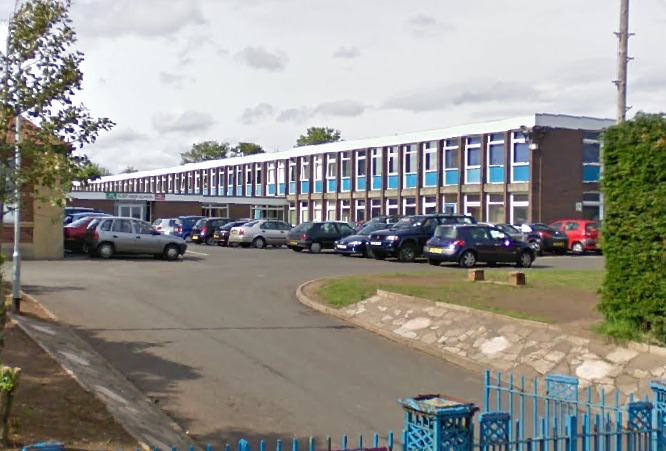 This article is old - Published: Friday, Mar 19th, 2021
A Flintshire head teacher has hit out at the "unfair" distribution of a £1m council fund after his school received just two per cent. ‌​‌‌‌​‌‌‍‌​‌‌‌​‌​‍‌​‌‌‌​‌​
Flintshire Council included the seven-figure sum in its budget for the upcoming financial year to help out secondary schools with large deficits. ‌​‌‌‌​‌‌‍‌​‌‌‌​‌​‍‌​‌‌‌​‌​
The amount is in addition to its normal education fund and was included to address concerns raised by inspection watchdog Estyn over the monetary position of secondary schools in the county, which hold a net shortfall of over £2m. ‌​‌‌‌​‌‌‍‌​‌‌‌​‌​‍‌​‌‌‌​‌​
However, some head teachers have hit out after it was revealed that almost three quarters of the amount would be shared between three of the area's eleven secondary schools. ‌​‌‌‌​‌‌‍‌​‌‌‌​‌​‍‌​‌‌‌​‌​
St David's High School in Saltney stands to benefit the most, receiving just over £465,000 of the total to address a shortfall of around £775,000. ‌​‌‌‌​‌‌‍‌​‌‌‌​‌​‍‌​‌‌‌​‌​
Ysgol Trefynnon in Holywell, which recently exited special measures, will be given more than £190,000, while St Richard Gwyn Catholic High School in Flint will be awarded around £80,000. ‌​‌‌‌​‌‌‍‌​‌‌‌​‌​‍‌​‌‌‌​‌​
Flint High School will receive the lowest amount of £20,000, leading to criticism from head teacher Jim Connelly, who said he had previously been forced to make staff cut backs to balance the school's books. ‌​‌‌‌​‌‌‍‌​‌‌‌​‌​‍‌​‌‌‌​‌​
Speaking at a council meeting held on Thursday (March 18, 2021), he said: "Reference has been made to (budgets) hampering children's education and that's happening in every single school within Flintshire. ‌​‌‌‌​‌‌‍‌​‌‌‌​‌​‍‌​‌‌‌​‌​
"There's people that have had to go home as schools have made many redundancies over the last few years because of austerity and because of how tight school budgets are
"I understand the council works hard in order to give us as much money as they possibly can. ‌​‌‌‌​‌‌‍‌​‌‌‌​‌​‍‌​‌‌‌​‌​
"However, throughout that time, we have made some incredibly difficult decisions with some people having to go home and tell their loved ones that they no longer have a position within a school." ‌​‌‌‌​‌‌‍‌​‌‌‌​‌​‍‌​‌‌‌​‌​
He added: "With one school receiving a huge amount of money, and then another two taking up a significant proportion, that seems patently unfair. ‌​‌‌‌​‌‌‍‌​‌‌‌​‌​‍‌​‌‌‌​‌​
"If I thought that two or three years down the line that I would be receiving a large sum in order to offset that, I would have made some different decisions in the past three to five years." ‌​‌‌‌​‌‌‍‌​‌‌‌​‌​‍‌​‌‌‌​‌​
Senior politicians and officers defended the way the money was distributed at the virtual meeting of the local authority's education, youth and culture scrutiny committee. ‌​‌‌‌​‌‌‍‌​‌‌‌​‌​‍‌​‌‌‌​‌​
Council leader Ian Roberts, who also oversees the education portfolio, said it was made clear when the budget was agreed that schools meeting certain criteria would stand to benefit most. ‌​‌‌‌​‌‌‍‌​‌‌‌​‌​‍‌​‌‌‌​‌​
‌​‌‌‌​‌‌‍‌​‌‌‌​‌​‍‌​‌‌‌​‌​
Factors considered under a formula devised by the authority to decide how much of the £1m should be handed out, include whether a school has less than 600 pupils or is located in an area with higher levels of deprivation. ‌​‌‌‌​‌‌‍‌​‌‌‌​‌​‍‌​‌‌‌​‌​
Schools with a deficit of greater that ten per cent of their delegated budget were also prioritised. ‌​‌‌‌​‌‌‍‌​‌‌‌​‌​‍‌​‌‌‌​‌​
The Labour leader said: "We know that one of the schools in Ysgol Treffynon has come out special measures and is doing very well. ‌​‌‌‌​‌‌‍‌​‌‌‌​‌​‍‌​‌‌‌​‌​
"It has this deficit around its neck, which all of its decisions are being considered by. ‌​‌‌‌​‌‌‍‌​‌‌‌​‌​‍‌​‌‌‌​‌​
"It is quite frankly unfair on the pupils that are there. ‌​‌‌‌​‌‌‍‌​‌‌‌​‌​‍‌​‌‌‌​‌​
"I am somewhat disappointed by the response this has received from some quarters." ‌​‌‌‌​‌‌‍‌​‌‌‌​‌​‍‌​‌‌‌​‌​
However, co-opted committee member Rebecca Stark also shared her concerns over how the funding was dished out. ‌​‌‌‌​‌‌‍‌​‌‌‌​‌​‍‌​‌‌‌​‌​
She said: "All the schools are having to make very difficult decisions about staffing levels, about cutting back on curriculum options, and about the resources that they provide. ‌​‌‌‌​‌‌‍‌​‌‌‌​‌​‍‌​‌‌‌​‌​
"You can understand the frustrations of schools who have really worked hard to stay within a positive balance as best as they possibly can, to then find that council money is being used to support those that don't. ‌​‌‌‌​‌‌‍‌​‌‌‌​‌​‍‌​‌‌‌​‌​
"We've got more schools going into deficit because there just isn't enough money in them." ‌​‌‌‌​‌‌‍‌​‌‌‌​‌​‍‌​‌‌‌​‌​
In response to the issues raised, the council's chief executive Colin Everett spoke out in favour of the formula used. ‌​‌‌‌​‌‌‍‌​‌‌‌​‌​‍‌​‌‌‌​‌​
He said: "It was not meant to benefit the secondary school network in totality, and I would be doing you an injustice if I could support anything where we started watering down the primary purpose, which is to support the secondaries in deficit. ‌​‌‌‌​‌‌‍‌​‌‌‌​‌​‍‌​‌‌‌​‌​
"I know that's not gone down that well with some heads and governors, and I fully understand, but if we were looking to increase all school funding equally, we would be doing it through the formula, not by a special case. ‌​‌‌‌​‌‌‍‌​‌‌‌​‌​‍‌​‌‌‌​‌​
"I would appeal to schools to work together as a community. ‌​‌‌‌​‌‌‍‌​‌‌‌​‌​‍‌​‌‌‌​‌​
"This is one of those moments where we're looking to support those in need." ‌​‌‌‌​‌‌‍‌​‌‌‌​‌​‍‌​‌‌‌​‌​
The majority of committee members voted to support the principles for allocating the £1m additional funding at the end of the meeting. ‌​‌‌‌​‌‌‍‌​‌‌‌​‌​‍‌​‌‌‌​‌​
Liam Randall – Local Democracy Reporter (more here). ‌​‌‌‌​‌‌‍‌​‌‌‌​‌​‍‌​‌‌‌​‌​
Spotted something? Got a story? Send a Facebook Message | A direct message on Twitter | Email: News@Deeside.com
---
Latest News
---