Hawarden: Police issue Cold Caller advice following recent 'suspicious incident'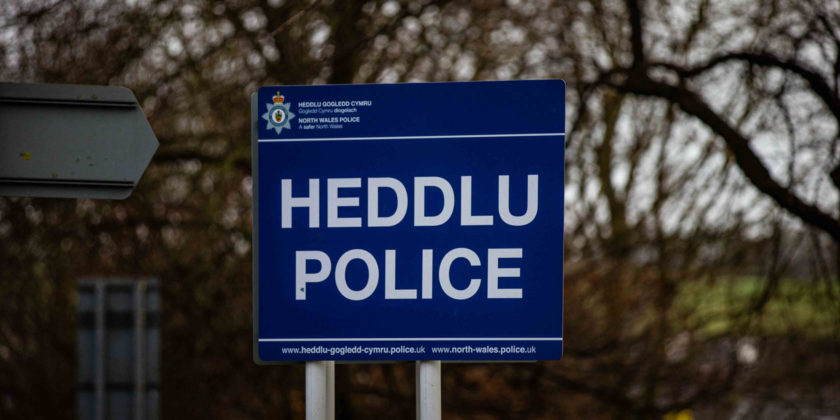 This article is old - Published: Monday, Jan 30th, 2023

Following a recent suspicious incident in the Hawarden area, North Wales Police is warning residents to take extra precautions when it comes to cold callers. ‌​‌‌‌​‌‌‍‌​‌‌‌​‌​‍‌​‌‌‌​‌​
Criminals are known to use deceptive tactics, such as pretending to be from the TV, broadband, water, gas, or electricity board, or even claiming to be a "reformed criminal on probation," to gain entry into homes. ‌​‌‌‌​‌‌‍‌​‌‌‌​‌​‍‌​‌‌‌​‌​
Once inside, the criminals may distract the homeowner with requests for a cup of tea or to check pipes or cables, while another person roams the house, helping themselves to valuables. ‌​‌‌‌​‌‌‍‌​‌‌‌​‌​‍‌​‌‌‌​‌​
North Wales Police advises residents to never allow cold callers into their homes, and to lock their back doors when answering the front door. ‌​‌‌‌​‌‌‍‌​‌‌‌​‌​‍‌​‌‌‌​‌​
Residents are also advised to check the legitimacy of official visitors by calling the respective companies and not to take their word for it, as they may have fake identification. ‌​‌‌‌​‌‌‍‌​‌‌‌​‌​‍‌​‌‌‌​‌​
If residents are suspicious of a caller, they are encouraged to report it on the North Wales Police. ‌​‌‌‌​‌‌‍‌​‌‌‌​‌​‍‌​‌‌‌​‌​
PSCO Jacqueline Pleszak said: "Please don't be a victim keep yourself and your neighbours safe – don't allow people in, if answering the front door – lock your back door." ‌​‌‌‌​‌‌‍‌​‌‌‌​‌​‍‌​‌‌‌​‌​
"Check all "official" visitors are legitimate by calling the companies involved, don't take their word for it, often they have fake ID as well." ‌​‌‌‌​‌‌‍‌​‌‌‌​‌​‍‌​‌‌‌​‌​
"If you are suspicious of a caller report it on 101 or web chat, try to write down as much information about the person as you can." ‌​‌‌‌​‌‌‍‌​‌‌‌​‌​‍‌​‌‌‌​‌​
"If a crime is ongoing or someone is in danger call 999." ‌​‌‌‌​‌‌‍‌​‌‌‌​‌​‍‌​‌‌‌​‌​
Police have issued the following advice: ‌​‌‌‌​‌‌‍‌​‌‌‌​‌​‍‌​‌‌‌​‌​ ‌​‌‌‌​‌‌‍‌​‌‌‌​‌​‍‌​‌‌‌​‌​
– Unannounced visits by people to your home to sell goods or services (sometimes called 'cold visits' or 'cold calls') are not illegal, but you can deter these individuals by putting a sticker or notice on your door saying that you don't wish to receive cold visits. ‌​‌‌‌​‌‌‍‌​‌‌‌​‌​‍‌​‌‌‌​‌​ ‌​‌‌‌​‌‌‍‌​‌‌‌​‌​‍‌​‌‌‌​‌​
– Anyone who calls at your door should have some form of identification. You are well within your rights to ask for this and make a note of their details. If you don't like the way they speak to you or you feel they're calling too often, simply ask them for their company's details and make a complaint. ‌​‌‌‌​‌‌‍‌​‌‌‌​‌​‍‌​‌‌‌​‌​ ‌​‌‌‌​‌‌‍‌​‌‌‌​‌​‍‌​‌‌‌​‌​
– Never give out banking or personal details to anyone you're unsure about. If you can't be certain if a visitor is genuinely who they say they are, ask them to come back at a later date. This gives you time to verify their identity and perhaps also arrange for a relative or friend to be there. ‌​‌‌‌​‌‌‍‌​‌‌‌​‌​‍‌​‌‌‌​‌​ ‌​‌‌‌​‌‌‍‌​‌‌‌​‌​‍‌​‌‌‌​‌​
– Remember, it's ok to tell visitors you're not interested or ask them to leave if you aren't comfortable. Legitimate visitors will understand. ‌​‌‌‌​‌‌‍‌​‌‌‌​‌​‍‌​‌‌‌​‌​ ‌​‌‌‌​‌‌‍‌​‌‌‌​‌​‍‌​‌‌‌​‌​
– Finally, look out for your neighbours, especially those who are elderly or vulnerable. They tend to be targeted most by those who may be up to no good. ‌​‌‌‌​‌‌‍‌​‌‌‌​‌​‍‌​‌‌‌​‌​ ‌​‌‌‌​‌‌‍‌​‌‌‌​‌​‍‌​‌‌‌​‌​
If you see anybody acting suspiciously in your area, you can report it via live web chat, 101 or anonymously on Crimestoppers 0800 555 111. ‌​‌‌‌​‌‌‍‌​‌‌‌​‌​‍‌​‌‌‌​‌​ ‌​‌‌‌​‌‌‍‌​‌‌‌​‌​‍‌​‌‌‌​‌​
For up-to-date information about crime, events, advice and general policing activity in your local area, sign up to North Wales Community Alerts here: https://orlo.uk/MKkbj ‌​‌‌‌​‌‌‍‌​‌‌‌​‌​‍‌​‌‌‌​‌​ ‌​‌‌‌​‌‌‍‌​‌‌‌​‌​‍‌​‌‌‌​‌​
Spotted something? Got a story? Send a Facebook Message | A direct message on Twitter | Email: News@Deeside.com
---
Latest News
---