Fundraiser for Deeside mum who lost both legs after being struck down with deadly infection raises over £30,000 in three days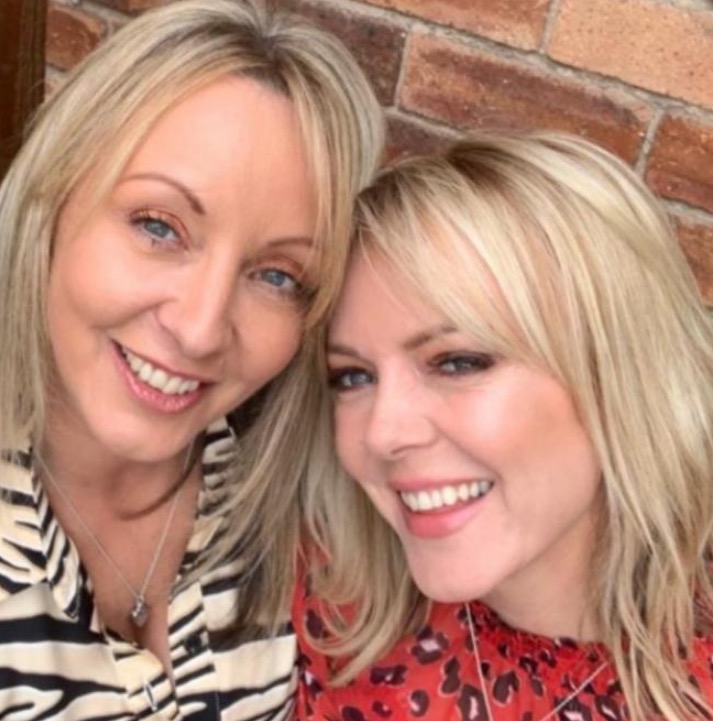 This article is old - Published: Saturday, Feb 13th, 2021
A fundraising page setup for a Deeside mum who had both her legs amputated after being struck down with meningococcal septicaemia has raised over £30,000 in just three days. ‌​‌‌‌​‌‌‍‌​‌‌‌​‌​‍‌​‌‌‌​‌​
Cher Little, 46, from Connah's Quay thought she had contracted Coronavirus after starting to feel unwell with fever, chills and a headache on October 6. ‌​‌‌‌​‌‌‍‌​‌‌‌​‌​‍‌​‌‌‌​‌​
The following day a rash started to develop on Cher's face, her family immediately called for an ambulance and was she taken to the Countess Hospital in Chester. ‌​‌‌‌​‌‌‍‌​‌‌‌​‌​‍‌​‌‌‌​‌​
With her condition rapidly deteriorating Cher was diagnosed with meningococcal septicaemia. ‌​‌‌‌​‌‌‍‌​‌‌‌​‌​‍‌​‌‌‌​‌​
She went in to multiple organ failure and was given only a 20 per cent chance of survival. ‌​‌‌‌​‌‌‍‌​‌‌‌​‌​‍‌​‌‌‌​‌​
Cher was put in to an induced coma and remained on life support for 3 weeks. ‌​‌‌‌​‌‌‍‌​‌‌‌​‌​‍‌​‌‌‌​‌​
"By the time she got to A&E her whole body was black from head to toe and was blistering and bleeding out," her sister Sian Lloyd said. ‌​‌‌‌​‌‌‍‌​‌‌‌​‌​‍‌​‌‌‌​‌​
Speaking to Wales Online, Sian said: "They put her straight into a coma within 15 minutes of being there. She had multiple organ failure – it was like everything was breaking down." ‌​‌‌‌​‌‌‍‌​‌‌‌​‌​‍‌​‌‌‌​‌​
"It was horrific, and she had to go through it all on her own because of the Covid rules." ‌​‌‌‌​‌‌‍‌​‌‌‌​‌​‍‌​‌‌‌​‌​
"Each time they tried to bring her out of the coma she wasn't responding very well, so they had to keep on putting her back to sleep." ‌​‌‌‌​‌‌‍‌​‌‌‌​‌​‍‌​‌‌‌​‌​
"They told us she was the sickest patient in the hospital at one stage." ‌​‌‌‌​‌‌‍‌​‌‌‌​‌​‍‌​‌‌‌​‌​
Cher has had to undergo extensive surgery; she has lost her spleen, her kidneys have been extremely compromised, her eyesight  and hands have been affected and she is in constant pain. ‌​‌‌‌​‌‌‍‌​‌‌‌​‌​‍‌​‌‌‌​‌​
After three weeks she came out of the coma and was taken off a ventilator but then she suffered a setback when she was diagnosed with Covid-19. ‌​‌‌‌​‌‌‍‌​‌‌‌​‌​‍‌​‌‌‌​‌​
Cher left hospital on Christmas Eve to spend a month at home with partner Mark, daughter Georgia, 22, and son Ryan, 18, where she was frequently cared for by NHS and district nurses. ‌​‌‌‌​‌‌‍‌​‌‌‌​‌​‍‌​‌‌‌​‌​
She went back into hospital on January 26, Sian said: 'They were carrying out procedures to see if they could save her feet.' But the lack of blood flow meant that they were too damaged and Cher's legs were amputated below the knees on February 3." ‌​‌‌‌​‌‌‍‌​‌‌‌​‌​‍‌​‌‌‌​‌​
"As you can imagine, Cher has a long road ahead, to recovery . What I would like to do, is make that road a little easier and give her something to focus on." ‌​‌‌‌​‌‌‍‌​‌‌‌​‌​‍‌​‌‌‌​‌​
"I've decided that when COVID rules relax and hospitality opens back up, I will hold a charity auction evening to raise funds that will go towards any adaptions that Cher might require to the house, potential prosthetic upgrades she may require and maybe even a family holiday for them all to recuperate together." Sian said. ‌​‌‌‌​‌‌‍‌​‌‌‌​‌​‍‌​‌‌‌​‌​
The GoFundMe page set up by Sian has raised over £30,000 in just three days. ‌​‌‌‌​‌‌‍‌​‌‌‌​‌​‍‌​‌‌‌​‌​
"Everybody has got behind her. She is so well-loved. People are just shocked and saddened to see what has happened to her." Sian told the Metro. ‌​‌‌‌​‌‌‍‌​‌‌‌​‌​‍‌​‌‌‌​‌​
It is hoped that Cher will return home next week where she will continue her rehabilitation. ‌​‌‌‌​‌‌‍‌​‌‌‌​‌​‍‌​‌‌‌​‌​
‌​‌‌‌​‌‌‍‌​‌‌‌​‌​‍‌​‌‌‌​‌​
‌​‌‌‌​‌‌‍‌​‌‌‌​‌​‍‌​‌‌‌​‌​
‌​‌‌‌​‌‌‍‌​‌‌‌​‌​‍‌​‌‌‌​‌​
‌​‌‌‌​‌‌‍‌​‌‌‌​‌​‍‌​‌‌‌​‌​
‌​‌‌‌​‌‌‍‌​‌‌‌​‌​‍‌​‌‌‌​‌​
Spotted something? Got a story? Send a Facebook Message | A direct message on Twitter | Email: News@Deeside.com
---
Latest News
---