Flintshire Councillor considered quitting over barrage of 'unfair criticism' on social media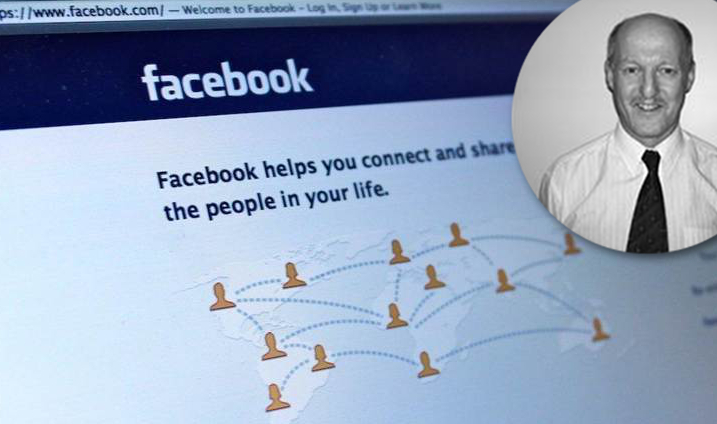 This article is old - Published: Monday, Oct 15th, 2018

A politician has revealed he has considered quitting after receiving online abuse. ‌​‌‌‌​‌‌‍‌​‌‌‌​‌​‍‌​‌‌‌​‌​
Councillor David Williams, who represents Penyffordd on Flintshire Council, said had received unfair criticism on Facebook in light of a recent burglary in the village. ‌​‌‌‌​‌‌‍‌​‌‌‌​‌​‍‌​‌‌‌​‌​
Both he and fellow county councillor Cindy Hinds were accused of not providing enough support to the victim of the crime, despite not being aware of their identity. ‌​‌‌‌​‌‌‍‌​‌‌‌​‌​‍‌​‌‌‌​‌​
Cllr Williams said the comments, which were made on the social media website last week, had caused division and 'ill feeling' in the community. ‌​‌‌‌​‌‌‍‌​‌‌‌​‌​‍‌​‌‌‌​‌​
In a post published via the Penyffordd Community Facebook page, he said: "Firstly, Cindy and I do not subscribe to Facebook. ‌​‌‌‌​‌‌‍‌​‌‌‌​‌​‍‌​‌‌‌​‌​
"If we did we would have even less of a life than we have at the moment with the amount of things we have to deal with in this village. ‌​‌‌‌​‌‌‍‌​‌‌‌​‌​‍‌​‌‌‌​‌​
"This decision has clearly proved to be the right one given the amount of exchanges we have had to deal with over the past week. ‌​‌‌‌​‌‌‍‌​‌‌‌​‌​‍‌​‌‌‌​‌​
"The way these crimes have been put to us and the subsequent posts have been totally unfair, and as many of you will know, if something is reported to either of us, we will always do our best, as will our community councillors. ‌​‌‌‌​‌‌‍‌​‌‌‌​‌​‍‌​‌‌‌​‌​
"To put the record straight, if the person who reported the crimes on Facebook originally had got in touch with Cindy and I directly to see what we could do, we would both have taken it on board. ‌​‌‌‌​‌‌‍‌​‌‌‌​‌​‍‌​‌‌‌​‌​
"Instead we have been subjected to a barrage of social media criticism that escalated into other unrelated abuse. ‌​‌‌‌​‌‌‍‌​‌‌‌​‌​‍‌​‌‌‌​‌​
"Neither of us know who the victim is or where she lived. ‌​‌‌‌​‌‌‍‌​‌‌‌​‌​‍‌​‌‌‌​‌​
"The police will not disclose this information due to confidentiality, and this was confirmed at the community council meeting on Wednesday." ‌​‌‌‌​‌‌‍‌​‌‌‌​‌​‍‌​‌‌‌​‌​
The comments follow the recent launch of a police investigation relating to online abuse directed against town councillors in another area of Flintshire. ‌​‌‌‌​‌‌‍‌​‌‌‌​‌​‍‌​‌‌‌​‌​
North Wales Police is looking into alleged threats made to representatives on Holywell Town Council after a community meeting to gauge opinion on de-pedestrianising the High Street. ‌​‌‌‌​‌‌‍‌​‌‌‌​‌​‍‌​‌‌‌​‌​
Following last month's meeting, there were reports of threats of violence and verbal abuse being hurled at town councillors on social media. ‌​‌‌‌​‌‌‍‌​‌‌‌​‌​‍‌​‌‌‌​‌​
Cllr Williams said the latest spate of abuse in Penyffordd has led him to consider stepping down from his role. ‌​‌‌‌​‌‌‍‌​‌‌‌​‌​‍‌​‌‌‌​‌​
He said: "The writer says that new blood is needed, and if she feels so strongly about this, I would challenge her to find anybody who is harder working and more committed than Cindy and me to our causes. ‌​‌‌‌​‌‌‍‌​‌‌‌​‌​‍‌​‌‌‌​‌​
"I had a resignation letter ready to put in a few months back because of my disillusionment with Flintshire Council, but only stayed on after appeals from friends and residents. ‌​‌‌‌​‌‌‍‌​‌‌‌​‌​‍‌​‌‌‌​‌​
"This recent abuse has started to make me think if it really is worth carrying on. ‌​‌‌‌​‌‌‍‌​‌‌‌​‌​‍‌​‌‌‌​‌​
"Facebook is an important communication means, but incidents like this do nothing to help its already tarnished reputation. ‌​‌‌‌​‌‌‍‌​‌‌‌​‌​‍‌​‌‌‌​‌​
"I therefore hope that future posts and communication is done in a more thoughtful and appropriate manner, and if anybody does have an issue over anything, approach Cindy or I in the decent manner that we are accustomed to." ‌​‌‌‌​‌‌‍‌​‌‌‌​‌​‍‌​‌‌‌​‌​
By Liam Randall – Local Democracy Reporter ‌​‌‌‌​‌‌‍‌​‌‌‌​‌​‍‌​‌‌‌​‌​
Spotted something? Got a story? Send a Facebook Message | A direct message on Twitter | Email: News@Deeside.com
---
Latest News
---