Council vote to adopt Local Development Plan despite strong opposition in Hawarden councillors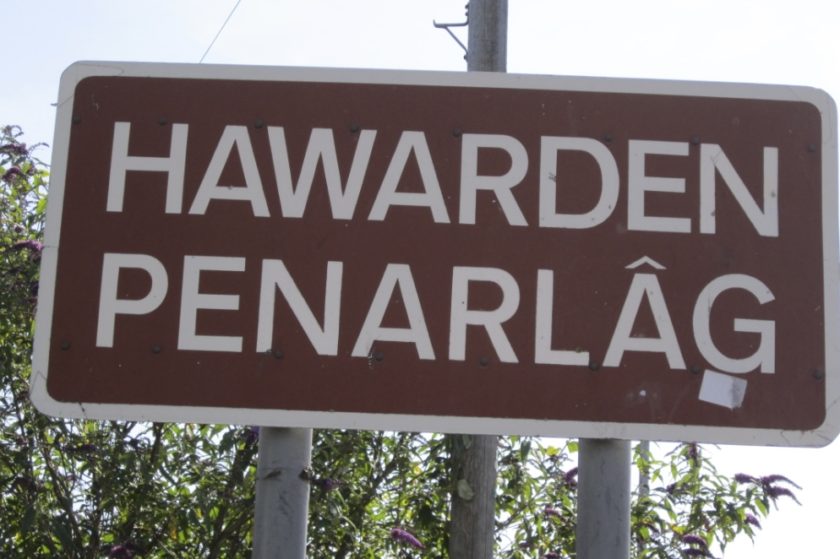 Flintshire Council has voted in favour of adopting its Local Development Plan, despite strong opposition from Hawarden councillors. ‌​‌‌‌​‌‌‍‌​‌‌‌​‌​‍‌​‌‌‌​‌​
The LDP is a required plan that earmarks sites across the county on which thousands of houses can be built over the next few years. ‌​‌‌‌​‌‌‍‌​‌‌‌​‌​‍‌​‌‌‌​‌​
Flintshire is one of just two local authorities in Wales, the other being Wrexham, which does not currently have a plan in place, being nearly eight years behind schedule. ‌​‌‌‌​‌‌‍‌​‌‌‌​‌​‍‌​‌‌‌​‌​
But Flintshire's plan has recently been examined by the Welsh Government and an independent planning inspectorate, deeming it ready for approval. ‌​‌‌‌​‌‌‍‌​‌‌‌​‌​‍‌​‌‌‌​‌​


‌​‌‌‌​‌‌‍‌​‌‌‌​‌​‍‌​‌‌‌​‌​
Introducing the plan to full council, Chief Planning Officer Andrew Farrow said it would protect against speculative developments and give residents certainty. ‌​‌‌‌​‌‌‍‌​‌‌‌​‌​‍‌​‌‌‌​‌​
Cabinet member for planning Mold East Cllr Chris Bithell (Lab) asked members to consider the plan as a whole, not just on issues in their ward, saying it is vital to meet housing needs in the county. ‌​‌‌‌​‌‌‍‌​‌‌‌​‌​‍‌​‌‌‌​‌​
But during the consultation period concerns have been raised about the impact a development would have on infrastructure, schools and amenities in some areas. ‌​‌‌‌​‌‌‍‌​‌‌‌​‌​‍‌​‌‌‌​‌​
One of the sites earmarked in the plan is land between Ash Lane and Park Avenue in Hawarden, with proposals to build more than 280 homes on green land there. The site has proven controversial, with over 2,500 people signing a petition opposing it and hundreds of placards being erected in gardens protesting the plans. ‌​‌‌‌​‌‌‍‌​‌‌‌​‌​‍‌​‌‌‌​‌​
Hawarden members from across the political spectrum were united in their opposition to the LDP – Mancot ward Cllr's Ant Turton (Ind) and Sam Swash (Lab), and Aston ward Cllr's Helen Brown (Ind) and Gillian Brockley (Ind). ‌​‌‌‌​‌‌‍‌​‌‌‌​‌​‍‌​‌‌‌​‌​
Having declared an interest as a supporter of the 'Stop the Gladstone Estate Build' campaign, Cllr Hawarden Mancot Cllr Sam Swash, went against the wishes of his own party leadership, and said he believed the plan would benefit landed gentry more than residents. ‌​‌‌‌​‌‌‍‌​‌‌‌​‌​‍‌​‌‌‌​‌​


‌​‌‌‌​‌‌‍‌​‌‌‌​‌​‍‌​‌‌‌​‌​
He gave a passionate speech on why he would vote against the plan. ‌​‌‌‌​‌‌‍‌​‌‌‌​‌​‍‌​‌‌‌​‌​
"Sound in this context means it ticks boxes", he said. ‌​‌‌‌​‌‌‍‌​‌‌‌​‌​‍‌​‌‌‌​‌​
"Is that the height of our ambition, to tick boxes and do what we are told? ‌​‌‌‌​‌‌‍‌​‌‌‌​‌​‍‌​‌‌‌​‌​
"The people of Flintshire deserve better. This has been the biggest campaign against a housing development in Flintshire's history and these are the people we serve. ‌​‌‌‌​‌‌‍‌​‌‌‌​‌​‍‌​‌‌‌​‌​
"At every single turn they have been ignored by this council. That is not democracy, that is not sound." ‌​‌‌‌​‌‌‍‌​‌‌‌​‌​‍‌​‌‌‌​‌​
Cllr Swash said less than 2,300 of the houses that could be built as part of the plan would be affordable. ‌​‌‌‌​‌‌‍‌​‌‌‌​‌​‍‌​‌‌‌​‌​
He added: "I have absolutely no doubt about my beliefs or convictions. I will not be voting for a plan that proposes to flood this county with unaffordable homes." ‌​‌‌‌​‌‌‍‌​‌‌‌​‌​‍‌​‌‌‌​‌​
Hawarden Aston Cllr Helen Brown said it would have a "devastating" and "reckless" effect on the community, pointing to flooding concerns and pressure on school places. ‌​‌‌‌​‌‌‍‌​‌‌‌​‌​‍‌​‌‌‌​‌​
"I ask you today to vote against the LDP", she said. ‌​‌‌‌​‌‌‍‌​‌‌‌​‌​‍‌​‌‌‌​‌​
Fellow Hawarden Aston Cllr Gillian Brockley added: "We must protect our green spaces at all costs." ‌​‌‌‌​‌‌‍‌​‌‌‌​‌​‍‌​‌‌‌​‌​
Buckley Mountain Cllr Carol Ellis (non-aligned) said the amount of development in Buckley over the years had been "off the scale". ‌​‌‌‌​‌‌‍‌​‌‌‌​‌​‍‌​‌‌‌​‌​
"I will find myself unable to support this plan", she added. ‌​‌‌‌​‌‌‍‌​‌‌‌​‌​‍‌​‌‌‌​‌​
But other members looked upon the plan more favourably. ‌​‌‌‌​‌‌‍‌​‌‌‌​‌​‍‌​‌‌‌​‌​
Penyffordd Cllr Alasdair Ibbotson (Lab) welcomed the protection it would give his ward which as been targeted by developers over a number of years. ‌​‌‌‌​‌‌‍‌​‌‌‌​‌​‍‌​‌‌‌​‌​
He said: "I make no apology for failing to hide the love I have for my own community in Penyffordd. ‌​‌‌‌​‌‌‍‌​‌‌‌​‌​‍‌​‌‌‌​‌​
"We have heard about the risks of speculative development and it has been Penyffordd that has been in the frontline of this. ‌​‌‌‌​‌‌‍‌​‌‌‌​‌​‍‌​‌‌‌​‌​
"It has got great schools, great people, it's got a real sense of community and it's in a beauty spot surrounded by green space and Penymynydd woods. It has great transport links. ‌​‌‌‌​‌‌‍‌​‌‌‌​‌​‍‌​‌‌‌​‌​


‌​‌‌‌​‌‌‍‌​‌‌‌​‌​‍‌​‌‌‌​‌​
"However, that makes it an absolute 'mecca' for developers. Voting for this plan is voting to protect my community and other communities like it across Flintshire, but particularly those near the Cheshire border." ‌​‌‌‌​‌‌‍‌​‌‌‌​‌​‍‌​‌‌‌​‌​
Buckley Pentrobin Cllr Mike Peers (Ind) said: "The plan hasn't delivered everything we're looking for but if this is adopted we can take it forward." ‌​‌‌‌​‌‌‍‌​‌‌‌​‌​‍‌​‌‌‌​‌​
He added that everything in the plan had been put through public consultation, and called for development to be shared around Flintshire. ‌​‌‌‌​‌‌‍‌​‌‌‌​‌​‍‌​‌‌‌​‌​
Hope Cllr Gladys Healey (Lab) and Caergwrle Cllr Dave Healey (Lab) had declared personal and prejudicial interests due to sites in their wards contained within the plan. ‌​‌‌‌​‌‌‍‌​‌‌‌​‌​‍‌​‌‌‌​‌​
They withdrew from the chamber, did not participate in the debate or vote on the LDP, which ultimately won approval from a majority of members. ‌​‌‌‌​‌‌‍‌​‌‌‌​‌​‍‌​‌‌‌​‌​
‌​‌‌‌​‌‌‍‌​‌‌‌​‌​‍‌​‌‌‌​‌​
By Rory Sheehan – Local Democracy Reporter ‌​‌‌‌​‌‌‍‌​‌‌‌​‌​‍‌​‌‌‌​‌​
Spotted something? Got a story? Send a Facebook Message | A direct message on Twitter | Email: News@Deeside.com
---
Latest News
---