Experiment reveals people in UK think large alcohol measures are small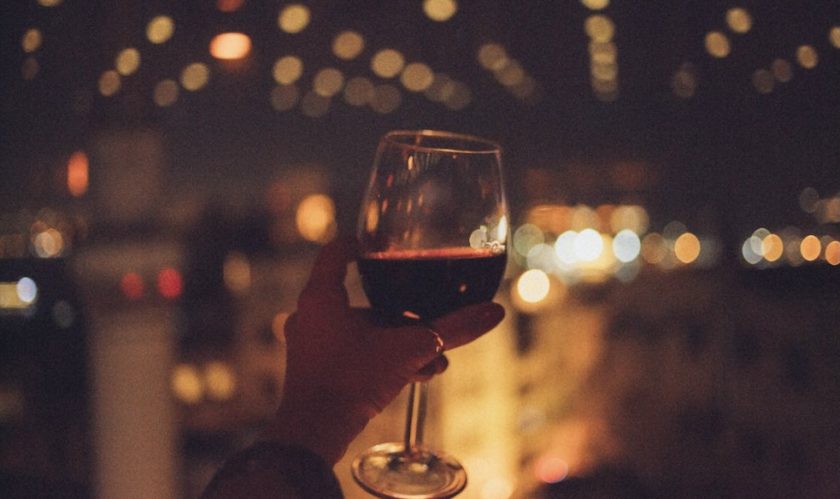 This article is old - Published: Friday, Dec 16th, 2022
New research has revealed people risk drink driving this festive season, as in an experiment just 19 per cent could identify the amount of alcohol poured into a glass at home by sight. ‌​‌‌‌​‌‌‍‌​‌‌‌​‌​‍‌​‌‌‌​‌​
With the cost-of-living crisis meaning nearly one in five people are drinking more at home, rather than in pubs and restaurants to save money, people may consume far more alcohol than intended because they underestimate the size of glasses they pour. ‌​‌‌‌​‌‌‍‌​‌‌‌​‌​‍‌​‌‌‌​‌​
The research from Direct Line Motor Insurance saw an experiment where almost three quarters of adults (70 per cent) were shown a large 250ml glass of wine, and believed it was a medium or small glass. ‌​‌‌‌​‌‌‍‌​‌‌‌​‌​‍‌​‌‌‌​‌​
Under a fifth correctly identified how much alcohol was in the glass. The research raises concerns that people could accidentally drink too much when pouring alcohol at home during the festive season. ‌​‌‌‌​‌‌‍‌​‌‌‌​‌​‍‌​‌‌‌​‌​
Most people are clueless when calculating how many units of alcohol are in a large glass of wine. Only 15 per cent correctly identified it contains 3.2 units. The vast majority, 85 per cent, of people either underestimated the number of units or were completely unsure of the amount in the glass they were shown. ‌​‌‌‌​‌‌‍‌​‌‌‌​‌​‍‌​‌‌‌​‌​
The research also found people are no better at estimating the volume of spirits. ‌​‌‌‌​‌‌‍‌​‌‌‌​‌​‍‌​‌‌‌​‌​
When shown a serving of gin in a glass, just 22 per cent correctly identified a double measure. ‌​‌‌‌​‌‌‍‌​‌‌‌​‌​‍‌​‌‌‌​‌​
Nearly six in ten (59 per cent) thought it was a single measure and 13 per cent were unsure. On the units of alcohol in a double measure of gin, only 23 per cent estimated correctly that it contained 1.8 units. ‌​‌‌‌​‌‌‍‌​‌‌‌​‌​‍‌​‌‌‌​‌​
Direct Line is urging people to monitor the amount of alcohol consumed carefully, using measures if they want to monitor the volume of alcohol being poured. ‌​‌‌‌​‌‌‍‌​‌‌‌​‌​‍‌​‌‌‌​‌​
At present, 39 per cent of drinkers never check how much alcohol they pour at home. ‌​‌‌‌​‌‌‍‌​‌‌‌​‌​‍‌​‌‌‌​‌​
There are strict alcohol limits for drivers, but it is impossible to say exactly how many alcoholic drinks this equals as it is different for each person. ‌​‌‌‌​‌‌‍‌​‌‌‌​‌​‍‌​‌‌‌​‌​
Lorraine Price, Head of Motor Insurance at Direct Line, commented:"The cost-of-living crisis means people are more likely to be drinking at home this festive season rather than in pubs or restaurants that have set measurements for alcohol servings." ‌​‌‌‌​‌‌‍‌​‌‌‌​‌​‍‌​‌‌‌​‌​
"People find it difficult to gauge how much they pour when drinking at home." ‌​‌‌‌​‌‌‍‌​‌‌‌​‌​‍‌​‌‌‌​‌​
"There is a serious risk that some people will be over the drink driving limit if driving later that evening or the following morning." ‌​‌‌‌​‌‌‍‌​‌‌‌​‌​‍‌​‌‌‌​‌​
"It is important people remember people react to alcohol differently, impacted by many factors including your age, metabolism, weight and what you've eaten. There's no one size fits all when drinking this festive season" ‌​‌‌‌​‌‌‍‌​‌‌‌​‌​‍‌​‌‌‌​‌​
Spotted something? Got a story? Send a Facebook Message | A direct message on Twitter | Email: News@Deeside.com
---
Latest News
---