CPS issues new prosecution guidance for stalking, harassment and controlling behaviour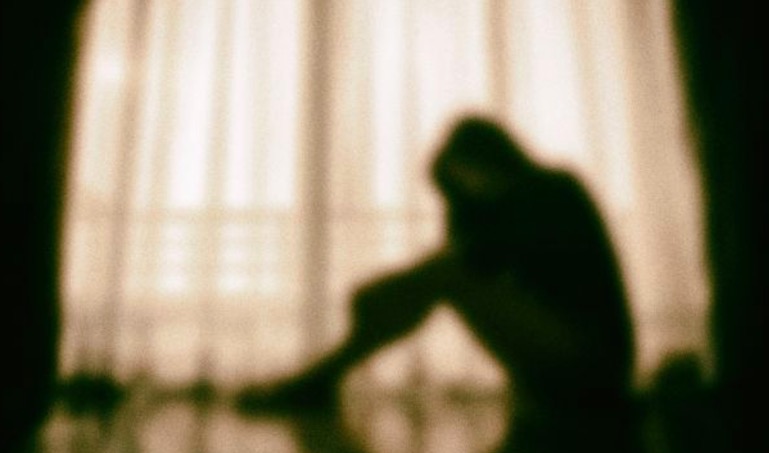 Updated guidance on controlling behaviour published by the Crown Prosecution Service today emphasises the need for prosecutors to closely scrutinise the actions of a suspect, who can often take steps to disrupt or mislead criminal proceedings. ‌​‌‌‌​‌‌‍‌​‌‌‌​‌​‍‌​‌‌‌​‌​
The CPS prosecution guidance on controlling and coercive behaviour and stalking or harassment has been updated and advises prosecutors about the different tactics a suspect can use, including 'love-bombing' which is where they will intermittently carry out loving acts (eg. sending flowers) between other behaviour to confuse the victim and gain more control. ‌​‌‌‌​‌‌‍‌​‌‌‌​‌​‍‌​‌‌‌​‌​
Once an investigation is underway, a suspect may then make counter-allegations of abuse, argue their actions were in self-defence, actively mislead the investigation with their behaviour and even apply for non-molestations orders or ask courts to vary restraining orders to exert more control over the victim. ‌​‌‌‌​‌‌‍‌​‌‌‌​‌​‍‌​‌‌‌​‌​
By looking at the evidence surrounding a suspect's actions, prosecutors can help inform and support investigators in building a robust case. This evidence will also enable an accurate assessment of the risk, so that the necessary support can be put in place for a victim. ‌​‌‌‌​‌‌‍‌​‌‌‌​‌​‍‌​‌‌‌​‌​
Chief Crown Prosecutor Kate Brown, national lead for domestic abuse at the CPS, said: ‌​‌‌‌​‌‌‍‌​‌‌‌​‌​‍‌​‌‌‌​‌​
"We do not underestimate the impact of stalking or controlling or coercive behaviour on victims who can be forced to change their daily routines, left in fear of their life and totally consumed by this offending. ‌​‌‌‌​‌‌‍‌​‌‌‌​‌​‍‌​‌‌‌​‌​
"Our prosecutors consider all the evidence, including how a suspect's actions have impacted the victim, to build a picture of their manipulative behaviour and present a robust case in court. ‌​‌‌‌​‌‌‍‌​‌‌‌​‌​‍‌​‌‌‌​‌​
"These controlling offences can quickly escalate and that is why we're absolutely committed to prosecuting wherever our legal test is met and will always seek out relevant orders to protect victims. ‌​‌‌‌​‌‌‍‌​‌‌‌​‌​‍‌​‌‌‌​‌​
"Bringing offenders of violence against women and girls to justice is our priority and we are working hard to drive improvements for victims of these crimes." ‌​‌‌‌​‌‌‍‌​‌‌‌​‌​‍‌​‌‌‌​‌​
Suky Bhaker, CEO, Suzy Lamplugh Trust, said: ‌​‌‌‌​‌‌‍‌​‌‌‌​‌​‍‌​‌‌‌​‌​
"Stalking is a high-risk crime, underpinned by a fixation and obsession which is relentless in its nature and often encompasses all aspects of victims' lives posing a serious risk to their wellbeing and safety. ‌​‌‌‌​‌‌‍‌​‌‌‌​‌​‍‌​‌‌‌​‌​
"It is therefore critical that stalking behaviours are correctly identified by criminal justice professionals in order to appropriately manage perpetrators and mitigate risks to victims. ‌​‌‌‌​‌‌‍‌​‌‌‌​‌​‍‌​‌‌‌​‌​
"We look forward to working with the CPS to ensure victims of stalking are protected and can achieve the justice they deserve." ‌​‌‌‌​‌‌‍‌​‌‌‌​‌​‍‌​‌‌‌​‌​
Prosecutors are asked to consider how an offender's actions have impacted a victim's behaviour when making a charging decision as people may respond to abuse in several ways. When assessing the impact of offending, the guidance sets out how prosecutors should look for evidence showing changes a victim has made to their lifestyle. ‌​‌‌‌​‌‌‍‌​‌‌‌​‌​‍‌​‌‌‌​‌​
The updated guidance emphasises the importance of considering stalking, harassment and controlling or coercive behaviour alongside other available charges, in that order, when dealing with conduct which overlaps these offences. This is because stalking or harassment offences have greater sentencing powers and for stalking there's also the ability to apply for additional protective orders by way of Stalking Protection Orders. ‌​‌‌‌​‌‌‍‌​‌‌‌​‌​‍‌​‌‌‌​‌​
For example, monitoring a person's movement or social media may constitute both stalking and controlling or coercive behaviour, while controlling who they meet and when they leave the house may constitute both harassment and controlling or coercive behaviour. ‌​‌‌‌​‌‌‍‌​‌‌‌​‌​‍‌​‌‌‌​‌​
The changes in the updated prosecution guidance build on our wider efforts to make lasting changes for victims of these offences. This year, the CPS started work with the police on developing a joint justice plan to improve the collective handling of domestic abuse cases which is due to be published at the end of the year. ‌​‌‌‌​‌‌‍‌​‌‌‌​‌​‍‌​‌‌‌​‌​
Spotted something? Got a story? Send a Facebook Message | A direct message on Twitter | Email: News@Deeside.com
---
Latest News
---