Council tax rise will be less than 4 per cent this year Flintshire council has said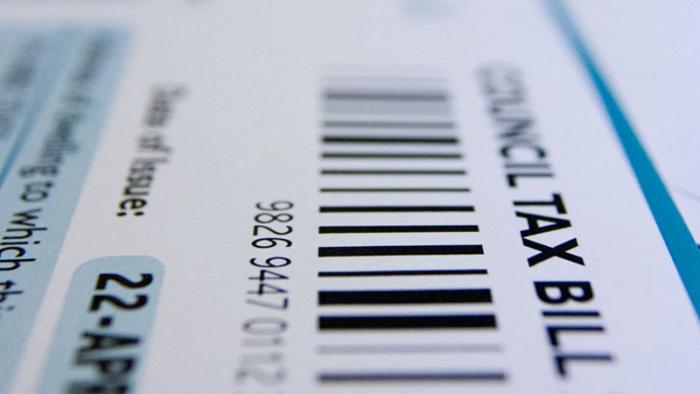 This article is old - Published: Friday, Feb 5th, 2021
Council tax will rise by no more than 4 per cent in April, Flintshire council has said. ‌​‌‌‌​‌‌‍‌​‌‌‌​‌​‍‌​‌‌‌​‌​
The council's cabinet will meet later this month to make final recommendations for setting a balanced budget for 2021/22. ‌​‌‌‌​‌‌‍‌​‌‌‌​‌​‍‌​‌‌‌​‌​
The local authority said it has made £100m of savings over the past decade "to make the council as efficient as possible and to shield front-line services from damaging budget cuts." ‌​‌‌‌​‌‌‍‌​‌‌‌​‌​‍‌​‌‌‌​‌​
The council is planning to increase investment in schools and social services this year "to keep up with the scale and complexity of demand for services." ‌​‌‌‌​‌‌‍‌​‌‌‌​‌​‍‌​‌‌‌​‌​
The authority also said that council tax rises of "5 per cent or more are no longer acceptable. This year the council plan to contain the annual increase in council tax to under 4% in keeping with that line." ‌​‌‌‌​‌‌‍‌​‌‌‌​‌​‍‌​‌‌‌​‌​
Homes will face a weekly increase – on a Band D property – of about £1.00 a week. ‌​‌‌‌​‌‌‍‌​‌‌‌​‌​‍‌​‌‌‌​‌​
Councils are heavily dependent on governments to fund the public services "properly after years of austerity and public sector cuts at the national level." ‌​‌‌‌​‌‌‍‌​‌‌‌​‌​‍‌​‌‌‌​‌​
The settlement proposed for local government by Welsh Government for 2021/22 will help the council balance its budget but is barely sufficient for its needs. ‌​‌‌‌​‌‌‍‌​‌‌‌​‌​‍‌​‌‌‌​‌​
Flintshire council said that "no new efficiencies of a large scale are possible. However, through prudent financial management the council has still been able to capture further efficiencies of close to £2.0m to help balance the budget." ‌​‌‌‌​‌‌‍‌​‌‌‌​‌​‍‌​‌‌‌​‌​
The council's leader and cabinet member for education and youth, Councillor Ian Roberts, said: ‌​‌‌‌​‌‌‍‌​‌‌‌​‌​‍‌​‌‌‌​‌​
"It has been an ambition of the council to increase the amount of funding we allocate to schools, and particularly to secondary schools as their budgets are under such stress, whilst at the same time trying to keep  the council Tax rise to an affordable level. ‌​‌‌‌​‌‌‍‌​‌‌‌​‌​‍‌​‌‌‌​‌​
"Our long-established view is that it is for Governments to ensure that local authorities are properly funded. Governments need to ensure that local authorities can be resilient. No more so than now, in the midst of a protracted emergency situation. ‌​‌‌‌​‌‌‍‌​‌‌‌​‌​‍‌​‌‌‌​‌​
"We recognise and value the commitment Welsh Government has made to funding local government through the emergency situation through the Hardship Fund and the Income Loss Fund. We need this financial support to continue into 2021/22 as the emergency is still with us." ‌​‌‌‌​‌‌‍‌​‌‌‌​‌​‍‌​‌‌‌​‌​
The county council's cabinet member for finance, Councillor Glyn Banks, said: ‌​‌‌‌​‌‌‍‌​‌‌‌​‌​‍‌​‌‌‌​‌​
"Despite the challenges of an ongoing emergency situation the council has been able to present a balanced budget. This year the council will make a significant investment in schools with an increase of 3.6% on last year. ‌​‌‌‌​‌‌‍‌​‌‌‌​‌​‍‌​‌‌‌​‌​
"We are a low-funded council that makes efficient use of our resources as said by our financial regulator Audit Wales." ‌​‌‌‌​‌‌‍‌​‌‌‌​‌​‍‌​‌‌‌​‌​
The council's chief executive, Colin Everett, said: ‌​‌‌‌​‌‌‍‌​‌‌‌​‌​‍‌​‌‌‌​‌​
"We have taken a prudent and balanced approach to our annual budget, as required by law and the principles of good governance, whilst protecting priorities of the council. This is a well balanced budget. All of our front-line services have been protected. ‌​‌‌‌​‌‌‍‌​‌‌‌​‌​‍‌​‌‌‌​‌​
"A number of open risks remain to be managed, and we will again be challenged to manage our budget in-year throughout 2021/22. Our track record of living within our means once we have set our budget for the year is a strong one." ‌​‌‌‌​‌‌‍‌​‌‌‌​‌​‍‌​‌‌‌​‌​
Spotted something? Got a story? Send a Facebook Message | A direct message on Twitter | Email: News@Deeside.com
---
Latest News
---