Council claims to have "delivered" for residents by keeping tax rise below Welsh average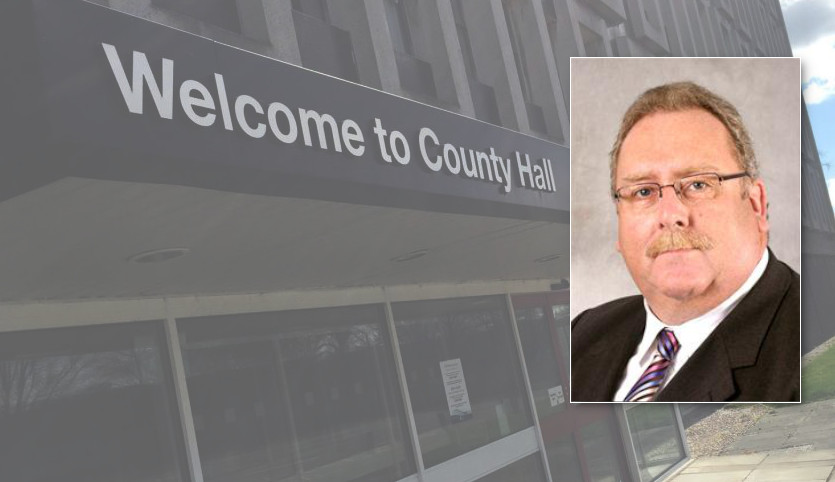 This article is old - Published: Wednesday, Dec 18th, 2019
Leading councillors in Flintshire say they will have delivered for residents by keeping council tax levels below the Welsh average next year. ‌​‌‌‌​‌‌‍‌​‌‌‌​‌​‍‌​‌‌‌​‌​
It was announced yesterday that Flintshire Council was confident of keeping any increase in rates to below five per cent after receiving an extra £10.4m in funding from the Welsh Government. ‌​‌‌‌​‌‌‍‌​‌‌‌​‌​‍‌​‌‌‌​‌​
Members of the local authority's ruling Labour administration declared it as good news for people living in the county with the average Welsh council tax rise expected to be around seven per cent for 2020/21. ‌​‌‌‌​‌‌‍‌​‌‌‌​‌​‍‌​‌‌‌​‌​
However, there has been a mixed reaction on social media as some people suggested there should be no uplift after facing hikes of 6.7 and 8.75 per cent in the last two years. ‌​‌‌‌​‌‌‍‌​‌‌‌​‌​‍‌​‌‌‌​‌​
Despite this, council leader Ian Roberts said it would be difficult to protect frontline services without bills going up. ‌​‌‌‌​‌‌‍‌​‌‌‌​‌​‍‌​‌‌‌​‌​
He said: "There seems to be an idea prevalent that you can have good effective public services without paying for them. ‌​‌‌‌​‌‌‍‌​‌‌‌​‌​‍‌​‌‌‌​‌​
"Well, you can't. You have to pay whether it's through tax, national insurance or in whatever way we're taxed. ‌​‌‌‌​‌‌‍‌​‌‌‌​‌​‍‌​‌‌‌​‌​
"The idea that you can have good public services, good schools, good social care, good street cleaning and pot hole filling without is very mistaken. ‌​‌‌‌​‌‌‍‌​‌‌‌​‌​‍‌​‌‌‌​‌​
"Councillors do pay council tax so we see the effect of our decisions. ‌​‌‌‌​‌‌‍‌​‌‌‌​‌​‍‌​‌‌‌​‌​
"These decisions are not taken lightly; they're taken in a very serious manner. ‌​‌‌‌​‌‌‍‌​‌‌‌​‌​‍‌​‌‌‌​‌​
"If we achieve a council tax of less than five per cent this year then I think we have delivered for the people of Flintshire whilst maintaining services." ‌​‌‌‌​‌‌‍‌​‌‌‌​‌​‍‌​‌‌‌​‌​
The council had previously warned it was in danger of being unable to set a balanced budget as it faced a £16m shortfall. ‌​‌‌‌​‌‌‍‌​‌‌‌​‌​‍‌​‌‌‌​‌​
But the news it would receive an uplift of 3.7 per cent from Cardiff was greeted warmly by cabinet members this week. ‌​‌‌‌​‌‌‍‌​‌‌‌​‌​‍‌​‌‌‌​‌​
In the wake of the announcement, the authority's chief executive Colin Everett said he hoped council tax rises could be kept in line with inflation in future years. ‌​‌‌‌​‌‌‍‌​‌‌‌​‌​‍‌​‌‌‌​‌​
He added it would require the government to fully fund the rising cost of services such as social care in order to do so. ‌​‌‌‌​‌‌‍‌​‌‌‌​‌​‍‌​‌‌‌​‌​
He said: "I think it's a reasonable discussion to have nationally about what the role of council tax is and what proportion it should be because it's been creeping up here. ‌​‌‌‌​‌‌‍‌​‌‌‌​‌​‍‌​‌‌‌​‌​
"If government grants kept up with true inflationary pressures, you could argue council tax only needs to be in line with the Consumer Price Index which is 1.5 or 2 per cent, but the government grant hasn't fully funded all the pay awards even this year. ‌​‌‌‌​‌‌‍‌​‌‌‌​‌​‍‌​‌‌‌​‌​
"We've just talked about how we've got a share of teachers' pay and it doesn't pay for the full uplift in social care costs which are significant." ‌​‌‌‌​‌‌‍‌​‌‌‌​‌​‍‌​‌‌‌​‌​
Mr Everett also held out praise for the quality of services provided by the council. ‌​‌‌‌​‌‌‍‌​‌‌‌​‌​‍‌​‌‌‌​‌​
He highlighted the extra care facilities it has created jointly with housing associations in areas like Flint, Shotton and Mold as an example of how it is helping older people to live independently. ‌​‌‌‌​‌‌‍‌​‌‌‌​‌​‍‌​‌‌‌​‌​
He said: "If our council tax levels are around or just below the Welsh average, you could easily demonstrate that you get more quality services in Flintshire for a similar amount because we've protected some things that others haven't. ‌​‌‌‌​‌‌‍‌​‌‌‌​‌​‍‌​‌‌‌​‌​
"If you take any of our extra care schemes, we provide them because it's a great quality of life and there's a demand for it. ‌​‌‌‌​‌‌‍‌​‌‌‌​‌​‍‌​‌‌‌​‌​
"They're cost effective facilities but there is a deficit that has to be met." ‌​‌‌‌​‌‌‍‌​‌‌‌​‌​‍‌​‌‌‌​‌​
‌​‌‌‌​‌‌‍‌​‌‌‌​‌​‍‌​‌‌‌​‌​
Liam Randall – Local Democracy Reporter (more here). ‌​‌‌‌​‌‌‍‌​‌‌‌​‌​‍‌​‌‌‌​‌​
Spotted something? Got a story? Send a Facebook Message | A direct message on Twitter | Email: News@Deeside.com
---
Latest News
---