Child Trust Fund: Hundreds of millions of pounds not yet been claimed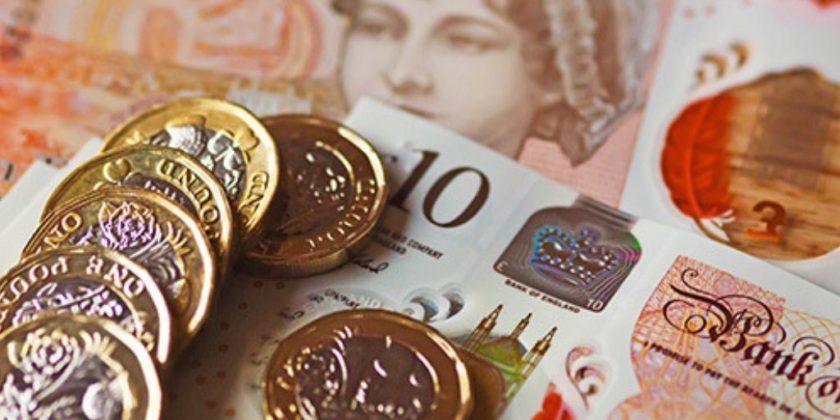 This article is old - Published: Tuesday, Mar 14th, 2023
Tens of thousands of teenagers in the UK are missing out on £2,000 of unclaimed money from their Child Trust Funds (CTFs), according to official figures. ‌​‌‌‌​‌‌‍‌​‌‌‌​‌​‍‌​‌‌‌​‌​
An investigation by the National Audit Office (NAO) has found that almost £400 million in CTFs is still unclaimed, with almost half of the accounts at risk of being forgotten. ‌​‌‌‌​‌‌‍‌​‌‌‌​‌​‍‌​‌‌‌​‌​
A quarter of the funds remain untouched a year after maturing. ‌​‌‌‌​‌‌‍‌​‌‌‌​‌​‍‌​‌‌‌​‌​
The CTF scheme was set up by the Labour government for children born between September 2002 and January 2011, with over £2 billion paid into accounts for 6.3 million children. ‌​‌‌‌​‌‌‍‌​‌‌‌​‌​‍‌​‌‌‌​‌​
Most accounts received around £250 from the government, with additional funds for low-income families or children in care. ‌​‌‌‌​‌‌‍‌​‌‌‌​‌​‍‌​‌‌‌​‌​
Parents and grandparents could add further funds until the child turned 18, at which point the funds could be withdrawn and reinvested or spent. ‌​‌‌‌​‌‌‍‌​‌‌‌​‌​‍‌​‌‌‌​‌​
The first cohort of savers turned 18 in September 2020, and roughly 320,000 accounts had matured by April 2021. ‌​‌‌‌​‌‌‍‌​‌‌‌​‌​‍‌​‌‌‌​‌​
However, almost half of these accounts had been left unclaimed by their owners, according to the NAO. ‌​‌‌‌​‌‌‍‌​‌‌‌​‌​‍‌​‌‌‌​‌​
A third of CTFs were set up by HM Revenue and Customs on behalf of eligible children whose parents and guardians failed to do so within a year of receiving the Government voucher. ‌​‌‌‌​‌‌‍‌​‌‌‌​‌​‍‌​‌‌‌​‌​
The NAO warned that these accounts were at a higher risk of being forgotten. ‌​‌‌‌​‌‌‍‌​‌‌‌​‌​‍‌​‌‌‌​‌​
Experts have warned that the longer accounts remain unclaimed, the more they will be eroded by charges levied by the providers. ‌​‌‌‌​‌‌‍‌​‌‌‌​‌​‍‌​‌‌‌​‌​
The NAO estimates that savings providers are collectively earning up to £100 million each year through charges applied to CTF accounts. ‌​‌‌‌​‌‌‍‌​‌‌‌​‌​‍‌​‌‌‌​‌​
Laura Suter, head of personal finance at AJ Bell, said, "Many parents and children aren't aware they even have the account, or don't know who the money is with or how to track it down." ‌​‌‌‌​‌‌‍‌​‌‌‌​‌​‍‌​‌‌‌​‌​
"On top of that, many CTF providers are charging huge sums for managing the accounts, eating into the money." ‌​‌‌‌​‌‌‍‌​‌‌‌​‌​‍‌​‌‌‌​‌​
"More than half the money in child trust funds that has matured has been left unclaimed, up to April 2021, and £394 million of money is sitting unclaimed in accounts." ‌​‌‌‌​‌‌‍‌​‌‌‌​‌​‍‌​‌‌‌​‌​
"Considering the total value of unmatured child trust funds is almost £10 billion, that means £5 billion of money could ultimately go unclaimed." ‌​‌‌‌​‌‌‍‌​‌‌‌​‌​‍‌​‌‌‌​‌​
"While the government only paid £250 into the first accounts (or £500 for low-income families) even without any further contributions this money could have grown to a decent amount." ‌​‌‌‌​‌‌‍‌​‌‌‌​‌​‍‌​‌‌‌​‌​
She said: "A £250 investment in the FTSE 100 at the start of 2006 would be worth £640 today, not accounting for any charges, while £500 would have grown to £1,281." ‌​‌‌‌​‌‌‍‌​‌‌‌​‌​‍‌​‌‌‌​‌​
"However, many of these accounts have very high charges, meaning that all the time they go unclaimed providers are making huge sums that eat away at the capital." ‌​‌‌‌​‌‌‍‌​‌‌‌​‌​‍‌​‌‌‌​‌​
"Any child born between 1 September 2002 and 2 January 2011 who hasn't already got details of their account should track it down." ‌​‌‌‌​‌‌‍‌​‌‌‌​‌​‍‌​‌‌‌​‌​
You can go to gov.uk and fill in a form to trace the money, although you need a government gateway ID. ‌​‌‌‌​‌‌‍‌​‌‌‌​‌​‍‌​‌‌‌​‌​
Spotted something? Got a story? Send a Facebook Message | A direct message on Twitter | Email: News@Deeside.com
---
Latest News
---