BHF: Number of UK people with heart rhythm condition rises by 50% in a decade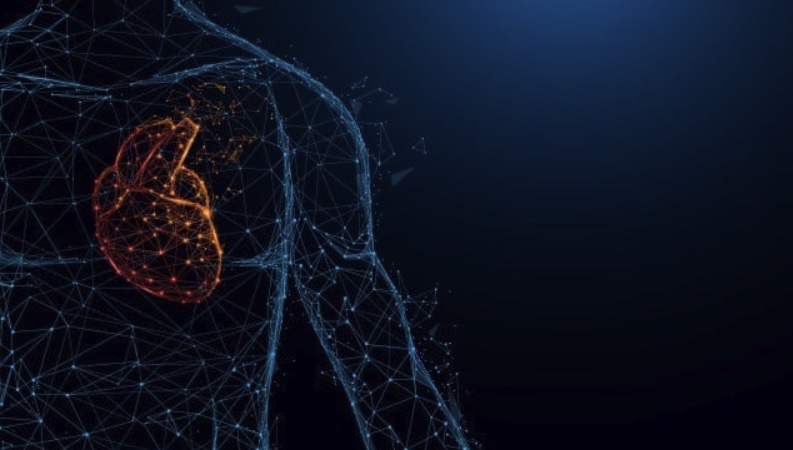 The number of people diagnosed with atrial fibrillation has increased from 1m in 2013 – a 50 per cent rise in the space of a decade. ‌​‌‌‌​‌‌‍‌​‌‌‌​‌​‍‌​‌‌‌​‌​
The new total means that 1 in 45 people in the UK are known to be living with the condition. ‌​‌‌‌​‌‌‍‌​‌‌‌​‌​‍‌​‌‌‌​‌​
Someone with atrial fibrillation is five times more likely to have a potentially fatal or life-changing stroke. ‌​‌‌‌​‌‌‍‌​‌‌‌​‌​‍‌​‌‌‌​‌​
Atrial fibrillation is the most common form of abnormal heart rhythm and is believed to contribute to one in five strokes. ‌​‌‌‌​‌‌‍‌​‌‌‌​‌​‍‌​‌‌‌​‌​
Better recognition and diagnosis of the condition is likely to be the key factor behind the rise in the number of people known to have atrial fibrillation. ‌​‌‌‌​‌‌‍‌​‌‌‌​‌​‍‌​‌‌‌​‌​
However, it is estimated that there are at least another 270,000 people in the UK who remain undiagnosed and unaware. ‌​‌‌‌​‌‌‍‌​‌‌‌​‌​‍‌​‌‌‌​‌​
The British Heart Foundation (BHF) says that further research is needed to find new ways to identify people who are at risk of atrial fibrillation so they can be diagnosed earlier. ‌​‌‌‌​‌‌‍‌​‌‌‌​‌​‍‌​‌‌‌​‌​
The most common symptoms of atrial fibrillation are palpitations, breathlessness, and dizziness. ‌​‌‌‌​‌‌‍‌​‌‌‌​‌​‍‌​‌‌‌​‌​
However, many people do not experience any symptoms meaning that they are unaware of the condition and treatments, as well as their increased risk of stroke. ‌​‌‌‌​‌‌‍‌​‌‌‌​‌​‍‌​‌‌‌​‌​
AF can also be intermittent, increasing the challenge of identifying those who have it. ‌​‌‌‌​‌‌‍‌​‌‌‌​‌​‍‌​‌‌‌​‌​
Hidden threat ‌​‌‌‌​‌‌‍‌​‌‌‌​‌​‍‌​‌‌‌​‌​
Our medical director Professor Sir Nilesh Samani, Medical Director, said: "These figures show a quite astonishing rise in the number of people diagnosed with atrial fibrillation. ‌​‌‌‌​‌‌‍‌​‌‌‌​‌​‍‌​‌‌‌​‌​
"Research has helped us understand the links between atrial fibrillation and stroke and that has spurred the efforts we have seen in recent years to identify people with this potentially dangerous heart rhythm. ‌​‌‌‌​‌‌‍‌​‌‌‌​‌​‍‌​‌‌‌​‌​
"What remains troubling is the sheer number of people who are undiagnosed and unaware that they are living with a heightened risk of stroke. Finding people with this hidden threat must remain a priority. ‌​‌‌‌​‌‌‍‌​‌‌‌​‌​‍‌​‌‌‌​‌​
"We also need to continue to harness the power of science to develop new and innovative tools for identifying people at increased risk of developing atrial fibrillation so we can try and prevent the condition developing or at least identify people earlier if they develop it, as there are effective treatments available to reduce their risk." ‌​‌‌‌​‌‌‍‌​‌‌‌​‌​‍‌​‌‌‌​‌​
The figures have been released as we launch a new campaign calling on the public to support our research into heart and circulatory diseases. ‌​‌‌‌​‌‌‍‌​‌‌‌​‌​‍‌​‌‌‌​‌​
The campaign aims to inspire people's wonder at the complexity and preciousness of their own hearts and how lifesaving research can help if it goes wrong. ‌​‌‌‌​‌‌‍‌​‌‌‌​‌​‍‌​‌‌‌​‌​
Surviving stroke ‌​‌‌‌​‌‌‍‌​‌‌‌​‌​‍‌​‌‌‌​‌​
‌​‌‌‌​‌‌‍‌​‌‌‌​‌​‍‌​‌‌‌​‌​
Debbie Coxon was diagnosed with atrial fibrillation after having a stroke in November 2018. ‌​‌‌‌​‌‌‍‌​‌‌‌​‌​‍‌​‌‌‌​‌​
The 59-year-old from Blyth was at home on a Face Time call with her youngest daughter, Faye, when the emergency occurred. ‌​‌‌‌​‌‌‍‌​‌‌‌​‌​‍‌​‌‌‌​‌​
The mother-of-two was taken to hospital and treated with thrombolytic – or clot-busting – drugs. After five months at home, Debbie was able to return to her job as a medical secretary having recovered from the speech and cognitive problems caused by her stroke. ‌​‌‌‌​‌‌‍‌​‌‌‌​‌​‍‌​‌‌‌​‌​
Debbie said: "Until my stroke, I was completely unaware that I had atrial fibrillation. I found it very scary to know that it had caused my stroke and it left me feeling worried that it might cause another. ‌​‌‌‌​‌‌‍‌​‌‌‌​‌​‍‌​‌‌‌​‌​
"It took me a good 12 months before I could say to myself that I'm fine, I'm on all the medication I need for my heart, and that it was time to move on with my life. ‌​‌‌‌​‌‌‍‌​‌‌‌​‌​‍‌​‌‌‌​‌​
"Since the stroke, I have become a grandmother to two beautiful grandchildren, and I think how lucky I am to be here and to be able to see them grow up. ‌​‌‌‌​‌‌‍‌​‌‌‌​‌​‍‌​‌‌‌​‌​
"The BHF's work is important to me because I want to see breakthroughs that could help prevent other people experiencing what I've been through." ‌​‌‌‌​‌‌‍‌​‌‌‌​‌​‍‌​‌‌‌​‌​
Spotted something? Got a story? Send a Facebook Message | A direct message on Twitter | Email: News@Deeside.com
---
Latest News
Flintshire Councillor says therapy equipment under public ownership is being flogged at car boot sales and charity shops
---