Act FAST campaign launches to raise stroke awareness and save lives in Wales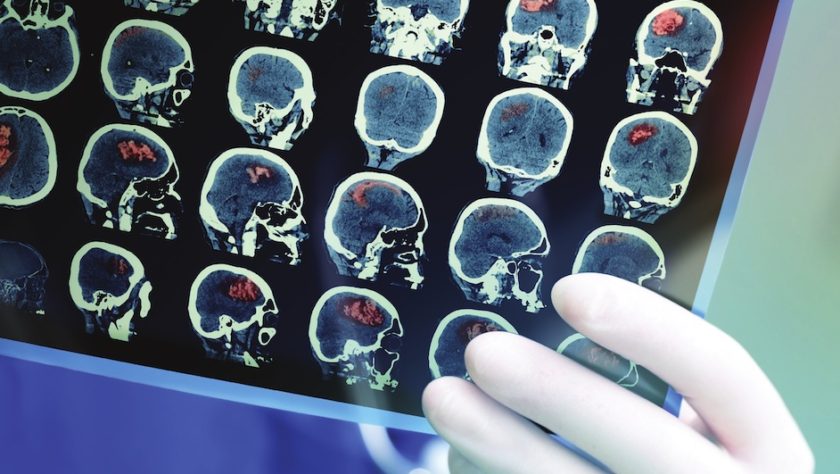 A new Welsh campaign, Act FAST, is being launched today (27th April) in a bid to raise awareness about the symptoms of stroke and encourage people to seek urgent medical help. ‌​‌‌‌​‌‌‍‌​‌‌‌​‌​‍‌​‌‌‌​‌​
Early medical intervention can not only save lives but also greatly increase the chances of recovery. ‌​‌‌‌​‌‌‍‌​‌‌‌​‌​‍‌​‌‌‌​‌​
Stroke, the fifth single leading cause of death in Wales and the single largest cause of complex disability, often results in a delay in treatment that can have devastating consequences, such as brain cell death and, in some cases, fatality. ‌​‌‌‌​‌‌‍‌​‌‌‌​‌​‍‌​‌‌‌​‌​
The Act FAST campaign, developed by Public Health Wales, features a bi-lingual approach, including TV, radio, and social media coverage throughout April and May 2023. ‌​‌‌‌​‌‌‍‌​‌‌‌​‌​‍‌​‌‌‌​‌​
The campaign urges people to remember the acronym F.A.S.T. when spotting potential stroke symptoms: ‌​‌‌‌​‌‌‍‌​‌‌‌​‌​‍‌​‌‌‌​‌​
• Face – has their face fallen on one side? Can they smile? • Arms – can they raise both arms and keep them there? • Speech – is their speech slurred? • Time – even if you're not sure, call 999. ‌​‌‌‌​‌‌‍‌​‌‌‌​‌​‍‌​‌‌‌​‌​
Fran, a 49-year-old stroke survivor from Church Village in Pontypridd, recalled her experience in March 2022: "I woke up and my face felt funny…I tried to speak to my husband, but no words came out…I was frightened and had no idea what was happening to me." ‌​‌‌‌​‌‌‍‌​‌‌‌​‌​‍‌​‌‌‌​‌​
Fran's stroke has left her with aphasia, affecting her communication and causing fatigue. ‌​‌‌‌​‌‌‍‌​‌‌‌​‌​‍‌​‌‌‌​‌​
Her son, Macsen, added, "I didn't know what a stroke was or what the symptoms were before my mum had a stroke. I now know how important it is to act FAST and know all the signs of the stroke." ‌​‌‌‌​‌‌‍‌​‌‌‌​‌​‍‌​‌‌‌​‌​
Shakeel Ahmad, National Clinical Lead for Stroke, emphasised the importance of timely action: "For every minute a stroke is left untreated, up to 2 million brain cells die, so it's important to act FAST." ‌​‌‌‌​‌‌‍‌​‌‌‌​‌​‍‌​‌‌‌​‌​
"It can make a significant difference to someone's chances of survival as well improve their recovery and rehabilitation." ‌​‌‌‌​‌‌‍‌​‌‌‌​‌​‍‌​‌‌‌​‌​
Katie Chappelle, Associate Director for Wales, noted the importance of acting FAST and calling 999, even for mini strokes, stating that many people delayed seeking help last year due to COVID-19 concerns. ‌​‌‌‌​‌‌‍‌​‌‌‌​‌​‍‌​‌‌‌​‌​
"People could now be living with more severe disability than they otherwise would because they put off calling 999. That's why you need to know that acting FAST and calling 999 saves lives." ‌​‌‌‌​‌‌‍‌​‌‌‌​‌​‍‌​‌‌‌​‌​
As the Act FAST campaign kicks off, residents in Wales are encouraged to learn the signs and symptoms of stroke and remember that swift action is crucial to saving lives and improving the outcomes for stroke survivors. ‌​‌‌‌​‌‌‍‌​‌‌‌​‌​‍‌​‌‌‌​‌​
Spotted something? Got a story? Send a Facebook Message | A direct message on Twitter | Email: News@Deeside.com
---
Latest News
Flintshire Councillor says therapy equipment under public ownership is being flogged at car boot sales and charity shops
---