NOTE: This content is old - Published: Tuesday, Jul 10th, 2018.
A new £18m neonatal unit to care for premature and sick newborn babies from across North Wales is now complete.
SuRNICC completion 4The SuRNICC will provide a range of new facilities and increased capacity to care for newborn babies with significant care needs.
The full development of the unit and refurbishment of neighbouring units has now been completed, with the new-build phase of the work having already opened in February.
Over the last four months, contractor BAM Construction has been hard at work carrying out refurbishment work to the former neonatal unit, which is adjacent to the new unit, as well as the hospital's children's ward and areas within the neighbouring Maternity Unit.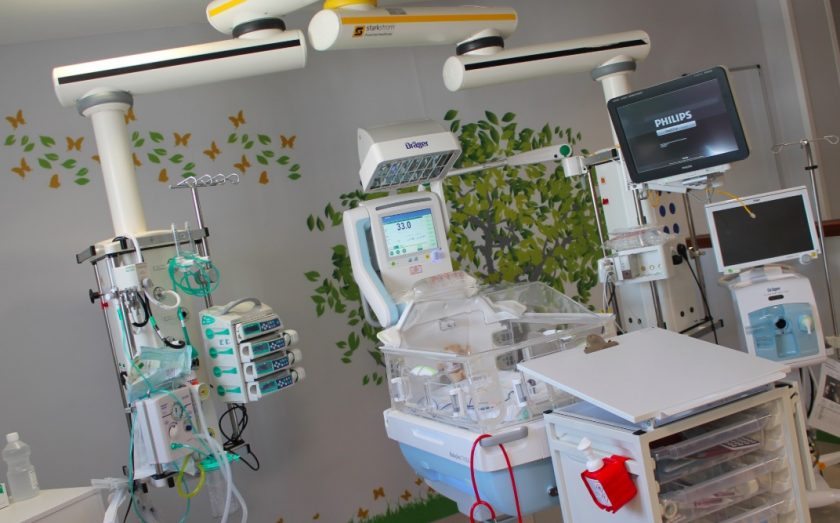 The completion of the work means the unit now has its full complement of cots. In total, the unit has five intensive care cots, five high dependency cots, one stabilisation cot and nine special care cots.
The service is supported by a dedicated neonatal transport service.
The completed unit also has a dedicated parent's area with facilities for families of babies on the unit, including a play area for young children, and additional accommodation to allow parents to stay on the unit with their sick babies if needed.
Mandy Cooke, Neonatal Services Manager, said:
"We're really pleased to have brought the project to a close, and everyone on the unit is looking forward to getting on with caring for babies from across North Wales.

"It's a fantastic unit which will help us provide the very best care for poorly and premature infants, and support a neonatal service we can be really proud of."
SuRNICC completion 3The first phase of the project, completed in February, included five high-dependency cots, and eight special care cots, as well as a dedicated isolation unit, a transitional care service to keep mums and newborn babies together, and on-site parent accommodation.