Plans to charge for garden waste collections in Flintshire all set to be approved next week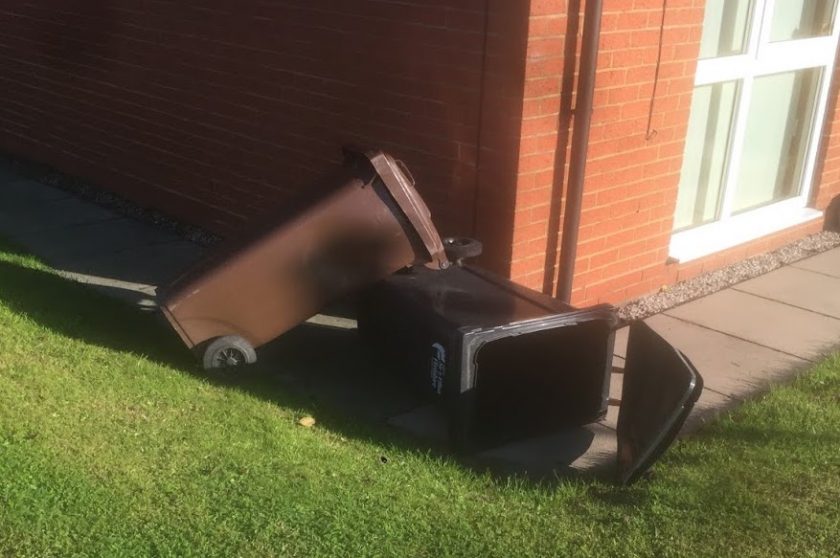 This article is old - Published: Wednesday, Dec 13th, 2017
Flintshire County Council's Cabinet will be asked to approve a controversial charging policy for the garden waste when it meets next week.
The move, first revealed by Deeside.com in October caused outrage on social media amongst Flintshire residents who will be forced to pay a one off yearly fee of £30 for brown bin collections if they choose to opt into the scheme, the charge is in addition to annual council tax bills.
It's the local authority's statutory duty to collect household waste from properties within the county but it doesn't have to provide a 'free' garden waste collection service.
Councillors had already given the nod on the proposals as part of the council's 'stage one' budget plans but still needs approval by council cabinet members.
Flintshire County Council's Cabinet Member for Streetscene and Transportation, Councillor Carolyn Thomas, said:
"Whilst this has not been an easy decision to make, given the continued regime of austerity by the UK Government it is one of the easier ones as there are tough times ahead.
Residents will be officially told about the charge during January with a reminder sent within the Council Tax information in March 2018 and will have until 1 April to register for the new service.
Once payment has been received, stickers will be sent out so that crews can recognise which properties require the service. The service will be provided free of charge to all residents during March 2018."
Officials say the move will see the council raise nearly £830,000 a year through income generation while saving £130,000 due to a reduction in the number of vehicles and operators required for garden waste collections.
The council estimate 27,600 Flintshire households will sign up for the garden waste collections.
A spokesperson for the council said;
"Our recycling performance is one of the best in Wales 'but the service is not fully in line with Welsh Government's blueprint for waste which recommends that Local Authorities charge residents for the provision of the garden waste collection service which is not a statutory service, and that this funding is then used to support the overall recycling service.
Given the financial pressures on the Council from both increased community needs and the reduction in Welsh Government grant funding, it is now necessary to introduce a charge for the garden waste service in Flintshire. Such a charge has already been introduced by a number of Councils across Wales and England.
A reduction in staff numbers will be accommodated from current vacancies within the service and there will be no redundancies as a result of the proposals."
The new chargeable service will commence on 1 March through to 30 November, householders want the service can take garden waste to one of the Household Recycling Centres across the County free of charge.
Spotted something? Got a story? Send a Facebook Message | A direct message on Twitter | Email: News@Deeside.com