NOTE: This content is old - Published: Friday, May 25th, 2018.
Shoppers queued to experience the first Iceland Foods store in Norway when it opened in Asker, in the Greater Oslo region, on Wednesday.
The Deeside based supermarket chains has opened the store with new franchise partner Ice Nordic.
The store carries Iceland's own label frozen food, and also sells Iceland own label groceries and a selection of locally produced products.
A second store in Larvik, Vestfold county, is scheduled to open on 7 June, and Ice Nordic is seeking further store sites across the country.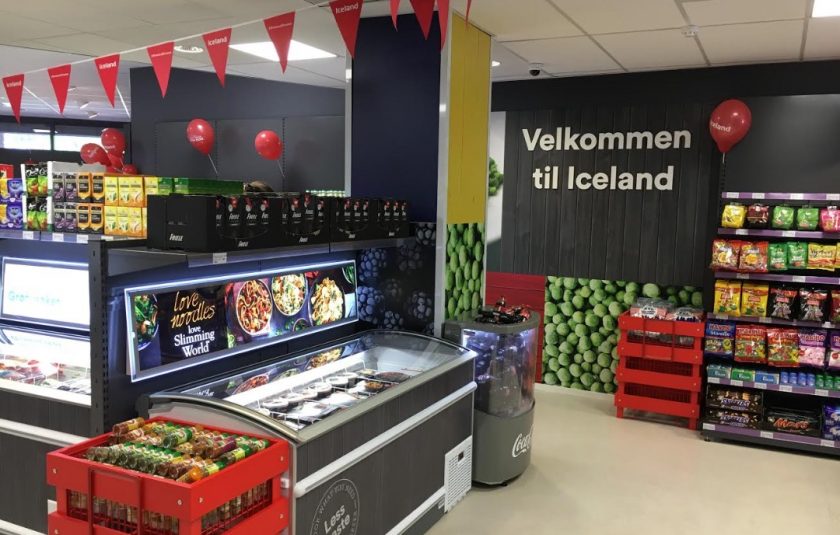 Iceland Group operations director Ewan McMahon said:
"It was great to see the new store receive such a hugely enthusiastic response, with sales on the first day far exceeding expectations.
It was particularly pleasing to see so many young people in the store, and to experience everyone's very positive reaction to our iconic Iceland frozen food range.
"This is a particularly exciting development for Iceland International because, although we have operated a successful franchised store model for very many years, most of our existing overseas franchises are in areas with substantial British expatriate communities.
While we do have a growing following among non-British customers in countries like Spain and Portugal, there is no question that in Norway we are appealing overwhelmingly to Norwegians – and we are really delighted that they have given us such an outstanding welcome.
"Our new franchise partner has ambitious plans for expansion and we look forward to a long and profitable relationship with them."
Iceland currently exports its own label food to more than 40 countries worldwide, including a network of franchised Iceland stores in the Channel Islands, Spain, Portugal, Malta and Iceland (the country).
Earlier this year it entered the China market through a new partnership with JD.com to sell a range of Iceland branded groceries in the country.