Wales 'ready to roll' with Covid booster jab program says Health Minister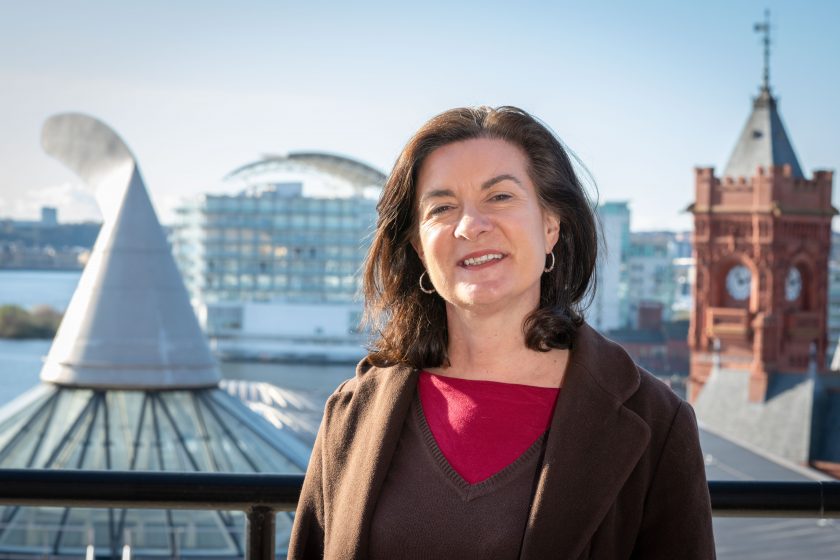 This article is old - Published: Friday, Aug 27th, 2021
The Welsh government is "ready to roll" with a third booster dose of a COVID-19 vaccine and is just waiting for UK government advisors to give the green light, health minister Eluned Morgan has said. ‌​‌‌‌​‌‌‍‌​‌‌‌​‌​‍‌​‌‌‌​‌​
New research suggests protection from two doses of the Pfizer or AstraZeneca vaccines begins to wane within six months. ‌​‌‌‌​‌‌‍‌​‌‌‌​‌​‍‌​‌‌‌​‌​
A study by UK-based Zoe Covid Study app found that initial protection against infection a month after the second dose of the Pfizer vaccine was 88%, while after five to six months this fell to 74%. ‌​‌‌‌​‌‌‍‌​‌‌‌​‌​‍‌​‌‌‌​‌​
For the AstraZeneca vaccine, there was around 77% protection a month after the second dose, falling to 67% after four to five months. ‌​‌‌‌​‌‌‍‌​‌‌‌​‌​‍‌​‌‌‌​‌​
Speaking to BBC Radio Wales this morning, Ms Morgan said the research results "didn't really come as a surprise to us, this was something that we had expected." ‌​‌‌‌​‌‌‍‌​‌‌‌​‌​‍‌​‌‌‌​‌​
Ms Morgan said the Welsh government was waiting for the Joint Committee on Vaccination and Immunisation (JCVI) to advise on who and when people should get a third vaccine dose. ‌​‌‌‌​‌‌‍‌​‌‌‌​‌​‍‌​‌‌‌​‌​
She said "we are expecting to roll out a booster vaccination program in September." ‌​‌‌‌​‌‌‍‌​‌‌‌​‌​‍‌​‌‌‌​‌​
"We're all ready to run here in Wales, we have all our measures in place, we just simply need them to press a button, and we'll be off." ‌​‌‌‌​‌‌‍‌​‌‌‌​‌​‍‌​‌‌‌​‌​
Ms Morgan said: "We will be giving that additional booster vaccination to those people who received the vaccination earliest in our previous program." ‌​‌‌‌​‌‌‍‌​‌‌‌​‌​‍‌​‌‌‌​‌​
The health minister said the Welsh government is expecting recommendations on the booster program from the JCVI "around about the 6th September." ‌​‌‌‌​‌‌‍‌​‌‌‌​‌​‍‌​‌‌‌​‌​
"It may take a few days to process beyond that but we are absolutely ready to roll on that one." ‌​‌‌‌​‌‌‍‌​‌‌‌​‌​‍‌​‌‌‌​‌​
According to a report by the Financial Times, the JCVI will reccomend third doses of vaccines from September for people with weakened immune systems as part of a "targeted" booster plan. ‌​‌‌‌​‌‌‍‌​‌‌‌​‌​‍‌​‌‌‌​‌​
The programme will be expanded at a later date to the over-70s, "according to people close to the decision-making process." ‌​‌‌‌​‌‌‍‌​‌‌‌​‌​‍‌​‌‌‌​‌​
A person close to the JCVI told the Financial Times that "somewhere between nobody [and] small numbers" will be getting booster doses in September. ‌​‌‌‌​‌‌‍‌​‌‌‌​‌​‍‌​‌‌‌​‌​
"It will probably be a targeted booster programme, which includes specific vulnerable people," they added. "It's definitely not going to be a blanket thing in September, if at all." ‌​‌‌‌​‌‌‍‌​‌‌‌​‌​‍‌​‌‌‌​‌​
Plaid Cymru's Deputy Leader in the Senedd, Sian Gwenllian MS – who is also spokesperson for young people and children – has called for an update on vaccine rollout in young people. ‌​‌‌‌​‌‌‍‌​‌‌‌​‌​‍‌​‌‌‌​‌​
The latest figures from Public Health Wales indicate that just over half of 16 and 17 year olds have received a first dose, and just 10% have received a second dose. ‌​‌‌‌​‌‌‍‌​‌‌‌​‌​‍‌​‌‌‌​‌​
Schools in Wales will reopen from 1 September, she said the "rise in cases is happening the week before pupils return to school is an additional cause for concern." ‌​‌‌‌​‌‌‍‌​‌‌‌​‌​‍‌​‌‌‌​‌​
"We need reassurance there's increased focus on monitoring the spread of the virus in children and young people, especially as only half of 16 and 17 years olds have received a first dose of the vaccine." ‌​‌‌‌​‌‌‍‌​‌‌‌​‌​‍‌​‌‌‌​‌​
"We can't allow the virus to spread freely amongst our children and young people, especially with emerging evidence about the impact of long-COVID on this age group." MS Gwenllian said. ‌​‌‌‌​‌‌‍‌​‌‌‌​‌​‍‌​‌‌‌​‌​
Asked about the vaccintion of children, the health minister told BBC Radio Wales: "What we've been doing is to follow the advice that we've been given from the experts as we have throughout this pandemic." ‌​‌‌‌​‌‌‍‌​‌‌‌​‌​‍‌​‌‌‌​‌​
"The comforting thing is that we have already given vaccinations to over 50% of those 16 to 18 year olds, ‌​‌‌‌​‌‌‍‌​‌‌‌​‌​‍‌​‌‌‌​‌​
"It was only last Friday that they were offered the vaccination, so we are really thrilled that that people are taking that up. ‌​‌‌‌​‌‌‍‌​‌‌‌​‌​‍‌​‌‌‌​‌​
"We are very keen for as many people as possible to come forward in particular in those younger age groups, where we've seen the spread of the virus. ‌​‌‌‌​‌‌‍‌​‌‌‌​‌​‍‌​‌‌‌​‌​
"We know that there are more festivals this weekend, [we are] concerned about people coming back obviously from those festivals with the virus. so really a plea to those in particular, those in the younger age groups to get their vaccination." ‌​‌‌‌​‌‌‍‌​‌‌‌​‌​‍‌​‌‌‌​‌​
"In the under sixteens again, we won't do anything unless the JCVI gives us that recommendation to to press ahead." ‌​‌‌‌​‌‌‍‌​‌‌‌​‌​‍‌​‌‌‌​‌​
‌​‌‌‌​‌‌‍‌​‌‌‌​‌​‍‌​‌‌‌​‌​
Spotted something? Got a story? Send a Facebook Message | A direct message on Twitter | Email: News@Deeside.com
---
Latest News
---