Two energy suppliers to pay £4 million for overcharging customers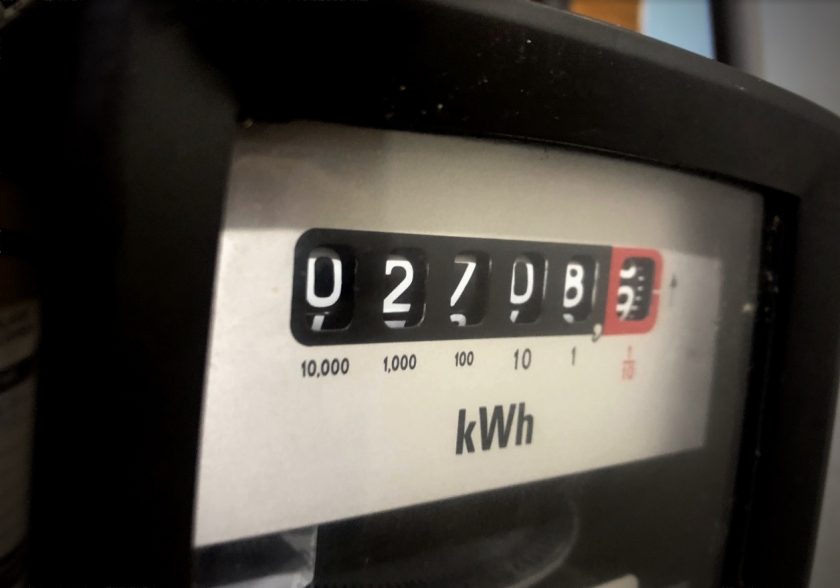 Good Energy and OVO Energy are set to refund a combined total of £2.7 million to their customers after an investigation by energy regulator Ofgem found that they had overcharged. ‌​‌‌‌​‌‌‍‌​‌‌‌​‌​‍‌​‌‌‌​‌​
A further £1.25 million will be paid into Ofgem's voluntary redress fund, supporting vulnerable consumers, acknowledging the suppliers' failure to apply vital price protections during the peak of the energy crisis. ‌​‌‌‌​‌‌‍‌​‌‌‌​‌​‍‌​‌‌‌​‌​
The compliance investigation by Ofgem revealed that around 18,000 customers did not receive the protections they were entitled to. ‌​‌‌‌​‌‌‍‌​‌‌‌​‌​‍‌​‌‌‌​‌​
Due to errors made by Good Energy and OVO Energy, these customers were charged above the maximum rates stipulated under the energy price cap or the Energy Price Guarantee Government scheme. ‌​‌‌‌​‌‌‍‌​‌‌‌​‌​‍‌​‌‌‌​‌​
Both initiatives aim to safeguard consumers from inflated energy prices. ‌​‌‌‌​‌‌‍‌​‌‌‌​‌​‍‌​‌‌‌​‌​
The investigation identified that Good Energy overcharged nearly 6,966 customers a total of £391,650 between January 2019 and October 2022 due to operational failures. ‌​‌‌‌​‌‌‍‌​‌‌‌​‌​‍‌​‌‌‌​‌​
Similarly, OVO Energy overcharged 10,987 customers a total of £1,492,917 above the Government's Energy Price Guarantee from October 2022 to March 2023. ‌​‌‌‌​‌‌‍‌​‌‌‌​‌​‍‌​‌‌‌​‌​
The customers affected will automatically receive refunds and compensation, with Good Energy customers set to receive an average of £109, and OVO customers around £181. ‌​‌‌‌​‌‌‍‌​‌‌‌​‌​‍‌​‌‌‌​‌​
On top of the refunds, both companies will make payments to Ofgem's voluntary redress fund. ‌​‌‌‌​‌‌‍‌​‌‌‌​‌​‍‌​‌‌‌​‌​
Good Energy will pay £1.25 million due to repeated inaccurate reporting and inadequate systems over a prolonged period. ‌​‌‌‌​‌‌‍‌​‌‌‌​‌​‍‌​‌‌‌​‌​
OVO Energy will contribute £10,000, the comparatively lower amount reflecting its swift engagement with Ofgem to rectify the issue. ‌​‌‌‌​‌‌‍‌​‌‌‌​‌​‍‌​‌‌‌​‌​
Dan Norton, Deputy Director of Retail, Ofgem said: "Protecting consumers is always our top priority, and we expect suppliers to ensure customers pay no more than the level of the price cap or Energy Price Guarantee – schemes put in place with the very purpose of helping people." ‌​‌‌‌​‌‌‍‌​‌‌‌​‌​‍‌​‌‌‌​‌​
"It is totally unacceptable that Good Energy and OVO Energy customers were overcharged, particularly at a time that is already so challenging and stressful for consumers across the UK." ‌​‌‌‌​‌‌‍‌​‌‌‌​‌​‍‌​‌‌‌​‌​
"Energy suppliers should hear this loud and clear: we expect suppliers to act with the utmost care and integrity. we will continue to hold them to account if they do not meet their customer protection or reporting obligations." ‌​‌‌‌​‌‌‍‌​‌‌‌​‌​‍‌​‌‌‌​‌​
Ofgem is urging energy suppliers to maintain vigilance and compliance, reminding them to submit accurate data promptly to help identify non-compliant activities that could harm consumers. ‌​‌‌‌​‌‌‍‌​‌‌‌​‌​‍‌​‌‌‌​‌​
Suppliers are also urged to safeguard customers, particularly those vulnerable, under the energy price cap and Energy Price Guarantee. Upon discovering any issues, Ofgem expects quick rectification and proactive engagement from suppliers. ‌​‌‌‌​‌‌‍‌​‌‌‌​‌​‍‌​‌‌‌​‌​
Among many suppliers, Good Energy has already submitted a formal improvement plan to Ofgem to prevent future overcharges and reporting issues. ‌​‌‌‌​‌‌‍‌​‌‌‌​‌​‍‌​‌‌‌​‌​
‌​‌‌‌​‌‌‍‌​‌‌‌​‌​‍‌​‌‌‌​‌​
Spotted something? Got a story? Send a Facebook Message | A direct message on Twitter | Email: News@Deeside.com
---
Latest News
---