Senedd Committee set to grill energy companies over pre-payment meter scandal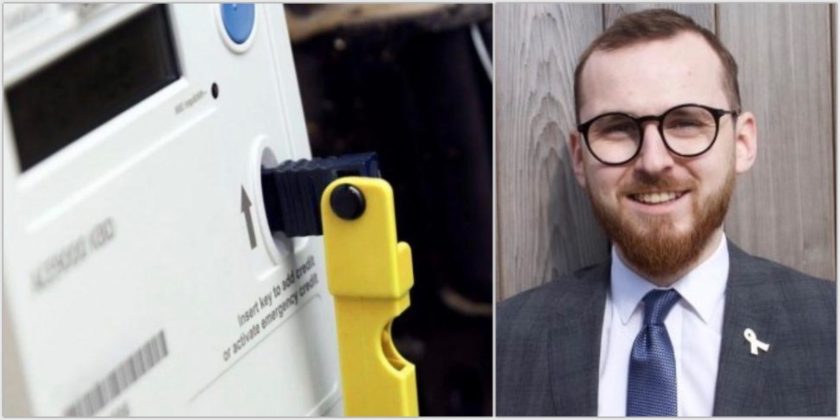 Energy company executives will face tough questioning from the Senedd's Petitions Committee as they seek answers regarding the controversial practice of forcibly installing pre-payment meters. ‌​‌‌‌​‌‌‍‌​‌‌‌​‌​‍‌​‌‌‌​‌​
The evidence session, scheduled for Monday, 15 May, aims to shed light on the issue that came to the forefront following a series of investigations earlier this year. ‌​‌‌‌​‌‌‍‌​‌‌‌​‌​‍‌​‌‌‌​‌​
In February, it was revealed that energy companies had been employing debt collection agencies to install pre-payment meters in households that had fallen behind on direct debit payments. ‌​‌‌‌​‌‌‍‌​‌‌‌​‌​‍‌​‌‌‌​‌​
This practice led to thousands of elderly and vulnerable people being compelled to pay for energy before they could even use it. As a result, many struggled to heat their homes during the harsh winter months. ‌​‌‌‌​‌‌‍‌​‌‌‌​‌​‍‌​‌‌‌​‌​
Responding to the outcry, Climate Cymru and other campaigners launched a petition on the Senedd website, demanding a thorough investigation into the practices of energy companies. ‌​‌‌‌​‌‌‍‌​‌‌‌​‌​‍‌​‌‌‌​‌​
In a bid to address the concerns raised, the Petitions Committee will now grill energy executives to determine whether vulnerable individuals are currently protected from forced meter switches and whether the practice should be entirely prohibited. ‌​‌‌‌​‌‌‍‌​‌‌‌​‌​‍‌​‌‌‌​‌​
According to data from the Welsh Government, approximately 200,000 households in Wales are currently on pre-payment meters. ‌​‌‌‌​‌‌‍‌​‌‌‌​‌​‍‌​‌‌‌​‌​
Shockingly, this figure includes 45% of social housing tenants, highlighting the disproportionate impact on disadvantaged communities. ‌​‌‌‌​‌‌‍‌​‌‌‌​‌​‍‌​‌‌‌​‌​
Pre-payment meters have drawn significant criticism due to their higher costs compared to direct debit payment methods. ‌​‌‌‌​‌‌‍‌​‌‌‌​‌​‍‌​‌‌‌​‌​
Both electricity and gas incur additional standing charges, while the price per unit of gas is also higher. ‌​‌‌‌​‌‌‍‌​‌‌‌​‌​‍‌​‌‌‌​‌​
Chair of the Petitions Committee, Jack Sargeant MS, expressed his concerns over the plight of constituents who had been unwillingly subjected to pre-payment meters. ‌​‌‌‌​‌‌‍‌​‌‌‌​‌​‍‌​‌‌‌​‌​
The Alyn and Deeside MS said, "I've heard harrowing stories from constituents forced onto pre-payment meters against their will. " ‌​‌‌‌​‌‌‍‌​‌‌‌​‌​‍‌​‌‌‌​‌​
"Across Wales, we know that thousands have endured freezing temperatures through the winter as they couldn't afford to put the heating on." ‌​‌‌‌​‌‌‍‌​‌‌‌​‌​‍‌​‌‌‌​‌​
Acknowledging recent pledges by energy companies to alter their practices, Jack emphasised the Committee's determination to hold them accountable for their past actions. ‌​‌‌‌​‌‌‍‌​‌‌‌​‌​‍‌​‌‌‌​‌​
He stated, "The behavior of energy companies was deeply disturbing, and despite their recent promises to change the way they operate, the Committee will be determined to seek answers on why they ever thought their actions were acceptable." ‌​‌‌‌​‌‌‍‌​‌‌‌​‌​‍‌​‌‌‌​‌​
"No one should be put in a position where they're scared to put the heating on, and despite the companies' changing their ways of working, we want to be certain that vulnerable people won't be facing the same issues next year." ‌​‌‌‌​‌‌‍‌​‌‌‌​‌​‍‌​‌‌‌​‌​
The evidence session with energy representatives, including Neil Kenward from Ofgem, Chris O'Shea, CEO of Centrica, Dhara Vyas, Deputy CEO of Energy UK, and Andrew Ward, CEO of Scottish Retail Power, will take place at 2pm on Monday, 15 May 2023. ‌​‌‌‌​‌‌‍‌​‌‌‌​‌​‍‌​‌‌‌​‌​
The proceedings will be available for viewing on www.senedd.tv. ‌​‌‌‌​‌‌‍‌​‌‌‌​‌​‍‌​‌‌‌​‌​
Spotted something? Got a story? Send a Facebook Message | A direct message on Twitter | Email: News@Deeside.com
---
Latest News
Detailed plans for brand new £110m Women and Children's building at the Countess of Chester Hospital to be unveiled
---