New 'stay local' guidance won't prevent you traveling into England but you will be breaching English rules once you are there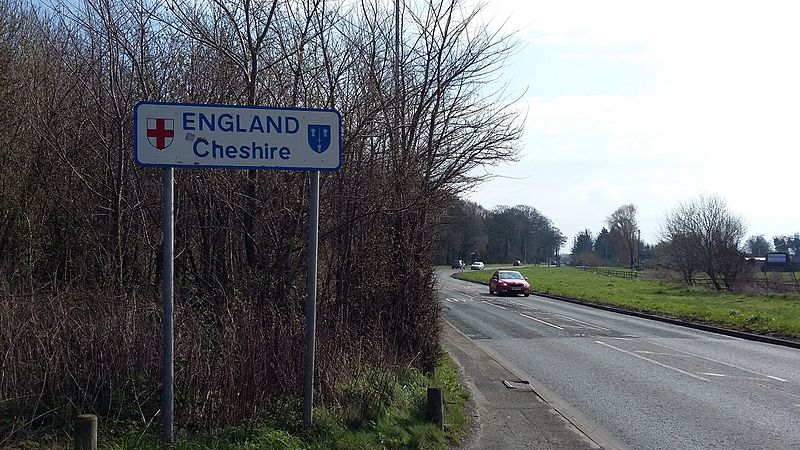 This article is old - Published: Friday, Mar 12th, 2021
The Welsh Government has announced that from tomorrow, "stay-local" guidance will replace the "stay home" rule which people in Wales have been living under since December 20. ‌​‌‌‌​‌‌‍‌​‌‌‌​‌​‍‌​‌‌‌​‌​
People will be asked to stay within a five mile radius, for those in more rural areas that 'guidance' can be more flexible. ‌​‌‌‌​‌‌‍‌​‌‌‌​‌​‍‌​‌‌‌​‌​
During this afternoon's Welsh Government press conference First Minister Mark Drakeford mentioned borders several times, including noting how the non-essential retail limits were created with that in mind, "I was also anxious about opening non-essential retail in the full sense here in Wales, while no shops at all for non essential purposes are opening England." ‌​‌‌‌​‌‌‍‌​‌‌‌​‌​‍‌​‌‌‌​‌​
"That acts as a perverse incentive for people to travel across the border, that would be to break the rules in England, the way to break the rules in Wales, but you don't want to create the conditions in which it is more tempting for people to do that." ‌​‌‌‌​‌‌‍‌​‌‌‌​‌​‍‌​‌‌‌​‌​
The First Minister was asked about how the new guidance will impact on those living close to the border with England, and for clarity did the rule of thumb 'stay local' cover milage into England, or is cross border travel off limits? ‌​‌‌‌​‌‌‍‌​‌‌‌​‌​‍‌​‌‌‌​‌​
Mr Drakeford said: "Our stay local message would not stop somebody from travelling into England but the minute they got into England, the rules there are still stay at home." ‌​‌‌‌​‌‌‍‌​‌‌‌​‌​‍‌​‌‌‌​‌​
"The problem is not with the Welsh rules in that sense, they would allow for somebody to go, but the minute you cross the border you'll be breaching the regulations there." ‌​‌‌‌​‌‌‍‌​‌‌‌​‌​‍‌​‌‌‌​‌​
"So in effect [the five mile guidance] is for travel inside Wales, that this greater flexibility can be offered at this point." ‌​‌‌‌​‌‌‍‌​‌‌‌​‌​‍‌​‌‌‌​‌​
"I'm sure that in England they hope to move away from stay at home, reasonably soon as well." ‌​‌‌‌​‌‌‍‌​‌‌‌​‌​‍‌​‌‌‌​‌​
"As of tomorrow, in Wales people will be able to travel locally, in England they will not, therefore if you've crossed the border and tried to travel you'll be in breach of the English regulations." ‌​‌‌‌​‌‌‍‌​‌‌‌​‌​‍‌​‌‌‌​‌​
The rules in England currently state: "You must not leave your home unless you have a reasonable excuse (for example, for work or education purposes). If you need to travel you should stay local. This means you should avoid travelling outside of your village, town or the part of a city where you live. You should reduce the number of journeys you make overall." ‌​‌‌‌​‌‌‍‌​‌‌‌​‌​‍‌​‌‌‌​‌​
Speaking about tourism and cross border travel the First Minister said, "This for me is never about England and Wales, it is about trying to discourage people from high incidence areas, traveling to low incidence areas and risking the virus coming with them." ‌​‌‌‌​‌‌‍‌​‌‌‌​‌​‍‌​‌‌‌​‌​
"We know that tourism is a very important industry in Wales, but we know that those places where tourists visit haven't seen a single visitor for many, many weeks, and there is always an anxiety in those communities that tourism should reopen safely, and that their safety will be respected and thought of as well." ‌​‌‌‌​‌‌‍‌​‌‌‌​‌​‍‌​‌‌‌​‌​
"That's why we're doing it in the way that we are. When it becomes possible across the border for people to travel and stay overnight, then we will need conversations to make sure that that can be done safely, as well." ‌​‌‌‌​‌‌‍‌​‌‌‌​‌​‍‌​‌‌‌​‌​
"The overall rates in Wales today I think are about half what they are in England, so there is still some space to go to bring our public health positions more into alignment with one another." ‌​‌‌‌​‌‌‍‌​‌‌‌​‌​‍‌​‌‌‌​‌​
"When it's right to do so, we absolutely look forward to welcoming people back to Wales, and to do it safely as we did last year, and very successfully too." ‌​‌‌‌​‌‌‍‌​‌‌‌​‌​‍‌​‌‌‌​‌​
[Top pic licensed under the Creative Commons Attribution-Share Alike 4.0 International] ‌​‌‌‌​‌‌‍‌​‌‌‌​‌​‍‌​‌‌‌​‌​
‌​‌‌‌​‌‌‍‌​‌‌‌​‌​‍‌​‌‌‌​‌​
‌​‌‌‌​‌‌‍‌​‌‌‌​‌​‍‌​‌‌‌​‌​
Spotted something? Got a story? Send a Facebook Message | A direct message on Twitter | Email: News@Deeside.com
---
Latest News
---