"If in doubt, sit them out" – New concussion guidelines for grassroots sports published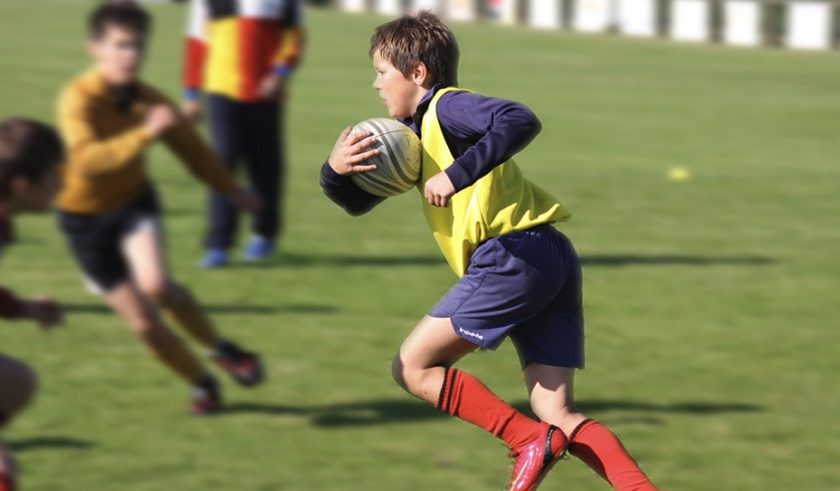 The first UK-wide concussion guidelines for those taking part in grassroots sport has been published by UK Government and the Sport and Recreation Alliance. ‌​‌‌‌​‌‌‍‌​‌‌‌​‌​‍‌​‌‌‌​‌​
The guidelines aim to help players, coaches, parents, schools, National Governing Bodies, and sports administrators to identify, manage, and prevent head injuries. ‌​‌‌‌​‌‌‍‌​‌‌‌​‌​‍‌​‌‌‌​‌​
They were developed by an expert panel of domestic and international clinicians and academics in neurology and sports medicine. ‌​‌‌‌​‌‌‍‌​‌‌‌​‌​‍‌​‌‌‌​‌​
The guidelines include an 'If in doubt, sit them out' strapline, making clear that no one should return to sport within 24 hours of a suspected concussion, and it builds on guidance already introduced in Scotland. ‌​‌‌‌​‌‌‍‌​‌‌‌​‌​‍‌​‌‌‌​‌​
Players, parents, coaches, teachers, and administrators are now asked to read the guidance and familiarise themselves with the necessary steps to recognise the signs of concussion, remove anyone suspected of being concussed immediately, and return safely to daily activity, education/work, and ultimately, sport. ‌​‌‌‌​‌‌‍‌​‌‌‌​‌​‍‌​‌‌‌​‌​
In addition, the guidelines recommend calling NHS 111 within 24 hours of a potential concussion, resting and sleeping as much as needed for the first 24 to 48 hours, and avoiding using devices which involve screen time. ‌​‌‌‌​‌‌‍‌​‌‌‌​‌​‍‌​‌‌‌​‌​
A graduated return to activity such as work, education, and sport is advised to reduce the risks of slow recovery, further brain injury, and longer-term problems. ‌​‌‌‌​‌‌‍‌​‌‌‌​‌​‍‌​‌‌‌​‌​
Individuals should be assessed by an appropriate healthcare professional if symptoms persist for more than four weeks. ‌​‌‌‌​‌‌‍‌​‌‌‌​‌​‍‌​‌‌‌​‌​
Sports Minister Stuart Andrew said, "Whether used in a local leisure centre during a swimming lesson or on a village green during a cricket match, the guidance will make a real difference to people's lives." ‌​‌‌‌​‌‌‍‌​‌‌‌​‌​‍‌​‌‌‌​‌​
The move meets a commitment set out in the Government's Action Plan on Concussion in 2021 to introduce a national approach to prevent concussion and brain injury in sports, and to do so through a combination of improved research and new technologies. ‌​‌‌‌​‌‌‍‌​‌‌‌​‌​‍‌​‌‌‌​‌​
Development of the guidelines has been led by the Sport and Recreation Alliance, Professor James Calder, chair of the expert drafting group, and Laurence Geller, the Government's Adviser on Concussion in Sport. ‌​‌‌‌​‌‌‍‌​‌‌‌​‌​‍‌​‌‌‌​‌​
The expert drafting group drew upon existing field research, with the aim of producing a consistent and preventative approach across all sports in England, Scotland, Wales, and Northern Ireland. ‌​‌‌‌​‌‌‍‌​‌‌‌​‌​‍‌​‌‌‌​‌​
It builds upon the world-leading work conducted in Scotland, which was the first nation in the world to produce guidelines covering all types and levels of sport. ‌​‌‌‌​‌‌‍‌​‌‌‌​‌​‍‌​‌‌‌​‌​
Its guidance was updated in March 2021. Professor Chris Whitty, Chief Medical Officer for England and Chief Medical Adviser to the UK Government, said, "These guidelines help players, referees, schools, parents, and others balance the substantial health and social benefits and enjoyment from taking part in sport with minimizing the rare but serious and potentially lifelong effects of concussion." ‌​‌‌‌​‌‌‍‌​‌‌‌​‌​‍‌​‌‌‌​‌​
Sport Wales CEO, Brian Davies said: "We welcome the publishing of this guidance.  Ensuring the safety of those participating in sport at any level, should be at the forefront of what we do.  We encourage anyone who is organising or participating in sport at a grassroots level to familiarise themselves with the guidance." ‌​‌‌‌​‌‌‍‌​‌‌‌​‌​‍‌​‌‌‌​‌​
Laurence Geller CBE, UK government independent concussion advisor and Chairman of the 'Love of the Game' campaign, said, "Today's announcement marks an important step forward for players of grassroots sport. The guidelines have been developed by leading minds from across the scientific." ‌​‌‌‌​‌‌‍‌​‌‌‌​‌​‍‌​‌‌‌​‌​
Wales international rugby union player Louis Rees-Zammit said: ‌​‌‌‌​‌‌‍‌​‌‌‌​‌​‍‌​‌‌‌​‌"I'm really pleased to support the launch of the UK concussion guidance for grassroots sport. ‌​‌‌‌​‌‌‍‌​‌‌‌​‌​‍‌​‌‌‌​‌​ ‌​‌‌‌​‌‌‍‌​‌‌‌​‌​‍‌​‌‌‌​‌​
"It's really important for everyone involved at grassroots level, whatever your role, to be aware of these guidelines, know the signs and take the right action to help protect players against concussion. Remember: If in doubt, sit them out." ‌​‌‌‌​‌‌‍‌​‌‌‌​‌​‍‌​‌‌‌​‌​ ‌​‌‌‌​‌‌‍‌​‌‌‌​‌​‍‌​‌‌‌​‌​
The guidance can be viewed here (PDF) https://www.sport.wales/download/file/2404/ ‌​‌‌‌​‌‌‍‌​‌‌‌​‌​‍‌​‌‌‌​‌​
‌​‌‌‌​‌‌‍‌​‌‌‌​‌​‍‌​‌‌‌​‌​
Spotted something? Got a story? Send a Facebook Message | A direct message on Twitter | Email: News@Deeside.com
---
Latest News
---