Easter Bank Holiday: RNLI and Bangor University highlight increased risk of tidal cut off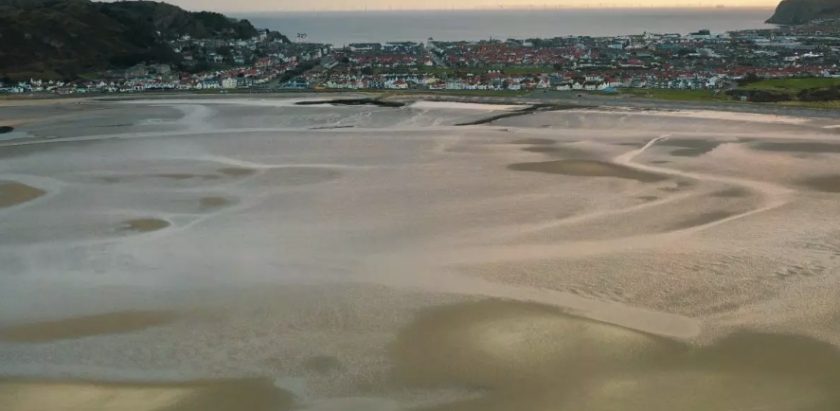 This article is old - Published: Friday, Apr 7th, 2023
As the UK begins the Easter Bank Holiday weekend, and high tides predicted, the Royal National Lifeboat Institution (RNLI) has issued a safety warning after a Bangor University study found that 15% of the UK population have experienced tidal cut off. ‌​‌‌‌​‌‌‍‌​‌‌‌​‌​‍‌​‌‌‌​‌​
The study, conducted in collaboration with the RNLI, highlighted that up to 10 million people in the UK may have encountered tidal cut off, often necessitating assistance from the RNLI. ‌​‌‌‌​‌‌‍‌​‌‌‌​‌​‍‌​‌‌‌​‌​
Spring tides are expected to peak on Saturday 9 April, with some areas becoming cut off quicker than normal. ‌​‌‌‌​‌‌‍‌​‌‌‌​‌​‍‌​‌‌‌​‌​
RNLI statistics show that in Wales, tidal cut off incidents have accounted for almost 10% of all lifeboat launches over the last decade, more than double the UK average. ‌​‌‌‌​‌‌‍‌​‌‌‌​‌​‍‌​‌‌‌​‌​
The charity is urging coastal visitors to use trusted online sources or tidal prediction apps to check tide times and conditions. ‌​‌‌‌​‌‌‍‌​‌‌‌​‌​‍‌​‌‌‌​‌​
Dr Liz Morris-Webb, a marine social scientist at Bangor University, said: "The results of our initial survey show just how much the public misunderstand the tide, but also how even those with experience and knowledge of the coast can easily get into trouble if underprepared or distracted." ‌​‌‌‌​‌‌‍‌​‌‌‌​‌​‍‌​‌‌‌​‌​
"Many respondents who reported being cut off by the tide wanted to send a message to others, especially how quickly the tide can change and become very dangerous." ‌​‌‌‌​‌‌‍‌​‌‌‌​‌​‍‌​‌‌‌​‌​
"Interviews with those involved with RNLI rescues have described how the tide near a cliff 'fills like a bath'; how on a sandflat, 'the sea can come in faster than you can run' and how the tide can be very different just around the corner." ‌​‌‌‌​‌‌‍‌​‌‌‌​‌​‍‌​‌‌‌​‌​
The study also revealed some alarming statistics about public awareness of tides: ‌​‌‌‌​‌‌‍‌​‌‌‌​‌​‍‌​‌‌‌​‌​
57% of those who experienced tidal cut off lived inland
38% of the British population were unaware that the tide typically comes in twice a day
40% were not aware that the rises and falls of the tide are not the same every day
Over a third of people were not aware that tides vary across locations
Chris Cousens, RNLI Water Safety Lead for Wales said the survey would help the RNLI shape it's safety messaging to ensure it is having an effect. ‌​‌‌‌​‌‌‍‌​‌‌‌​‌​‍‌​‌‌‌​‌​
He said, "Our core message of always check the weather and tides is a complex one as we suspect there is confusion over where to access tidal information, and not knowing how to interpret the beach specific tidal information." ‌​‌‌‌​‌‌‍‌​‌‌‌​‌​‍‌​‌‌‌​‌​
"It's been extremely useful to work with experts at Bangor University and we look forward to the next step in this exciting collaboration." ‌​‌‌‌​‌‌‍‌​‌‌‌​‌​‍‌​‌‌‌​‌​
"We expect this weekend to be busy on the coast, but with higher than normal spring tides forecast this weekend, areas affected by tidal cut off may be cut off faster than normal, and other areas not normally known for tidal cut off may see incidents in the coming days." ‌​‌‌‌​‌‌‍‌​‌‌‌​‌​‍‌​‌‌‌​‌​
"Anyone heading to the coast is reminded of the importance of checking the tide times and ensuring they have enough time to return if they decide to venture further along the beach." ‌​‌‌‌​‌‌‍‌​‌‌‌​‌​‍‌​‌‌‌​‌​
"It's hard to imagine how walking can turn out to be such a dangerous activity, this is why it's important to always check the tide times at the start of your day, keep an eye out for the incoming tide and leave enough time to return safely." ‌​‌‌‌​‌‌‍‌​‌‌‌​‌​‍‌​‌‌‌​‌​
"It's also vital to always carry a means of calling for help. If in doubt seek local advice." ‌​‌‌‌​‌‌‍‌​‌‌‌​‌​‍‌​‌‌‌​‌​
Professor Thora Tenbrink of Bangor University emphasised the importance of clear and simple messaging, stating that the study shows a lack of awareness of fundamental principles like tide speed, variability, and daily changes. ‌​‌‌‌​‌‌‍‌​‌‌‌​‌​‍‌​‌‌‌​‌​
Dr Martin Austin, Senior Lecturer in Ocean Sciences at Bangor University, added that combining these factors can make beaches and coastlines hazardous for the unwary. ‌​‌‌‌​‌‌‍‌​‌‌‌​‌​‍‌​‌‌‌​‌​
‌​‌‌‌​‌‌‍‌​‌‌‌​‌​‍‌​‌‌‌​‌​
Spotted something? Got a story? Send a Facebook Message | A direct message on Twitter | Email: News@Deeside.com
---
Latest News
---