Council leaders may be united in "One North Wales" but a Flintshire – Wrexham merger looks even more unlikely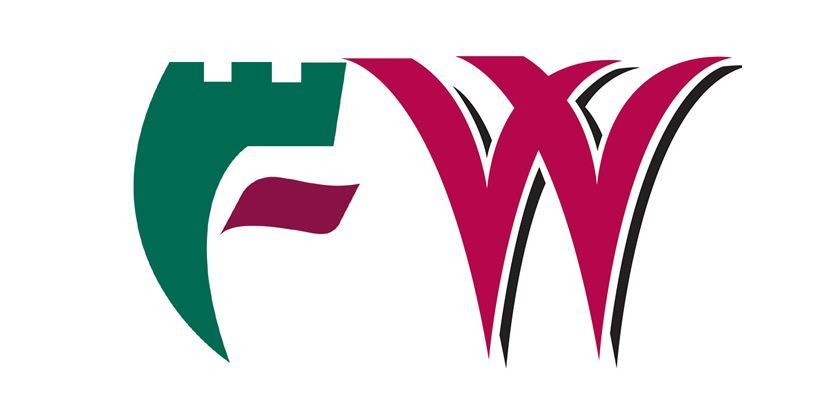 This article is old - Published: Friday, May 18th, 2018
Despite a new found harmony between both Wrexham and Flintshire Council leaders under the "One North Wales"  economic banner – as the region looks to secure a £1.3bn growth deal bid – any proposed merger between the two local authorities looks as far off as it's ever been. ‌​‌‌‌​‌‌‍‌​‌‌‌​‌​‍‌​‌‌‌​‌​
Wrexham Council says it is strongly opposed to the latest merger proposals which would see it tie up with Flintshire, instead an 'enlarged Wrexham' taking areas of Powys & Denbighshire would be the preferred option. ‌​‌‌‌​‌‌‍‌​‌‌‌​‌​‍‌​‌‌‌​‌​
Flintshire County Council has said it is open-minded to a merger but ultimately "there has to be a compelling case for change supported by an objective and robust cost benefit analysis." ‌​‌‌‌​‌‌‍‌​‌‌‌​‌​‍‌​‌‌‌​‌​
A merger between the two has been tabled in a Green Paper consultation as the Welsh Government looks, once again – at reducing the number of councils from 22 to 10, a costly process which appears to happen every two years or so. ‌​‌‌‌​‌‌‍‌​‌‌‌​‌​‍‌​‌‌‌​‌​
Three options have been set out in the Green Paper – voluntary mergers, a 'phased approach' – which would allow early adopters to merge in 2022, and a single merger programme taking place in 2022. ‌​‌‌‌​‌‌‍‌​‌‌‌​‌​‍‌​‌‌‌​‌​
Standing firm
Wrexham Council notoriously stood firm against any merger plans, with Council Leader Mark Pritchard stating back in September 2014 that the local authority would "not bullied into a merger with Flintshire County Council by Cardiff." ‌​‌‌‌​‌‌‍‌​‌‌‌​‌​‍‌​‌‌‌​‌​
The controversial plans for council mergers appeared to be binned in 2016. However it was acknowledged by First Minister Carwyn Jones that there was still a "need to reorganise local government to make local government stronger and to make our town and community councils stronger." ‌​‌‌‌​‌‌‍‌​‌‌‌​‌​‍‌​‌‌‌​‌​
Flintshire County Council has already given its response to the Green Paper and was discussed at a meeting last month. ‌​‌‌‌​‌‌‍‌​‌‌‌​‌​‍‌​‌‌‌​‌​
It warned 'confidence and morale amongst the workforce would prove hard to maintain with an impact on recruitment and retention,' if a long drawn out merger process was implemented. ‌​‌‌‌​‌‌‍‌​‌‌‌​‌​‍‌​‌‌‌​‌​
A council report also noted that 'The financial benefits of reform, to be achieved through the economies of scale, could be over-estimated. As each year passes, and the current councils have to find more savings and efficiencies to balance their budgets, the scope for future savings through organisational change and service transformation diminish.' ‌​‌‌‌​‌‌‍‌​‌‌‌​‌​‍‌​‌‌‌​‌​
The report also said 'regional collaboration could be affected through the disruption and potential antagonism of a reform programme. Critical strategies such as the North Wales Economic Growth Bid could be negatively affected.' ‌​‌‌‌​‌‌‍‌​‌‌‌​‌​‍‌​‌‌‌​‌​
Merger plans have no future
During a Flintshire County Council debate on the proposals last month, Council Leader Cllr Aaron Shotton said that given Carwyn Jones is stepping down as first minister "There is the potential for a sea change of opinion and direction in the not to distant future" and he didn't see the current Welsh Government proposals as having "a great deal of future." ‌​‌‌‌​‌‌‍‌​‌‌‌​‌​‍‌​‌‌‌​‌​
Wrexham council will respond to the merger proposals at  Annual Meeting next Wednesday. ‌​‌‌‌​‌‌‍‌​‌‌‌​‌​‍‌​‌‌‌​‌​
A document published ahead of the meeting states: 'The justification for these proposals is not considered to be adequately supported by the information provided and just as importantly does not set out how they will benefit the people of Wales and the areas affected.' ‌​‌‌‌​‌‌‍‌​‌‌‌​‌​‍‌​‌‌‌​‌​
'These proposals appear to be presented as a panacea for the problems faced by Local Government in Wales, which stems largely from the continued imposition of cuts in funding and the on-going culture of austerity.' ‌​‌‌‌​‌‌‍‌​‌‌‌​‌​‍‌​‌‌‌​‌​
Mergers wont deliver savings needed
'It is not demonstrated that these proposals will deliver a level of savings that will make up the shortfall between what is required to provide the services and what is currently available.' ‌​‌‌‌​‌‌‍‌​‌‌‌​‌​‍‌​‌‌‌​‌​
'The history of re-organisation in both Local Government and other public services in Wales provides ample evidence that financial savings predicted are not realised at the levels expected, if it all.' ‌​‌‌‌​‌‌‍‌​‌‌‌​‌​‍‌​‌‌‌​‌​
It is also suggested that the 'options outlined for direct mergers with neighbouring Authorities are considered the least acceptable'; with an enlarged Wrexham taking in areas of North Powys and South Denbighshire seen as preferred option rather than a merger with Flintshire. ‌​‌‌‌​‌‌‍‌​‌‌‌​‌​‍‌​‌‌‌​‌​
The full response from Wrexham Council can be viewed here. It will be debated by councillors and voted in at the annual meeting on Wednesday 22nd May at 4pm. ‌​‌‌‌​‌‌‍‌​‌‌‌​‌​‍‌​‌‌‌​‌​
‌​‌‌‌​‌‌‍‌​‌‌‌​‌​‍‌​‌‌‌​‌​
Spotted something? Got a story? Send a Facebook Message | A direct message on Twitter | Email: News@Deeside.com
---
Latest News
---