"We're not living – we're just existing" – Senedd Committee sets out steps to ease cost of living crisis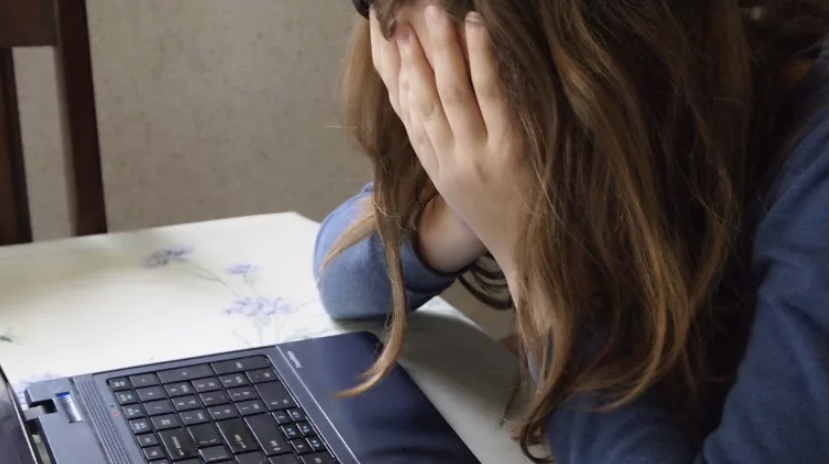 The most vulnerable people in Wales are facing severe hardship as short-term aids for the cost-of-living crisis come to an end, warns a new report from the Senedd's Equality and Social Justice Committee. ‌​‌‌‌​‌‌‍‌​‌‌‌​‌​‍‌​‌‌‌​‌​
The report, titled "Unsustainable: Debt Fuelled by the Rising Cost of Living", was released today and underscores the need for a long-term preventative approach to mitigate the ongoing crisis. ‌​‌‌‌​‌‌‍‌​‌‌‌​‌​‍‌​‌‌‌​‌​
It outlines 14 recommendations for the Welsh Government, including confronting the scandal of pre-payment meters, as well as addressing issues related to food scarcity and debt. ‌​‌‌‌​‌‌‍‌​‌‌‌​‌​‍‌​‌‌‌​‌​
Jenny Rathbone MS, Chair of the Senedd's Equality and Social Justice Committee, described the situation as a crisis. "The cost of living crisis is having a devastating impact on the health and wealth of our nation. Too many households are facing unacceptable hardships beyond their control," she said. ‌​‌‌‌​‌‌‍‌​‌‌‌​‌​‍‌​‌‌‌​‌​
The report suggests that as prices of basic necessities skyrocket, government responses have merely softened the blow instead of averting it. ‌​‌‌‌​‌‌‍‌​‌‌‌​‌​‍‌​‌‌‌​‌​
Rathbone explained that major economic policies like tax, spending and the benefits system remain under the UK Government in London's control, adding, "This report looks at the Welsh Government's response, described as a lifeline by many. ‌​‌‌‌​‌‌‍‌​‌‌‌​‌​‍‌​‌‌‌​‌​
There are concerns about what happens next as support tapers off and households face permanently higher prices." ‌​‌‌‌​‌‌‍‌​‌‌‌​‌​‍‌​‌‌‌​‌​
The Committee's inquiry revealed distressing evidence of the crisis's impact on the most vulnerable people in Wales. ‌​‌‌‌​‌‌‍‌​‌‌‌​‌​‍‌​‌‌‌​‌​
Citizens Advice Cymru reports that hundreds of thousands of people across Wales currently don't have enough money to live on. ‌​‌‌‌​‌‌‍‌​‌‌‌​‌​‍‌​‌‌‌​‌​
It supported nearly 40,000 people with debt advice in 2022, and the numbers seeking advice on energy debt reached record levels. ‌​‌‌‌​‌‌‍‌​‌‌‌​‌​‍‌​‌‌‌​‌​
According to The Bevan Foundation, 13% of people were in arrears on at least one household bill, and 28% had borrowed money to cover everyday costs. ‌​‌‌‌​‌‌‍‌​‌‌‌​‌​‍‌​‌‌‌​‌​
Focus group insights showed the cost-of-living crisis's impacts on individuals' mental and physical well-being, with one participant lamenting, "What else do you want from us? At what point do you just give up? We're not living, we're just existing." ‌​‌‌‌​‌‌‍‌​‌‌‌​‌​‍‌​‌‌‌​‌​
This crisis disproportionately impacts single parents, renters, carers, people with disabilities, and ethnic minorities, the report states. ‌​‌‌‌​‌‌‍‌​‌‌‌​‌​‍‌​‌‌‌​‌​
However, it's not just the most vulnerable feeling the pressure – many working households in full-time employment have turned to charities for support. ‌​‌‌‌​‌‌‍‌​‌‌‌​‌​‍‌​‌‌‌​‌​
The Committee concluded that both Welsh and UK governments have responded to the crisis with significant support packages. ‌​‌‌‌​‌‌‍‌​‌‌‌​‌​‍‌​‌‌‌​‌​
However, these risk being merely "a sticking plaster" on a much deeper wound. The report calls for a more sustainable, long-term approach to reducing poverty and hardship, including the development of a long-term action plan prioritising preventative measures and spending aimed at addressing the causes of poverty, rather than its symptoms. ‌​‌‌‌​‌‌‍‌​‌‌‌​‌​‍‌​‌‌‌​‌​
The report also urges the Welsh Government to monitor the impact of rising prices on different groups closely, continue to support the most vulnerable households, and take a sustainable approach to poverty prevention. ‌​‌‌‌​‌‌‍‌​‌‌‌​‌​‍‌​‌‌‌​‌​
This could involve investing in skills training, green energy, and food security initiatives. ‌​‌‌‌​‌‌‍‌​‌‌‌​‌​‍‌​‌‌‌​‌​
Furthermore, the Welsh Government should address food poverty by supporting local services that provide healthy meals and impart cooking skills in communities. ‌​‌‌‌​‌‌‍‌​‌‌‌​‌​‍‌​‌‌‌​‌​
There is also a call for urgent clarification of plans to improve the energy efficiency of homes and a push for dialogue with Ofgem to address concerns about the resumption of forced installation of pre-payment meters. ‌​‌‌‌​‌‌‍‌​‌‌‌​‌​‍‌​‌‌‌​‌​
Lastly, the Welsh Government is being urged to work with local authorities to streamline benefits applications. ‌​‌‌‌​‌‌‍‌​‌‌‌​‌​‍‌​‌‌‌​‌​
This would ensure households receiving one Welsh benefit can automatically qualify for other benefits they are entitled to, simplifying a process that is often a cause of additional stress during difficult times. ‌​‌‌‌​‌‌‍‌​‌‌‌​‌​‍‌​‌‌‌​‌​
This comprehensive approach could be a game-changer in tackling the deep-rooted issues contributing to the cost-of-living crisis. ‌​‌‌‌​‌‌‍‌​‌‌‌​‌​‍‌​‌‌‌​‌​
However, it remains to be seen how the recommendations will be adopted and implemented. ‌​‌‌‌​‌‌‍‌​‌‌‌​‌​‍‌​‌‌‌​‌​
The cost of living crisis continues to be a pressing concern for the Welsh population, and swift, effective action is required to prevent further hardship. ‌​‌‌‌​‌‌‍‌​‌‌‌​‌​‍‌​‌‌‌​‌​
‌​‌‌‌​‌‌‍‌​‌‌‌​‌​‍‌​‌‌‌​‌​
Spotted something? Got a story? Send a Facebook Message | A direct message on Twitter | Email: News@Deeside.com
---
Latest News
---